rezoning application
Vancouver
November 25, 2021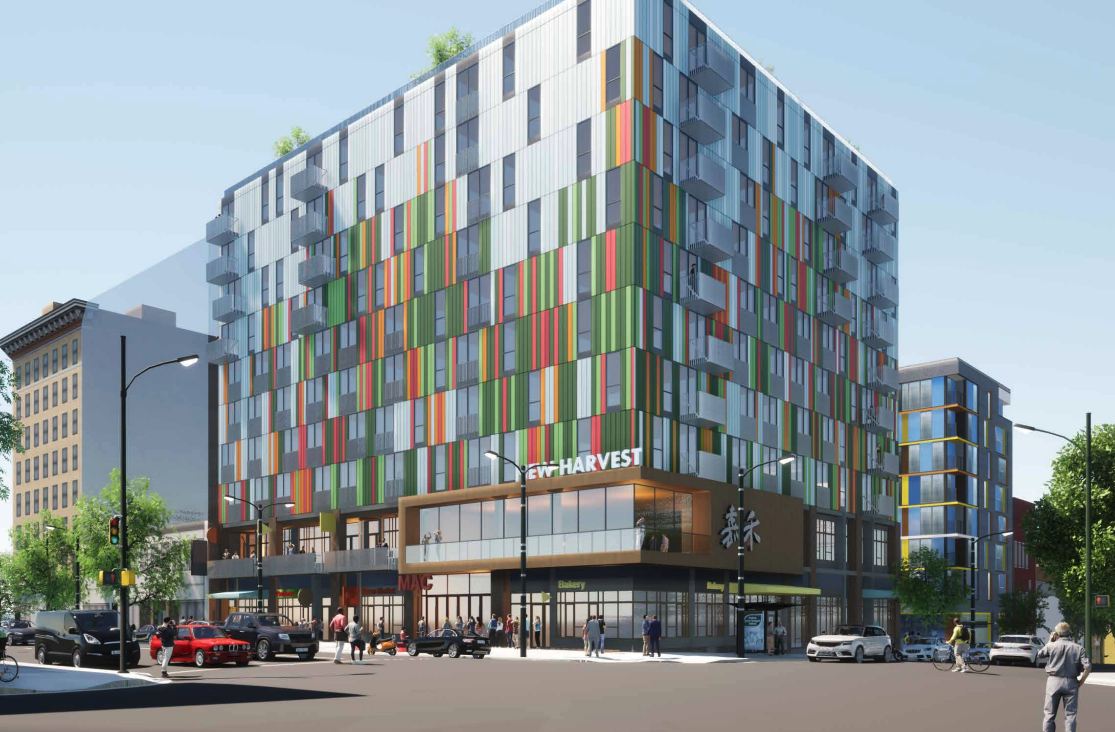 The intent of the proposal is to provide the Downtown Eastside/Oppenheimer community with a place of culture, connection and primarily, of home: 117 units of rental housing, 70 of which are dedicated to social housing. A diverse mix of units ranging from microstudios to four bedrooms, with 38% of the units being two bedrooms or larger (family units), supported by a variety of amenity spaces, to further encourage the formation of integrated, resilient and healthy community at varying scales.
MA+HG Architects has applied to the City of Vancouver for permission to develop the following on this site:
A 11-storey mixed-use building
Including a total of 117 residential units, consisting of 70 social housing units and 47 market rental units
Other uses proposed include commercial retail, educational office and cultural theatre space
A floor space ratio of 7.0
One level of underground parking accessed from Cordova St.
The applicants have submitted the following relaxations for the City's consideration:
The proposal seeks a relaxation of the site frontage, from a maximum of 30.5 to 40.3, as per section 4.5.3 of the Downtown-Eastside/ Oppenheimer Official Development Plan (DEOD–ODP)(External link) - sub-area 1 Main and Hastings
The proposal seeks an increase in building height, from approximately 125'-128.3', per section 4.6.1 of the DEOD-ODP(External link) - sub-area 1 Main and Hastings; and section 10.21A. of the Zoning and Development By-law