April 2, 2020
Bloomberg Trade Trackers monitors shipping, sentiment and export volume data. As of today, the ports and exports data remain in the normal range. The expectation dives for the upcoming months as the virus continues to spread with the peak nowhere to be seen.
China New Export expectation dropped off the chart more than three deviation in February. It was expected since China announced complete city lockdown. Manufacturing and business were delayed. German Business Expectation also dropped off the chart in March as the epidemic spread throughout Europe and America. South Korea, Singapore and Hong Kong port throughput notched above-average reading in the first 20-days measure.
China and U.S PMI figures in March will be the first clear sign of how the trade tracker will become in the upcoming months, potentially even worse, when more business close temporarily to stop the virus spreading. Lacks demand from no consumption will drive production to a stalemate.
The chart below measures shipping, sentiment and export volume from Bloomberg.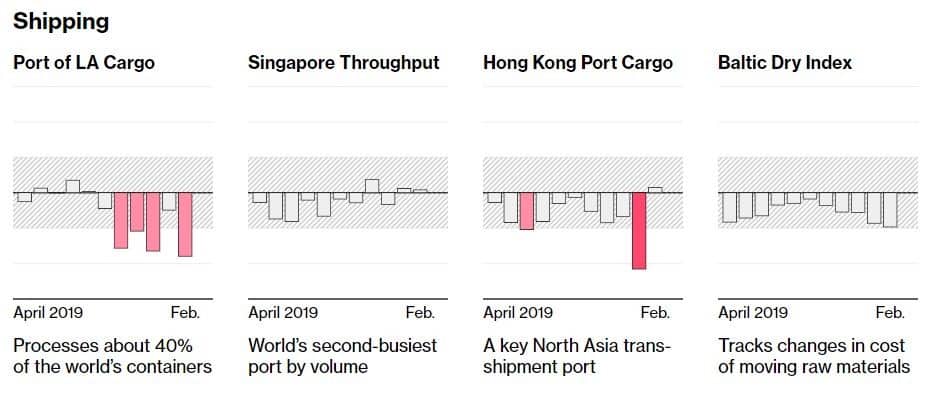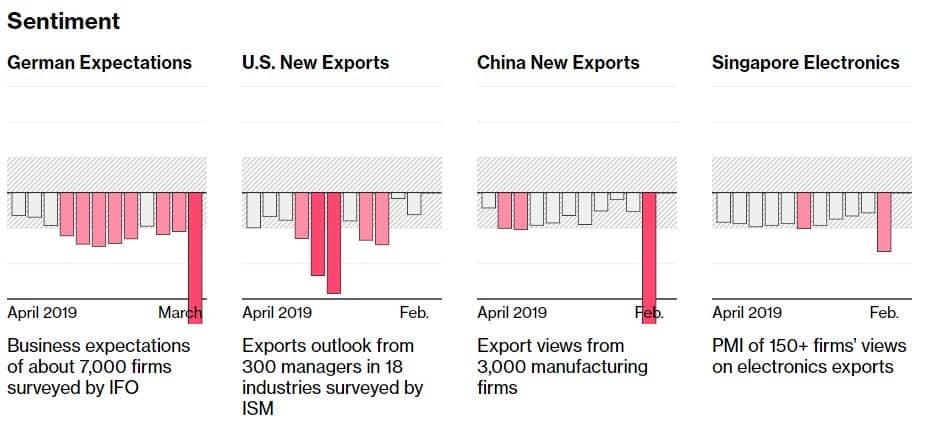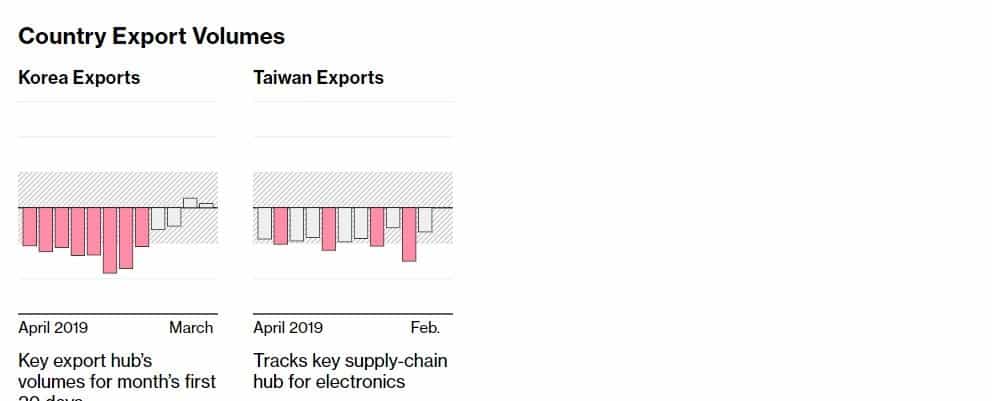 Four more price indicator (U.S. Imports, China Electronics, Europe Producer, CRB Metal) by Bloomberg provides a glimpse into the prices of global trade. Supply and Demand in different industries is been interrupted due to the coronavirus epidemic at the start of 2020. It began with China's social distance technique: production disruption, travel restriction, school and business closure. China being a major player in the global economy caused a shortage in global supply.