British Columbia
Community
September 15, 2020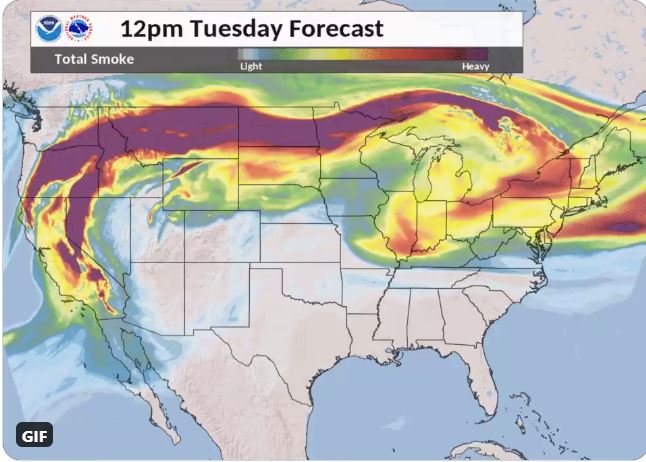 Wildfire from our neighbour in the south continues to spread along the West Coast producing unmeasurable amount of smoke. The smoke produced from wildfire contains thousands of carbon monoxide, carbon dioxide, volatile organic compound and more endangering the human health. An air quality warning using PM2.5 has been issued.
Vancouver known for healthy living environment is being ranked as the worse city for air quality in the past two days. Residents are suggested to remain inside building and prevent participating in outdoot activities. The Canadapost also suspended mail delivery until further notice on September 15, 2020 due to unsafe working environment.There are raising concerns to differentiate COVID symptoms and symptoms caused by inhaling too much smoke.
The forecast predicts an eastern wind that will blow the smoke into the interiors. Provinces are already preparing for assessment and preventive measure. It is expected to blow as far as Toronto and Ottawa. According to images satellite captured by the U.S Weather Service.
The weather will improve slightly in Vancouver as the costal winds blows east. We urge every to stay home if possible until the weather returns back to safe level, which is unlikely until U.S wildfire is put off. Stay Safe from the team at Claridge.