British Columbia
Community
August 11, 2021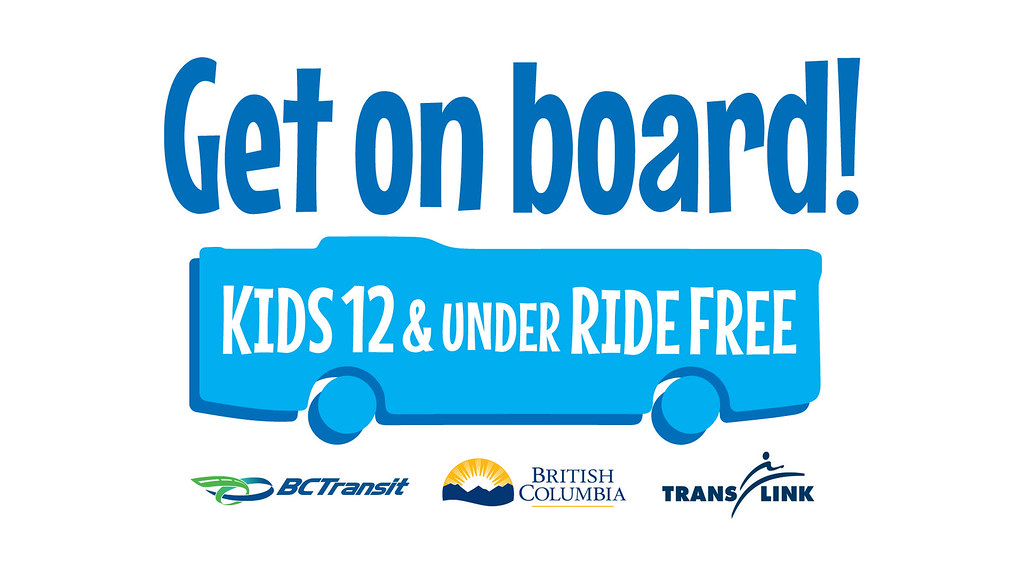 Children 12 and under has been required to pay a fee until now. Starting September 1st, 2021, under the provincial government commitment to affordable transit for families, children 12 and under can take the transit for free. It used to cost a family to purchase a monthly pass valued at $57 to keep their kids on the road. It equates to a total of $687 saving a year.
"Free transit for children 12 and under makes life more affordable for families," said Premier John Horgan. "Taking public transit is a great choice. It offers a cleaner, low-carbon way of getting around that works for people, communities and the environment. The 'Get on Board' program will also encourage a new generation of transit riders."
We believe free transit is important as it gives them a tool to find its way around if they got lost on the road. This is not just an economic problem but also an ethical problem as well.
"We are excited to launch a program that will benefit parents and caregivers and make life more affordable for families across B.C.," said Rob Fleming, Minister of Transportation and Infrastructure. "As we rebuild transit systems and ridership after the pandemic, this new program will encourage people to get onboard with the potential to save families hundreds of dollars every year."
There are approximately 370,000 children 12 and under throughout B.C. who will be eligible to ride free when the program is launch.
TransLink:
Children 12 and under will be able to ride buses for free anywhere in the TransLink service area without requiring a transit pass, identification or an accompanying fare-paying customer.
For TransLink fare-gated services (such as Skytrain, SeaBus, and the West Coast Express), accompaniment by a fare-paying customer will be required to tap children aged 12 and under, and riding free of charge through the fare gates, up to a maximum of four children.
Children 12 and under will continue to be able to access the gated systems by themselves with the purchase of a fare to tap through the gates.
Children 12 and under who are registered HandyDART customers or children who are accompanying a registered HandyDART customer will be able to travel for free on HandyDART without requiring a fare product or identification.
Starting Sept. 1, 2021, children under 12 may apply to register as a HandyDART customer. To be eligible to register for HandyDART, children must be unable to take conventional transit due to a disability.
Children on HandyDART must be accompanied by an adult.
BC Transit:
Unaccompanied children aged six to 12 will be able to ride buses and HandyDART for free, without requiring a fare product or identification.
BC Transit will require children aged five and under to be accompanied by a person 12 or older.