Real Estate
Redevelopment
Rental
July 18, 2019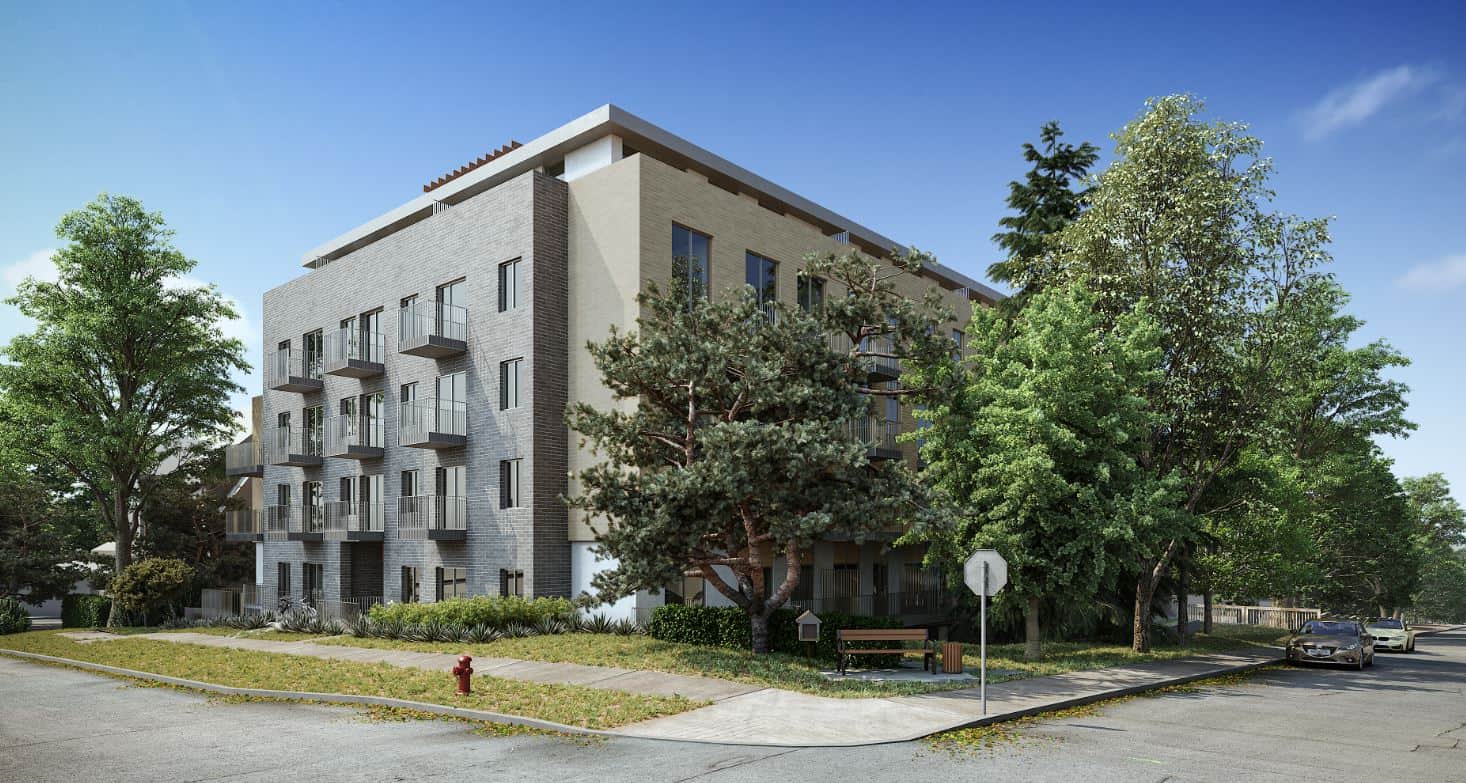 1805 Larch St Rendering
Moderate Income Rental Housing Pilot Program is a program that remedies lack of housing supply in Vancouver. What makes this program unique is 100% of the residential floor area is for secured rental housing. At least 20% of the residential floor area is made available to moderate-income household earning between $30,000 to $80,000 per year. This pilot program will select up to 20 proposals between January 1, 2018 to July 1, 2019 to engage in a full rezoning process.
Incentives
Being a 100% rental development, there is plenty of incentive provided for the developer to be profitable in participating in this program including:
Additional height and density beyond what is available under existing zoning
Development Cost Levy (DCL) waiver
Parking requirement reductions
Relaxation of minimum unit size and configuration requirements
Expedited processing
To Date
As we are approaching the closing date, 7 of 20 proposals is in the rezoning process. The incentives provided is more than enough for the developer to participate in the MIRHPP. There were 55 developers expressed interest for the limited available slots. Project for multi-storey high-rise is currently in the works: 6-storey mid-rise on Grandview Highway, 14-storey high-rises on East Hasting, 80-unit apartment building on East Vancouver and 87-unit apartment building on Renfrew.
These rental specific buildings aim to provide more rental options for the area that lacks housing supply and 20% of the units is rented out at a reduced rate to help to ease affordability problem in Vancouver. MIRHPP is unique because the rents for the moderate-income households is fixed at $950 for Studio, $1,200 for 1 bedroom, $1,600 for 2 bedrooms and $2,000 for 3 bedrooms. The rate is considerably lower than market rental rate and the rate will increase based on the Residential Tenancy Act. The rent will adjust based on family income.
We're happy to see more pilot program to find a solution to Vancouver's housing problem since the existing rental 100 isn't enough to meet market rental supply. The program is definitely a success with many developers showing interest.