Redevelopment Application
Vancouver
September 23, 2020

Sold Price and Date: $6,820,000 (2020-02-28)
Stuart Howard Architects Inc has submitted a rezoning application for 1405 E 15th Avenue and 3071-3047 Maddams St.
Site Statistic:
Existing Zoning: RT-2
Site Dimension: 143x149 Ft
Total Site Area: 19,033 Sqft
Future Zoning: CD-1
Floor Space Ratio: 2.58
The site is located on Clark Dr/Knight Street arterial intersecting East 15th Avenue proposed for a 6-storey secured rental building under affordable housing choice interim rezoning policy. There are ample of amenities/services/transit on East 12th. Clark Park is beside the site and Trout Lake is less than 10 minutes walk. Being in the mid-end of East Vancouver, access to Downtown Vancouver and Burnaby are really easy. The zoning would change from RT-2 (multiple dwelling) to CD-1 (comprehensive development).
A total of 79 secured rental units
A total floor space ratio (FSR) of 2.58
A total floor area of 4,557 sq.m. (49,049 sq.ft.)
A maximum height of 20.8 m (68.2 ft.)
24 vehicle parking spaces and 135 bike parking spaces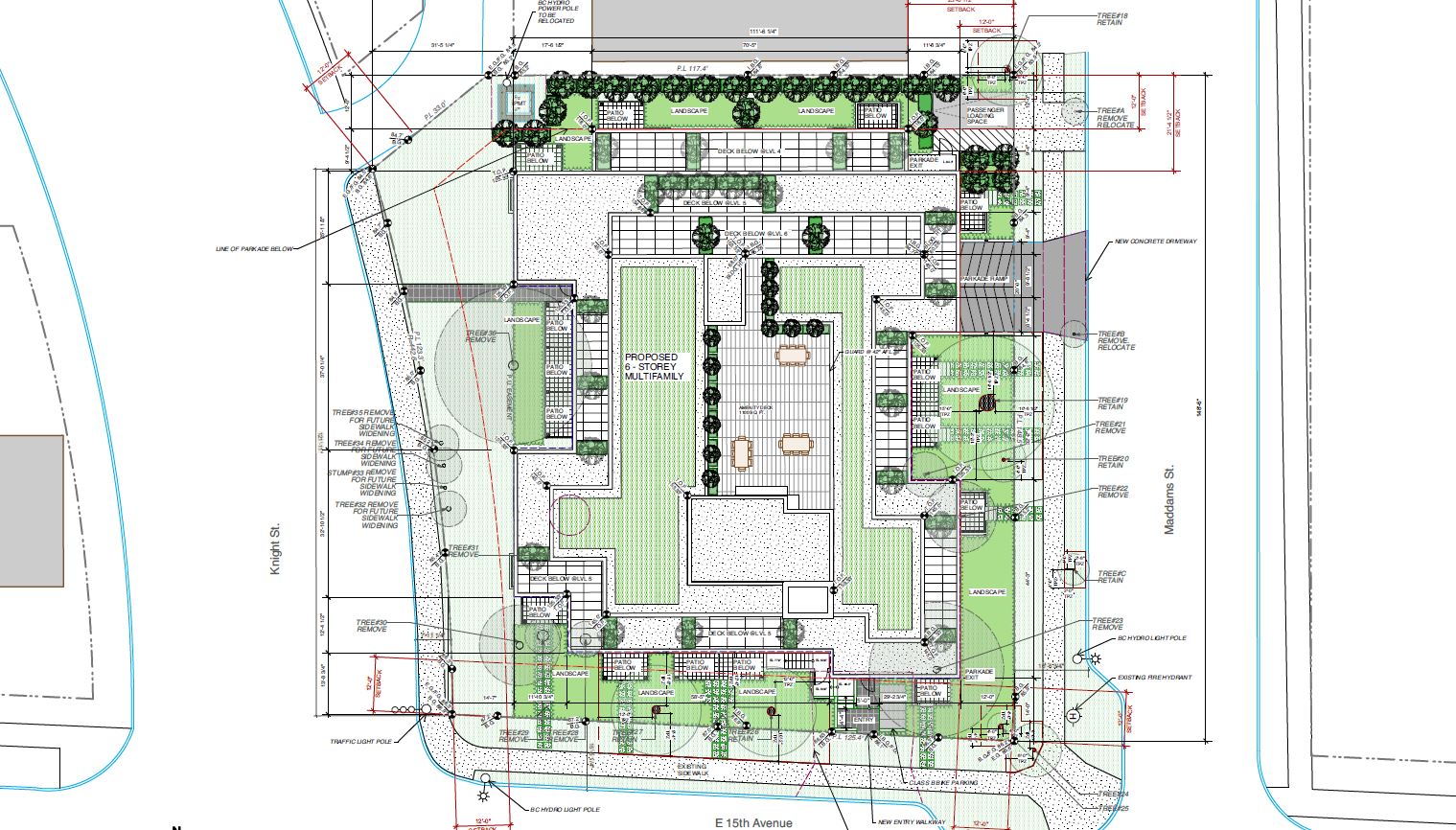 Information Information Acquired From: City of Vancouver
Developer/Architect: Stuart Howard Architects Inc