Redevelopment Application
Vancouver
June 16, 2021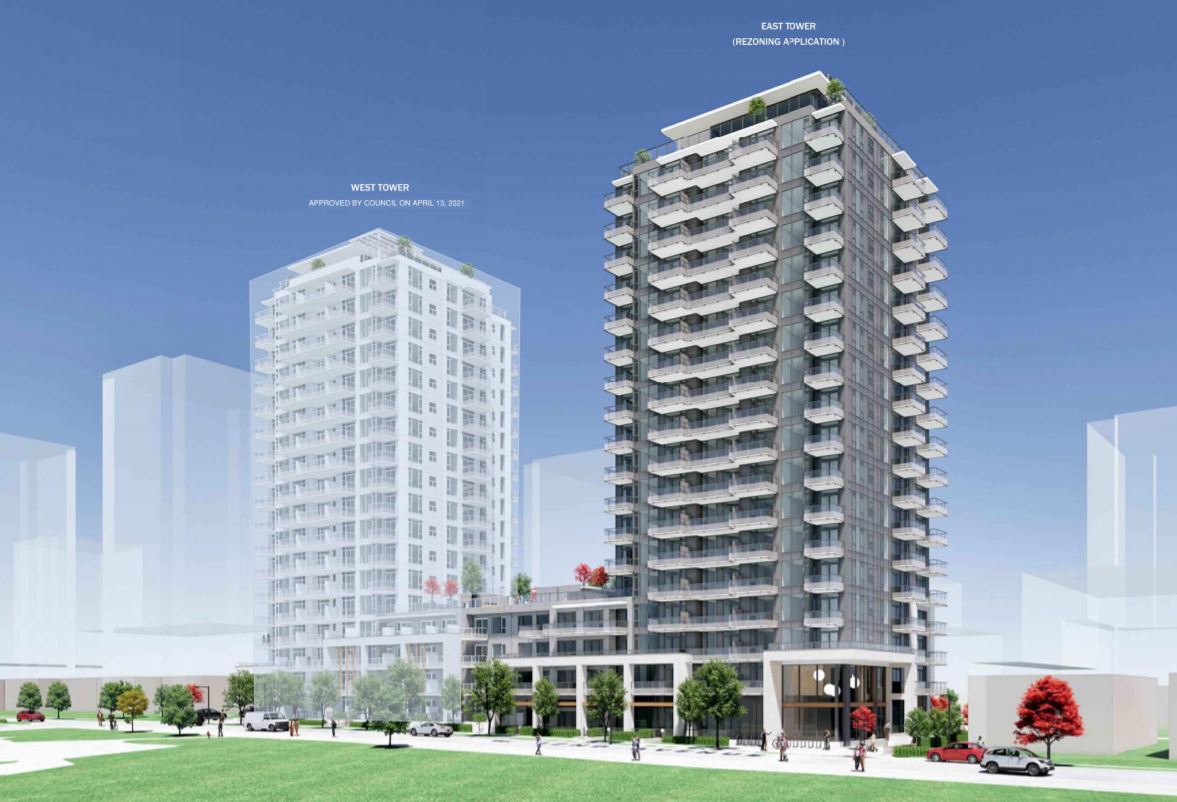 Site Area: 19,208 Sqft
Marcon has submitted a redevelopment application to the City of Vancouver for 277-291 West 42nd Street. The proposal is to allow for the development of an 18-storey residential building. The zoning would change from RS-1 (Residential) to CD-1 (Comprehensive Development) District.
The building is a full rental residential building located near the Oakridge Centre. The city has allocated land near Skytrain station for rental development. The 200 block consists of two symmetrical building and the proposal beneath is for the East Building.
The building has 19 storeys (18 residential + 1 amenity). Units are very equally distributed with 37% being studio, 28% one-bedroom, and 35% two-bedroom. It is rare to see no three-bedrooms in the design, but considering it is rental units makes sense.
Site Statistic:
211 rental units (including 42 below market rental units)
Floor space ratio (FSR) of 6.73
Total floor area 12,012 sq. m (129,297 sq. ft.)
A building height of 61.3 m (201 ft.) with an additional partial storey for a rooftop amenity space
Three levels of underground parking with 98 vehicle parking spaces and 406 Class A bicycle parking spaces