Redevelopment Application
Vancouver
September 29, 2020
Sold Date: 2016-April
Sold Price: $25,000,000
Buildable: $54.14
GBL Architects has submitted a rezoning application to redevelop 427-477 West 49th Avenue from currently zoned RS-1 to a comprehensive development (CD-1). The mixed-use building will feature ground level commercial and 14-storey market residential on top of it. This will be the first major development directly beside Langara 49th Skytrain Station. It opens variety of business opportunities for all kind of services given that YMCA, Langara Collage, Langara Golf Course and Tisdal park in close vicinity.
Site Statistic:
Gross Site Area: 29,019 Sqft
Floor Space Ratio: 3.99
Total Building Area: 115,722 Sqft
The development features a long ground level commercial given its site area along 49th avenue. The West side connects to a horizontal podium.
128 market strata units
Commercial retail space at grade
Childcare on level 5
A floor space ratio (FSR) of 3.99
A site area of 2,695.95 sq. m (29,019 sq. ft.)
A building height of 52.74 m (173.1 ft.)
130 vehicle parking spaces and 220 bicycle parking spaces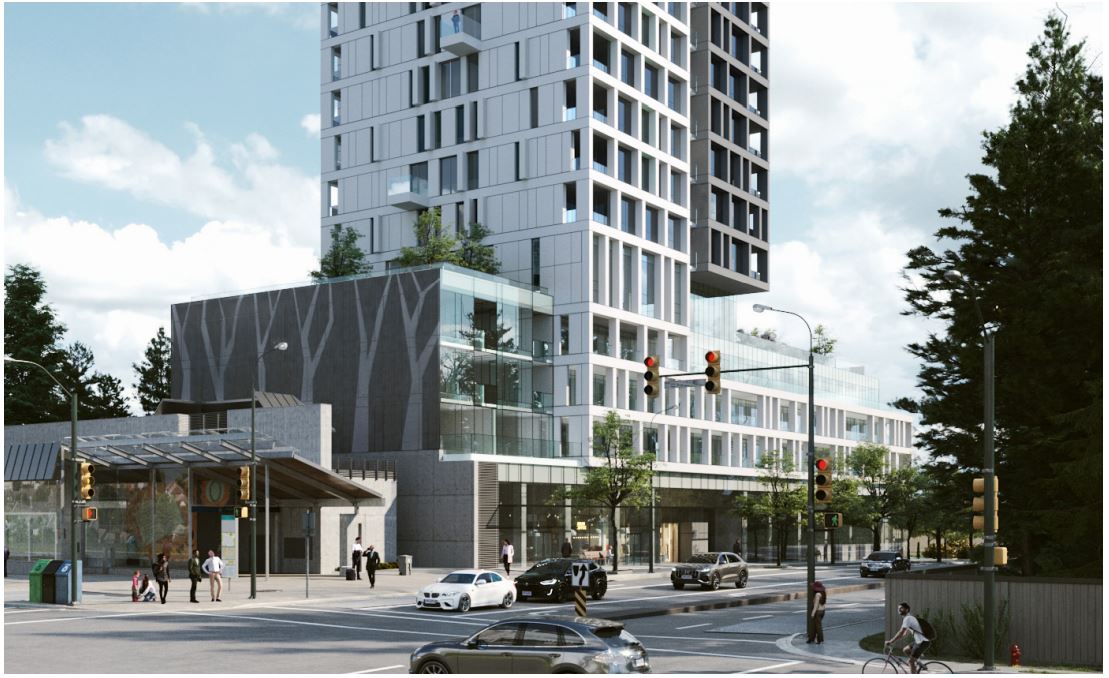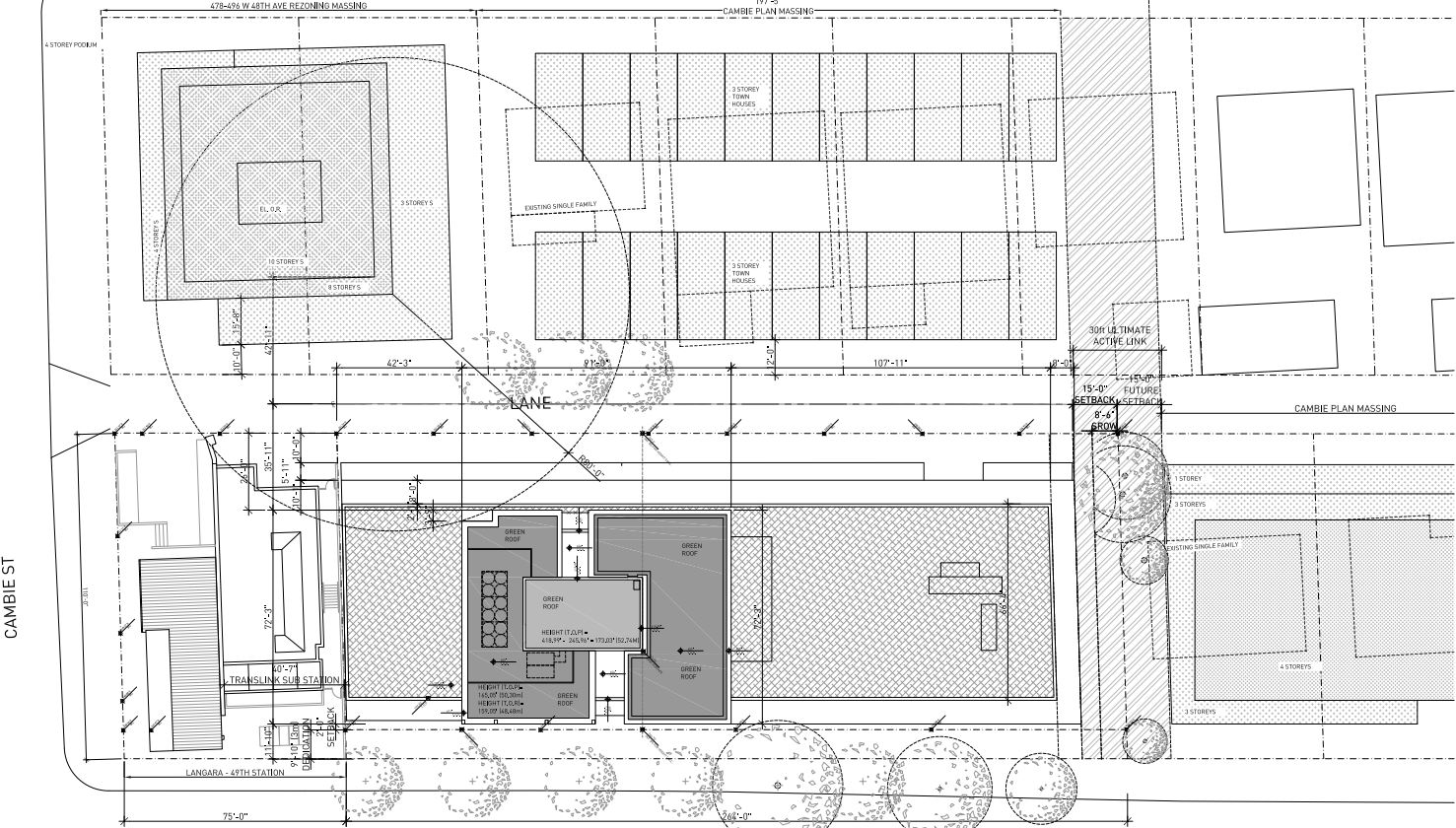 Information Information Acquired From: City of Vancouver
Developer/Architect: GBL Architects