rezoning application
Vancouver
March 17, 2022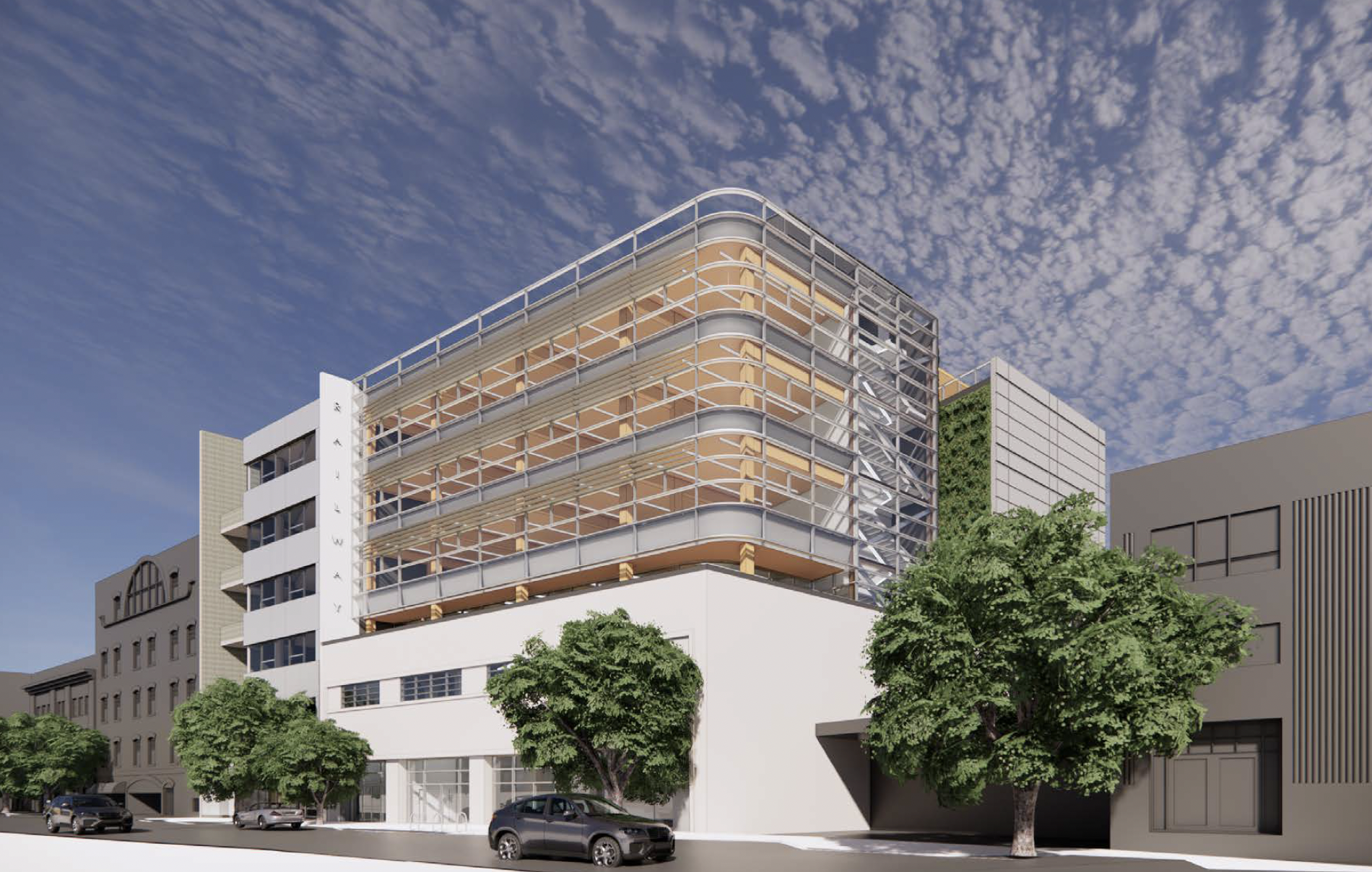 Zoning: I-4
Site Area: 11,218 Sqft
Allied Properties Real Estate Investment Trust has applied to the City of Vancouver for permission to develop a seven-storey industrial and office building including retention, rehabilitation and heritage designation of the existing three storey concrete building with a proposed four storey mass timber addition above.
The historic building, Fleck Brothers Warehouse, is a Late Moderne-style concrete warehouse structure, located on the north side of Railway Street, backing onto the Canadian Pacific Railway (CPR) tracks, in the historical Railtown area of Vancouver's Strathcona neighbourhood.
The original design was built with the structural capacity to add an additional 3 storeys of concrete construction on top of the building at a future date.
The project aims to use the capacity of the existing concrete columns and add 4 storeys of light weight mass timber above for a total of 6 storeys.
Internally, the existing freight elevator and stair cores will be removed and replaced with a new core for seismic upgrading. Mechanical and electrical systems will be replaced with energy efficient systems. On the exterior, modifications will be made in order to provide accessible access off of Railway Street and increased loading access off of the lane.
Project Statistic
Approximate total Floor Space Ratio of 5.50 (5,732 m² / 61,699 sq. ft.), inclusive of a 10% Heritage Density Bonus
Approximate overall building height of 32.4 m (106.3 ft.) to top of Level 7 amenity roof from interpolated base surface grade
One level of underground parking (approximately 14 stalls) having vehicular access from the rear lane