Real Estate
Redevelopment Application
Vancouver
August 27, 2021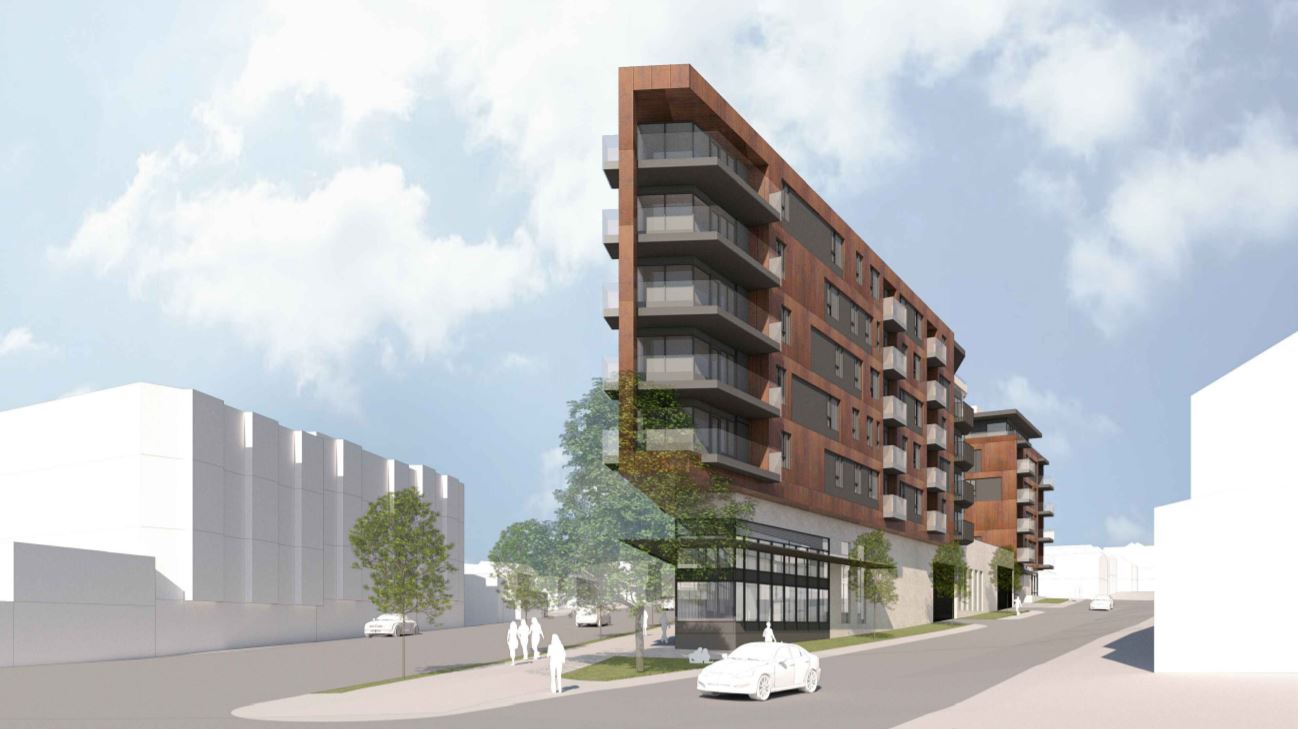 The intent is to rezone 2970 Kingsway from C-2 to CD-1 to permit the development of a six-storey mixed-use building with 127 secured market rental units and commercial at grade.
The development proposal is located in the Renfrew-Collingwood neighbourhood of Vancouver where Kingsway cuts through the traditionally orthogonal network of N-S and E-W streets to form a unique triangular parcel.
The 24,905 sf (2,313.8 m2) site is located between Kingsway to the North, Rupert St to the East and School Avenue to the South. The Kingsway frontage is approximately 345'-0" (105 m) in length, the Rupert Street frontage is approximately 138'-0" (42 m), and the School Avenue frontage is approximately 320'-0" (98 m).
The variety of schools, parks, and commercial retail, as well as public library and community centre within a 5 – 10 minute walking radius make 2970 Kingsway an ideal location for secured market rental housing. The site is also well connected to the Translink network with multiple transit options within a very short distance: Joyce-Collingwood Skytrain station is less than 15 minute walk, the RapidBus R4 stop is less than a 5 minute walk, and there are multiple Frequent Transit Network buses along Kingsway.
Project Information:
127 secured market rental units
Commercial retail space at grade
A floor space ratio (FSR) of 3.96
A floor area of 9,160.5 sq. m (98,603 sq. ft.)
A building height of 23.78 m (78 ft.)
99 vehicle parking spaces and 254 bicycle parking spaces