Community
Real Estate
Vancouver
November 16, 2020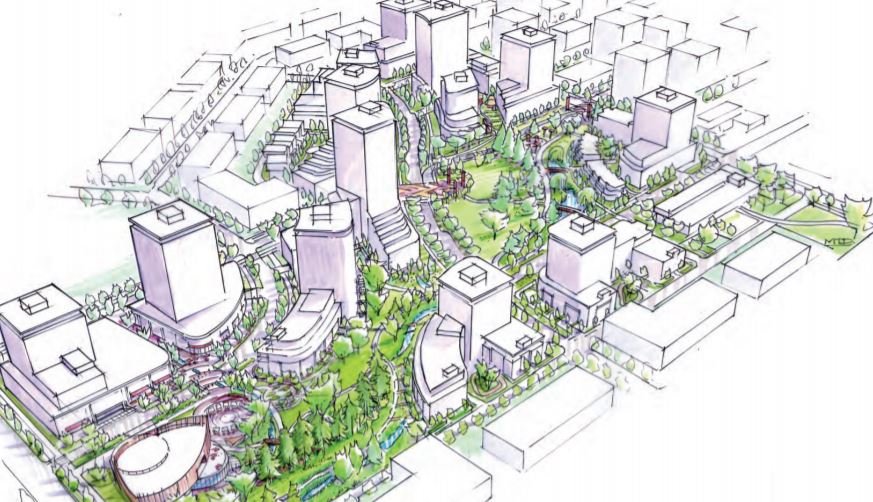 The Canada Lands Company (CLC) and MST Partnership (Musqueam Indian Band, Squamish Nation and Tsleil-Waututh Nation) discretely submitted application rezoning application on October 2 for the 21-acre (43,560 sqft) RCMP Fairmont Complex site. A virtual open house is scheduled for January 2021. Heather land is one of three major redevelopments in the Cambie Corridor plan next to Oakridge Mall and Oakridge Transit Centre. Their existence is influential in terms of future housing value and economic growth in the area.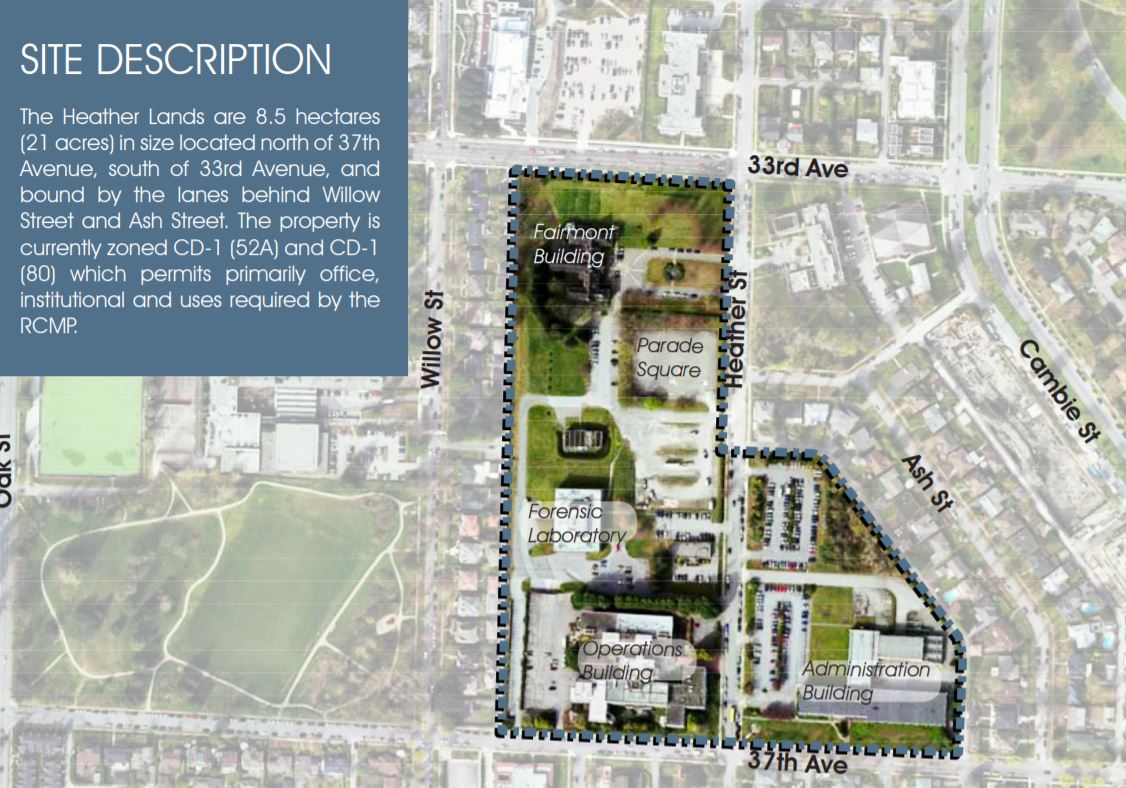 The Official Community Plan (OCP) initially planned the Heather Lands to be a cultural and recreational hub. What was approved at the end was limited institutional, cultural, or recreational uses (seniors centre, community facilities, daycare). New office or retail use should not be considered in this residential site. The proposal resembles little of what was voted on. The new proposal features a maximum height of 28-storeys for anything building within the project. A mix of market residential, secured market rental housing, social housing, retail, office space. There is also an MST Cultural Center, childcare facility, and CSF French Elementary school.
A collaborate effort from First Nation and Crown corporation visions "the Heather Lands is to create a sustainable new neighbourhood that will be a place to welcome and connect all people and cultures, and share the traditions, culture and values of the Musqueam, Squamish and Tsleil-Waututh Peoples."
The architectural design will incorporate first nation design language. The connecting four large parks representing a natural realm. The buildings exterior and landscape will be deeply inspired by First Nation art and use of wood. Historically the land was used as a transportation corridor for first national people, which is why First Nation has right to the land and the redevelopment will help preserve and spread First Nation History.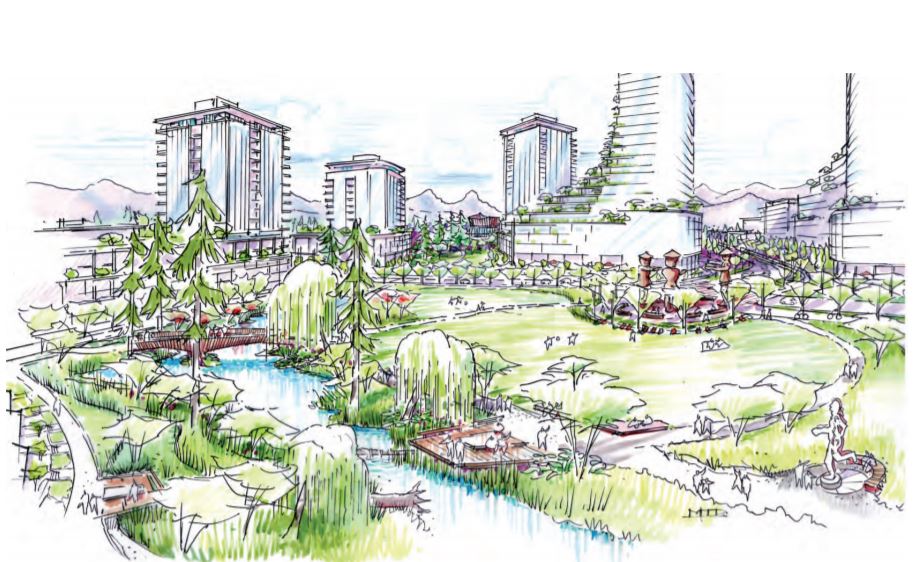 The Fairmont Building in Heather Lands built in 1914 is almost 100 years old. It has a federal heritage designation. It represents a difficult era for First Nation and Indigenous people in Vancouver and Canada. Incentives (density bonuses and relaxation of regulation) for retention of this building was available, but the current proposal will move the building off site. We did not see where the RCMP building is relocated to either.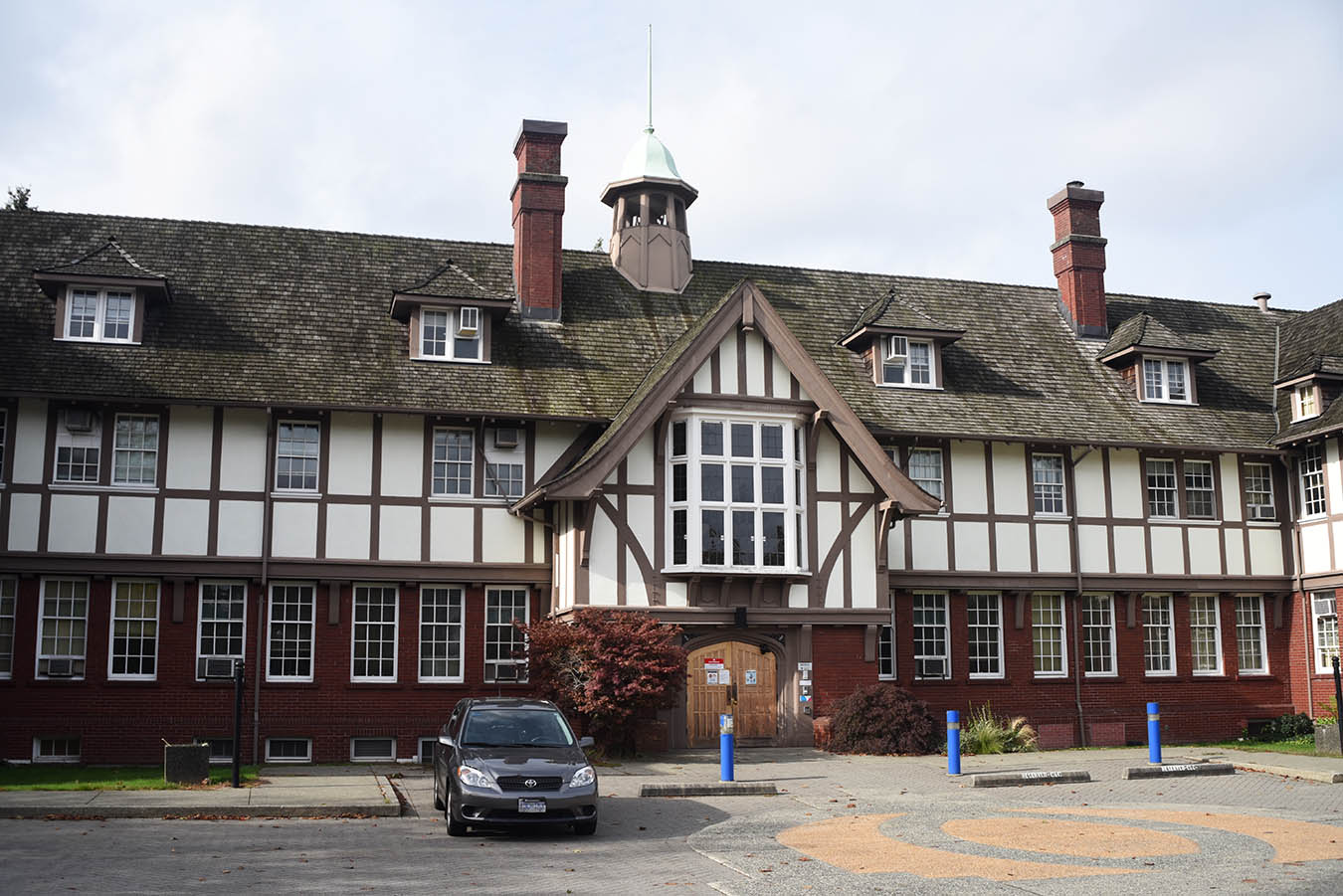 The Heather Lands will create a total of 2,212 residential units and a combined 125,279 sqft of retail and office space. In our opinion the project resembles the Oakridge Transit Center. It will be residential housing dominated with minimal institutional building and recreational facility. It did not pose any uniqueness and diversity for the neighbourhood. Is the single cultural center enough to preserve history and energize the overall area? The three major redevelopment is so close to each other that it should complement each other rather than remaking what was unique into a basic residential neighbourhood with some retail and office space.
Given the size of the project, there will be many rounds of revision and the first round of virtual house takes place on January 2021.