August 17, 2020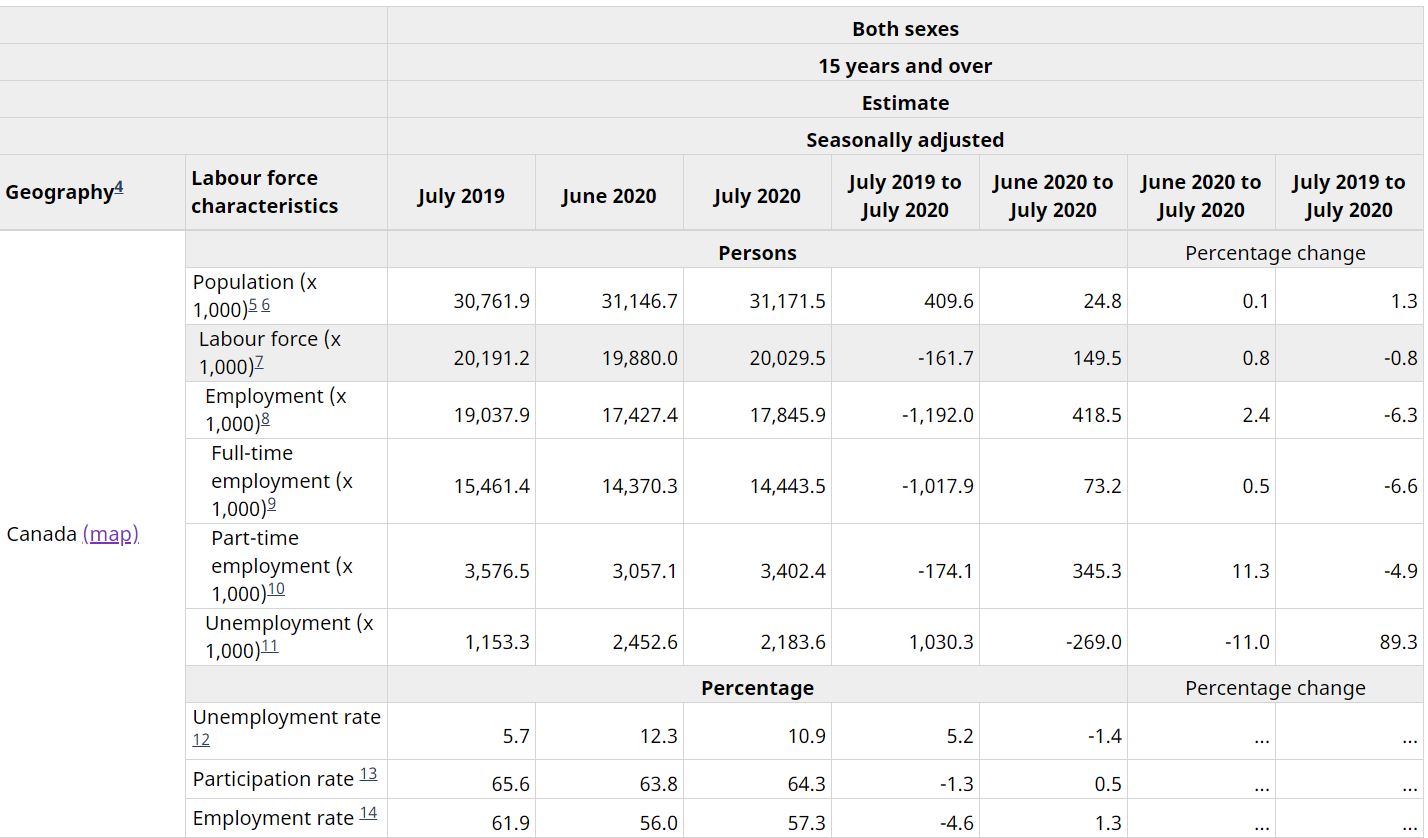 Statistics Canada has been conducting labour force surveys monthly for all households. It is reported that May (290,000), June (953,000) and July(419,000) jobs added to the market still leaves Canada 1.3 million jobs fewer compared to February of this year before the lockdowns began. The good news is that the labour market has returned to 93 capacity.
Most job loses from the service sector due to lower store capacity requires less worker. On the other hand, online businesses and delivery has grown. Despite the statistics, Canada doing recovering at a good pace. Unemployment rate was 5.6% in February, we are only 5.3% apart from normal level after bringing the rate down from 13.7% to 10.9% in three months.
However, only 73,000 were full-time positions and 345,000 of the new jobs are part-time. The distribution of these new jobs is unequal between provinces. Ontario created 151,000 new jobs, Quebec with 98,000, B.C with 70,000 and Alberta with 68,000. The difference between provinces accounts for the different in job creation: reopen date, industry, population, and more.
The concerns rise as the quality and longevity of the jobs being added to the market. One out of five Canadians are still receiving CERB benefit because their income was significantly reduced.
Info from Statistics Canada:
In all age groups, men are closer to pre-shutdown employment levels than women.
Unemployment rate reached record high in May
Temporary layoffs decline while employment increases
Canadian become more engaged in labour marketing looking for a job
More Canadians working at locations other than home after protective measure in place
Employment rebound in food service and retail trade
Youth employment records strong gain, but remain far below pre-covid level
Job market for returning student worse than one year ago
Employment rate up among recent immigrants
Comparable employment recovery between aboriginal and non-aboriginal peoples