Redevelopment Application
Vancouver
July 7, 2021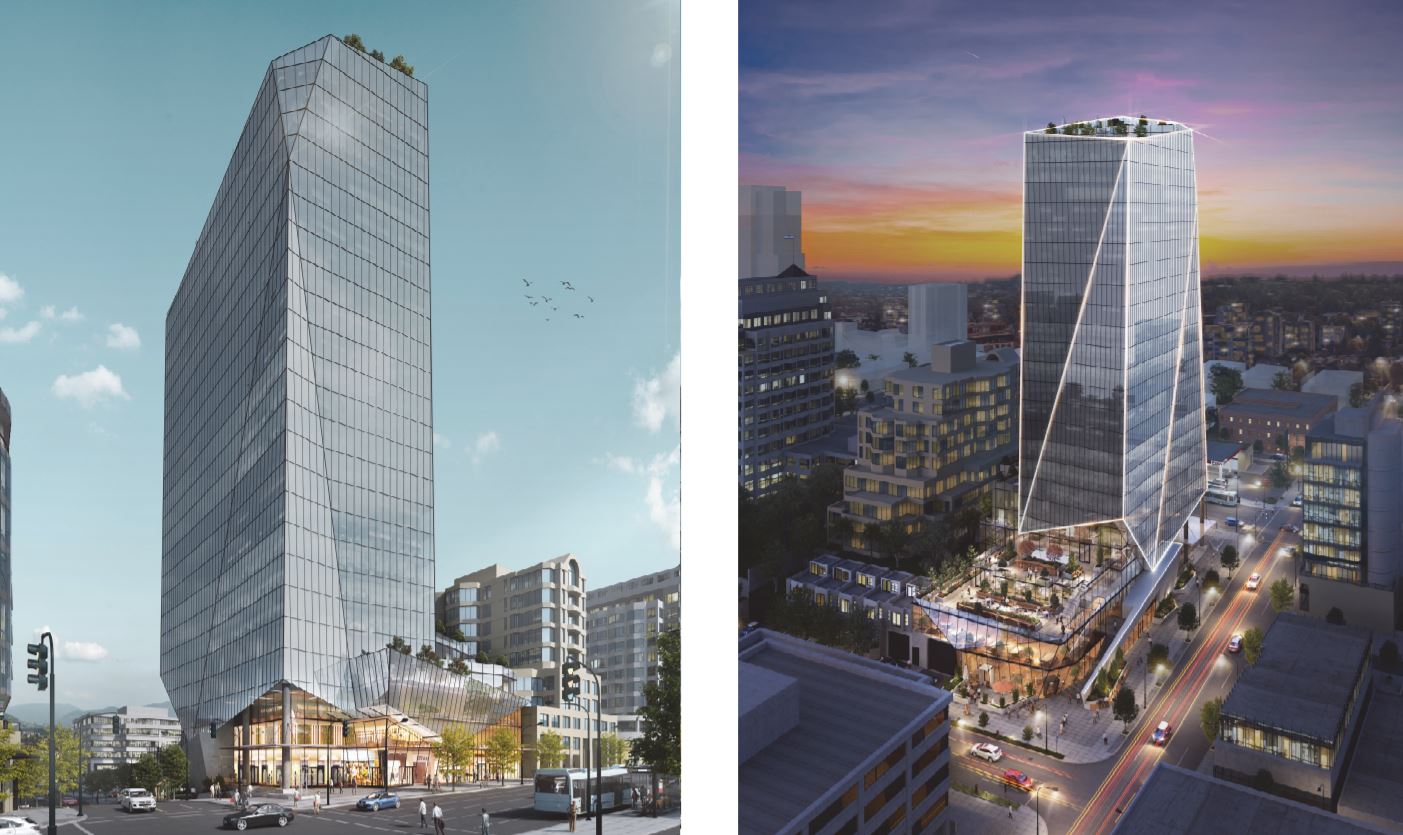 Yuan Heng submitted a rezoning application for 1395 West Broadway, and it is waiting for feedback from the community. The proposal is to allow for the development of a 24-storey office building. The zoning would change from C3-A (Commercial) to CD-1 (Comprehensive Development) District.
This application has been previously "linked" to another Yuanheng owned project located a block away on 1316 West Broadway, by way of establishing a commitment to build a fully city owned Seniors Center on 1316 West Broadway for which a separate DP application will be made concurrently with this rezoning application.
The site is located at the high point of the Fairview slope area. The neighborhood comprises of a mixed of office, residential, retail, institutional, and services uses. Taller buildings are located along Broadway. A recently approved 276 ft. high residential rental project is located at the south east corner of Broadway and Birch street. The new transit line will run underneath Broadway with a station just to the west of the site. Changes to density and height along Broadway developments will be forthcoming when the Broadway Plan gets implemented.
Project Statistic:
25,404 sq. m (273,442 sq. ft.) of office space
Commercial uses at grade, including restaurant space
A floor space ratio (FSR) of 8.65
A total floor area of 27,872 sq. m (300,008 sq. ft.)
A building height of 91 m (300 ft.), with a rooftop feature to a maximum height of 96 m (315 ft.) at the southeast corner
392 underground parking spaces and 172 bicycle spaces