Redevelopment Application
Vancouver
May 18, 2021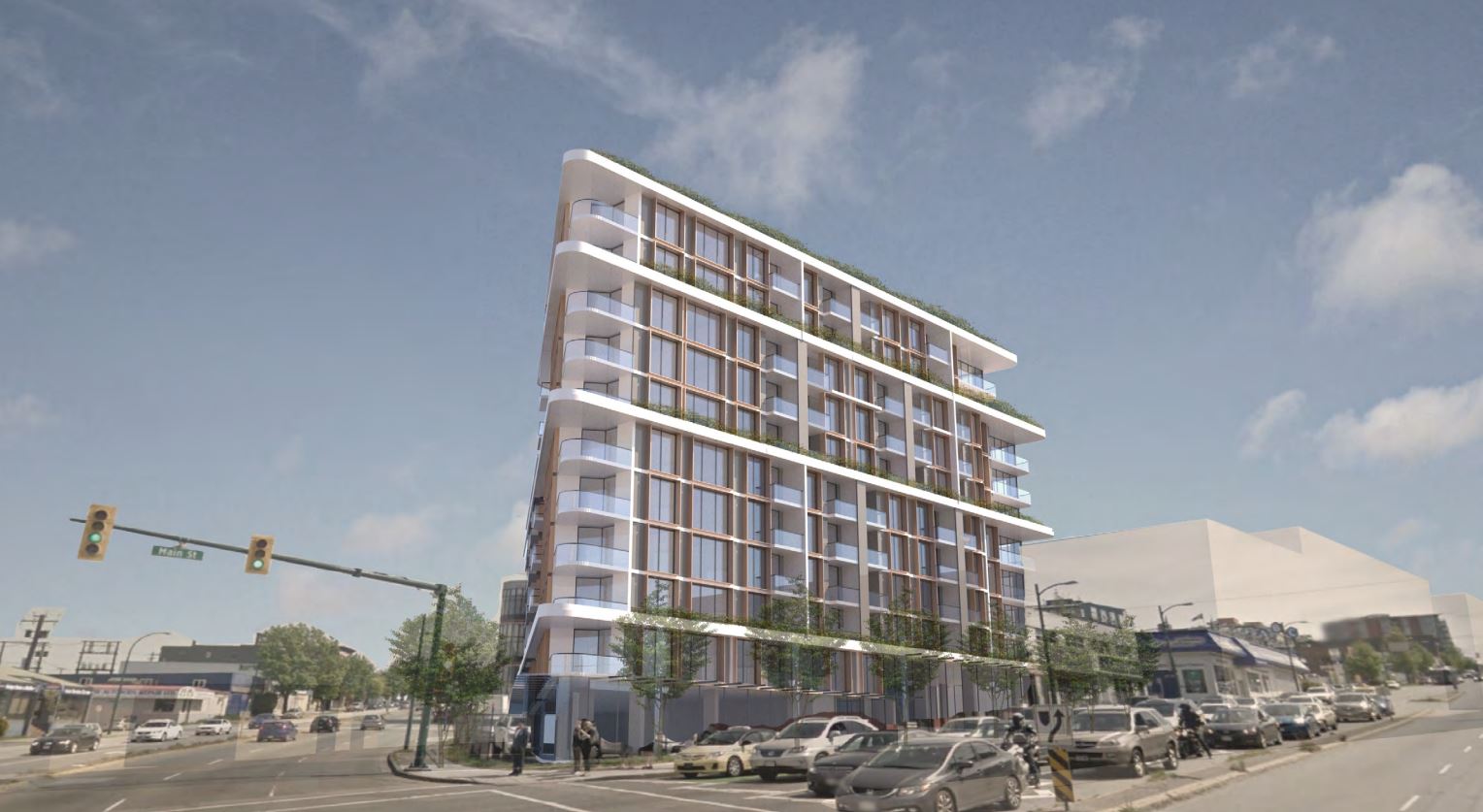 Total Gross Area: 91,538 Sqft
FSR: 5.02
Cressy Development submitted a rezoning application for 1850 Main Street it is waiting for feedback from the community. the proposal is to allow for the development of a 11-storey mixed-use building. The zoning would change from IC-2 (Industrial) to CD-1 (Comprehensive Development) District.
This will be the first development in South Cambie Corridor that will be redeveloped into multi-family residential. The neighbourhood lack local shopping and recreation facility, the additional commercial space will help the neighbourhood develop a public space. The rental units are ideal for workers located near south marine drive as industrial and commercial businesses are concentrated. There is ample of shopping opportunities for household supply and electronics. Distance to Marine Gateway is less than 10 minutes drive.
Site Statistic:
131 secured market rental residential units
Commercial units at grade
A floor area of 8,710.2 sq. m (93,756 sq. ft.)
A floor space ratio (FSR) of 5.02
A height of approximately 34.6 m (113.4 ft.)
109 vehicle parking spaces (including 6 car share spaces) and 177 bicycle parking spaces
Note: This was submitted in 2017 and was approved by Council at a Public Hearing in July 2018, but has not yet been enacted. The 2017 application and the 2020 application contain identical height, density, and form of development. The most significant difference is the housing tenure. The 2017 rezoning application contained 13 units of the Moderate Income Rental (MIR) units within the 131 units of rental housing. The current 2020 rezoning application removes the 13 MIR units for a proposal with a total of 130 units of rental housing.