Redevelopment Application
July 23, 2020
Wave Developments has applied to the City of Vancouver for permission to develop on this site a new nine-storeys mixed use building. Located near the digital media center, future creative hub, and education district, it will be in high demand.
Sales Price $25,200,000
Manufacturing, Brewing and Distilling Use at Level 1 & 2;
Restaurant Class A Use at Level 1;
Fitness Centre and General Office Use at Level 2;
Residential Use at Levels 3 to 6;
General Office Use at Levels 8 to 9;
all over two(2) Levels of underground parking having vehicular access from the lane;
Proposed Height: 30.5 m; and
Proposed Floor Space Ratio (FSR): 4.0 FSR, approximately 7,330.0 sq. m.
Under the site's existing IC-3 zoning, the application is "conditional" so it may be permitted; however, it requires the decision of the Director of Planning.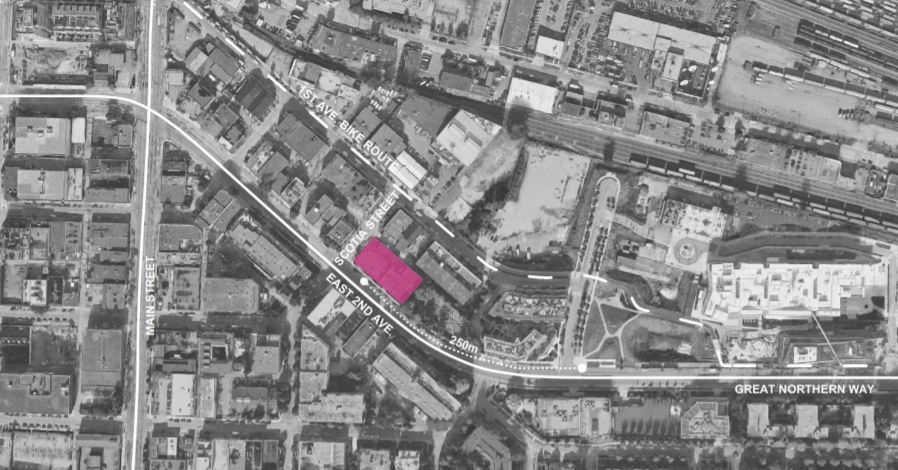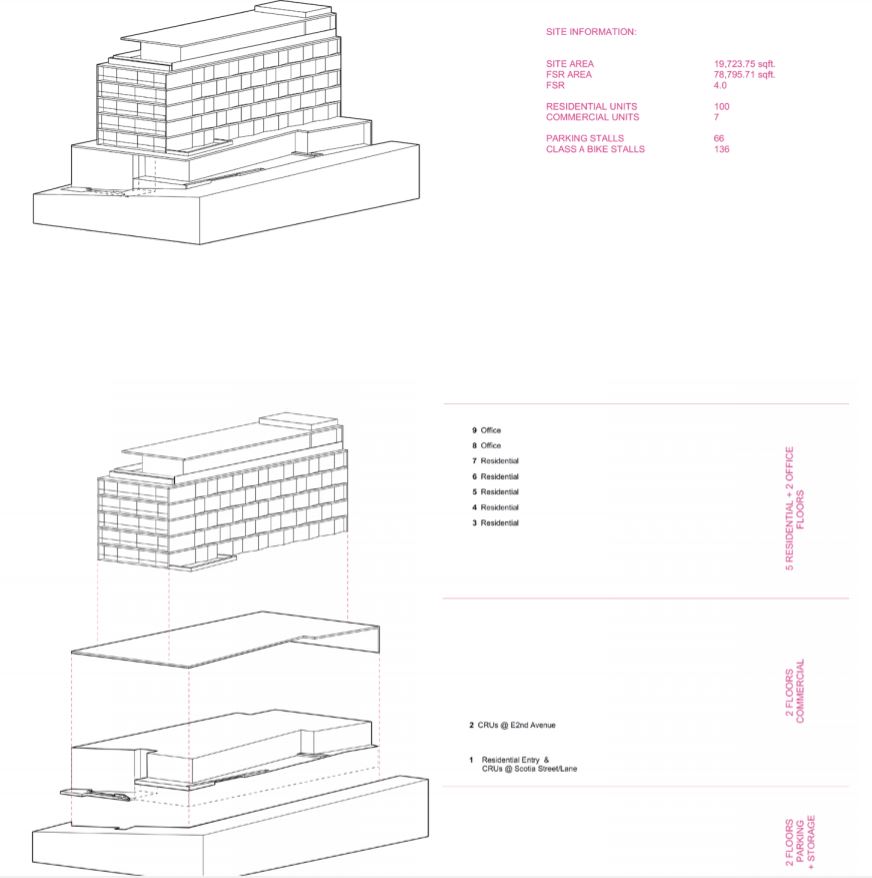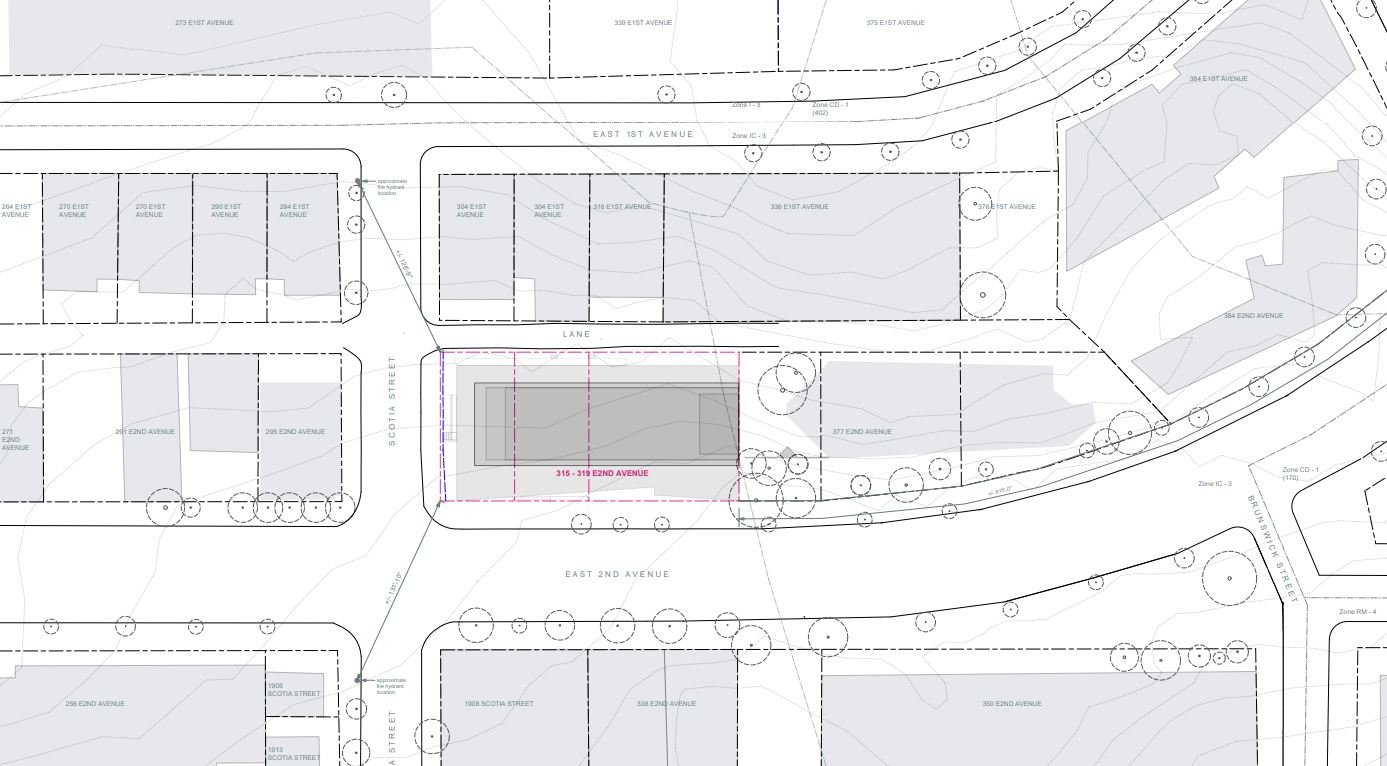 Information Information Acquired From: City of Vancouver
Developer/Architect: Wave Development
Development Application: DP-2020-00305