Coquitlam
Redevelopment Application
September 23, 2020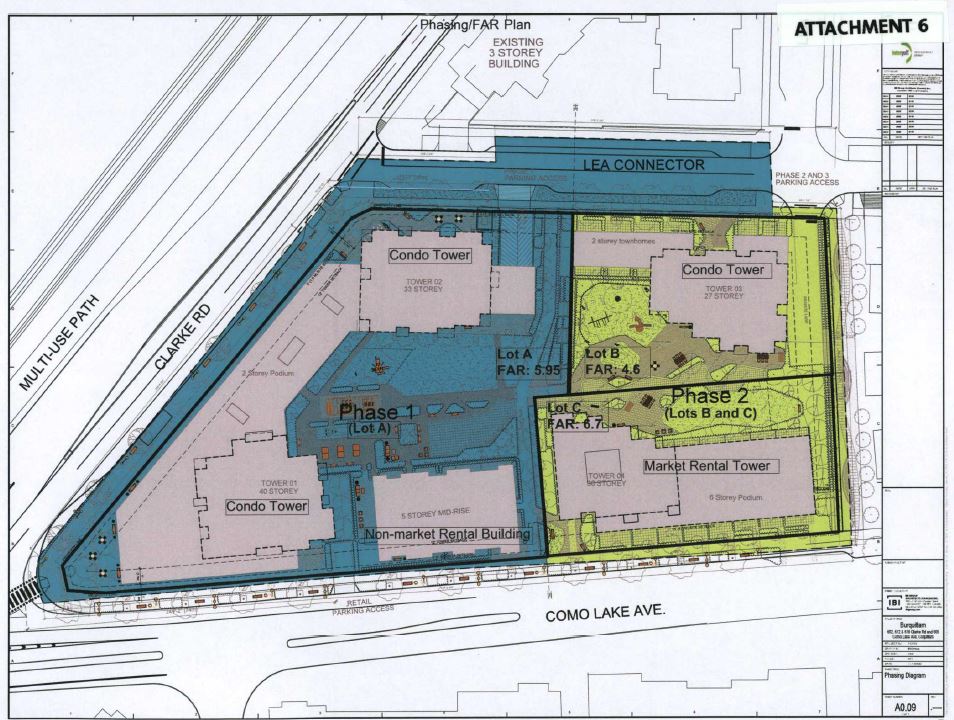 Sold Price and Date:
602-608 Clarke Road & 605 Como Lake Avenue: $26,800,000 (2018-02-14)
612 & 618-620 Clarke Road: $25,500,000 (2017-10-12)
620 Lea Avenue & 625 Como Lake Avenue: $42,000,000 (2017-12-18)
Intergulf Development Group plans to redevelop 602-608, 612, 618 Clark Rd and 605, 625 Como Lake and 620 Lea Ave in Coquitlam under the Burquitlam Lougheed Neighbourhood Plan. The proposed site is situated right beside Burquitlam Skytrain Station zoned for Transit Village Commercial and High-Density Apartment Residential.
The developer proposed a boundary adjustment from High Density Apartment to Transit Village Commercial to accommodate a mix-used use design since the developer managed to acquire both site and they are side by side. This could potentially increase the density of the development around the High-Density Part of the site.
The site is divided into three phases comprised of multiple high-rise towers. Portion of the units are market and non-market rental. Commercial at grade and spaces are allocated for daycare.
Site Statistics:
Gross Floor Area: 963,062 Sqft
FAR: Block A (5.95) 575,113 Sqft, Block B (4.6) 171,583 Sqft, Block C (6.7) 216,366 Sqft
Project Statistics:
Block A (two market condo towers, commercial podium, daycare, and standalone non-market rental building)
Block A 40-storeys containing 364 units and 33-storey containing 299 units)

Studio 103, one-bedroom 158, one-bedroom plus den 105, two-bedroom 177, two-bedroom plus den 51, three-bedrooms 69.

Block B (condo tower)
Block B 27-storey market condo containing 213 units

Studio 22, one-bedroom 88, two-bedroom 70, two-bedroom plus den 2, three-bedrooms 31.

Block C (market rental tower)
Block C 30-storey market rental tower containing 280 units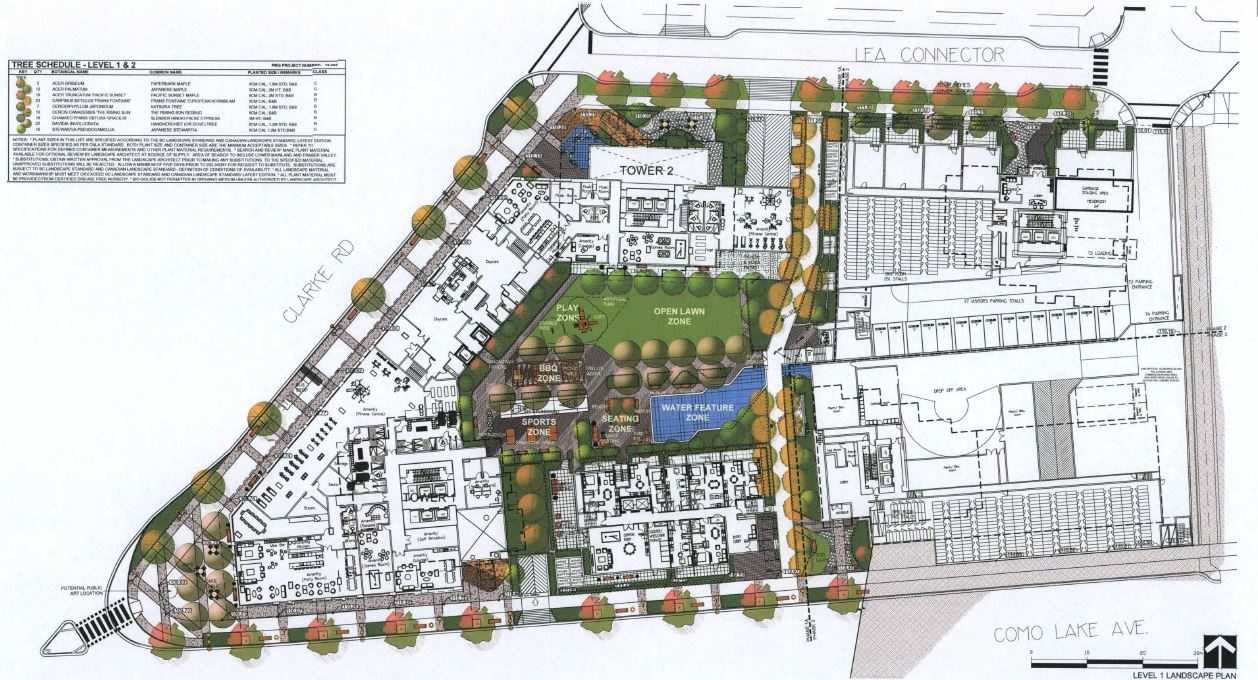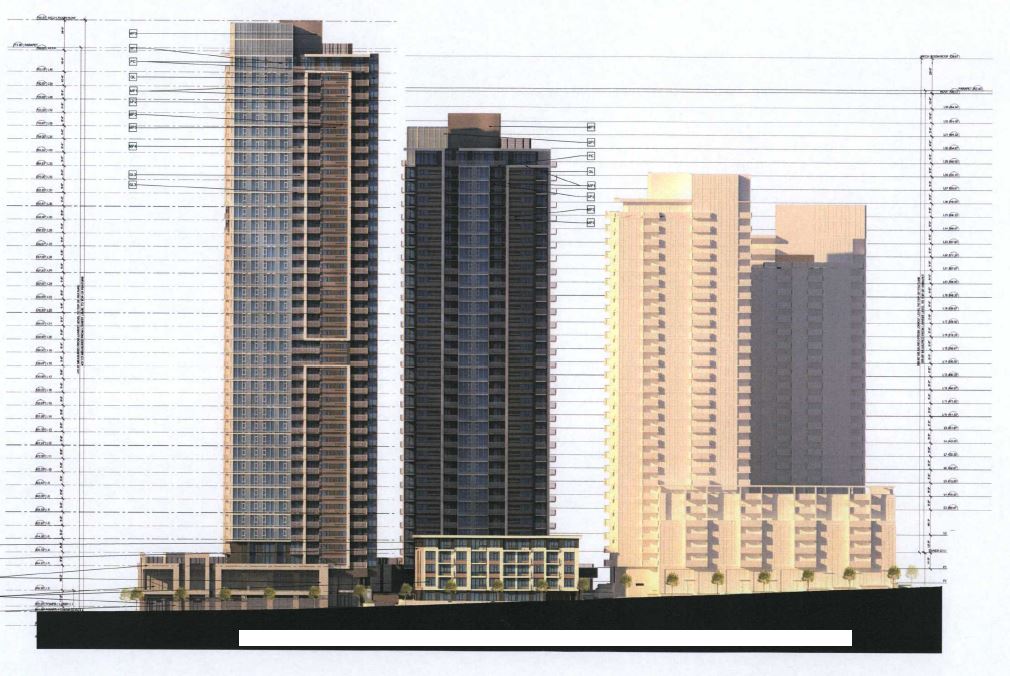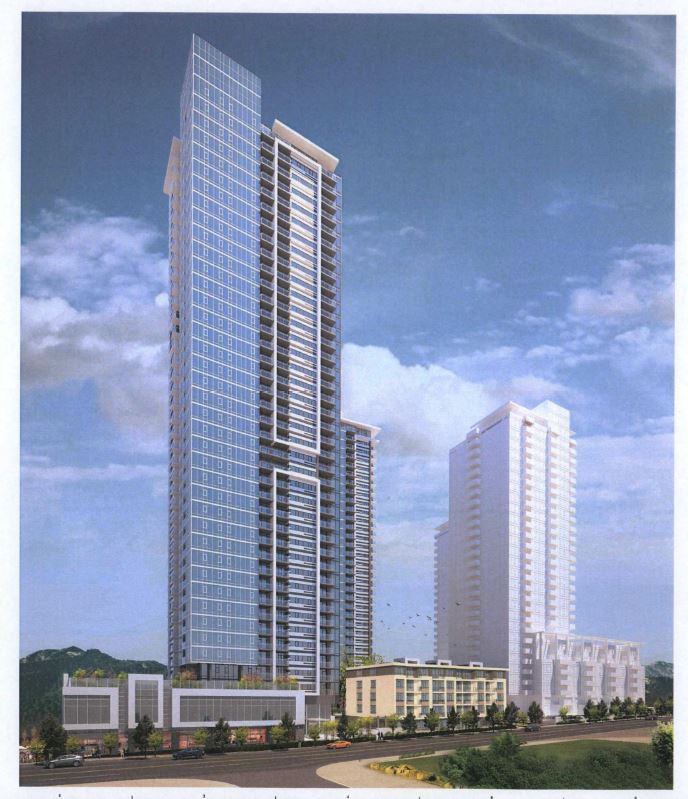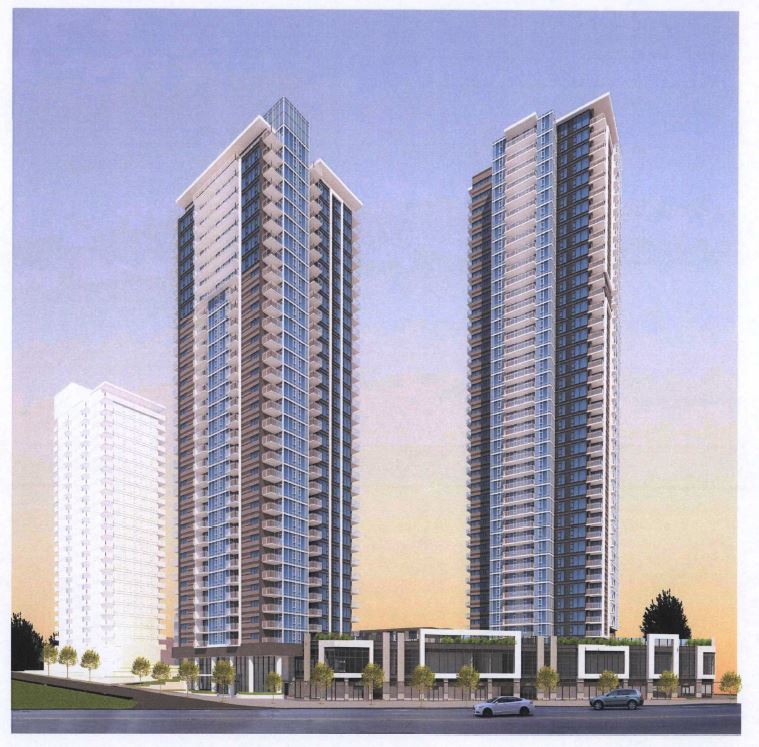 Information Information Acquired From: City of Coquitlam
Developer/Architect: Intergulf Development