Redevelopment Application
Vancouver
January 6, 2022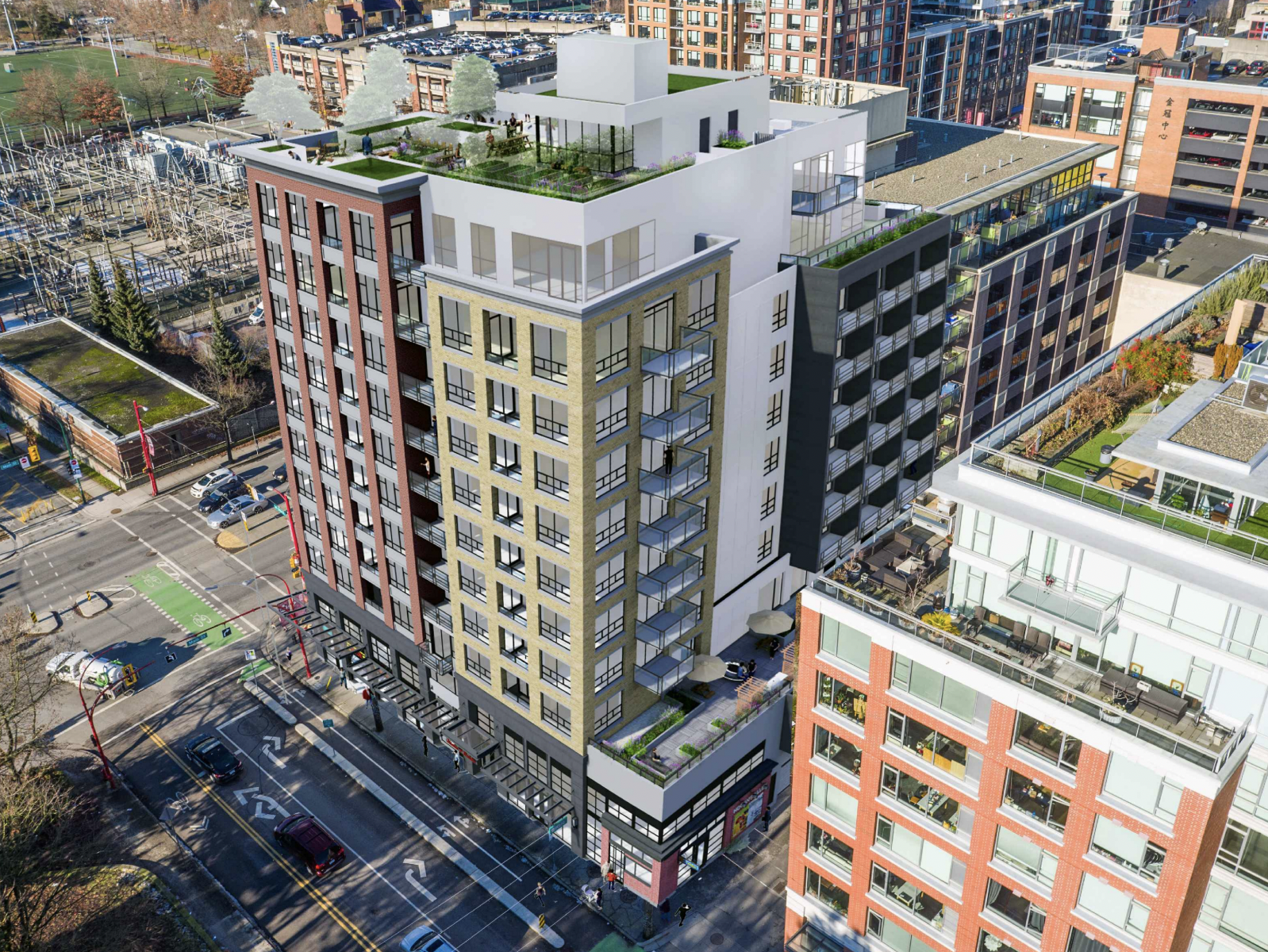 Site Area: 12,844 Sqft
FSR: 6.49
Potential Buildable: 83,358 Sqft
The proposed development will implement the land use policies, principles, and initiatives of the area. The use, massing and architectural vocabulary adheres to the visions for the Chinatown neighbourhood. The proposed building is 11 storeys and 114 feet high.
The two main facades of the proposed building are developed to replicate the architectural expression and complexity of the historic character facade treatment. The building form up to the 9th level is consistent with the vertical façade definition of Chinatown with two distinctive two-level base consistent with the historic retail form.
A vernacular of the typical "balcony-style" architecture of Chinatown's society building is used throughout the main mid-rise section of the proposed development on both Main and Union Streets. Balconies vary in shape and size from more enclosed recessed balconies to open and continuous decks/balconies on the upper two levels of the principal facades.
Solid wall element, window patterns and fenestrations conform to the scale, configuration and look of the Chinatown Society buildings and typical Victorian and Edwardian architectural styles present in both Chinatown and Gastown.
Project Statistic:
An 11-storey, mixed-use building comprising retail uses at grade, 19 social housing units on the 2nd and 3rd floors, and 75 market residential dwelling units above
A proposed height of 35.1 m (115.2 ft.)
A floor space ratio of 6.49 (7,749.1 m² / 83,413 sq. ft.)
Loading is located at the rear of the building with vehicular access from the lane