Redevelopment Application
August 27, 2020
Reliance Properties has applied to the City of Vancouver for permission to redevelop 837 Beatty Street located on Robson and Smith Street. The existing two floor commercial building is lower than its adjacent construction. The goal is to rehabilitate the heritage building and the redevelopment will bring it up to on par with surrounding buildings.
Site Statistic:
Site Area – 6,992 Sqft
Potential Density – 5.5 FSR
Buildable – 38,456 Sqft
Current Zoning – C3
Development Details:
a commercial building containing retail uses on the ground and lower levels, office uses on levels two to five and rooftop amenity space;
a height of 27.3 m (89.57 ft.) from Beatty Street and 30.2 m (99.1 ft.) when measured from the lane;
a Floor Space Ratio of 5.5 (3,541 m² / 38,115.01 sq. ft.), inclusive of a Heritage Density Bonus of 10%; and
loading is located in the lower level having vehicular access from the lane.
Under the site's existing DD zoning, the application is "conditional" so it may be permitted; however, it requires the decision of the Development Permit Board.
This application has been scheduled for the virtual Development Permit Board on Monday, November 3, 2020 at 3:00 p.m., on Webex.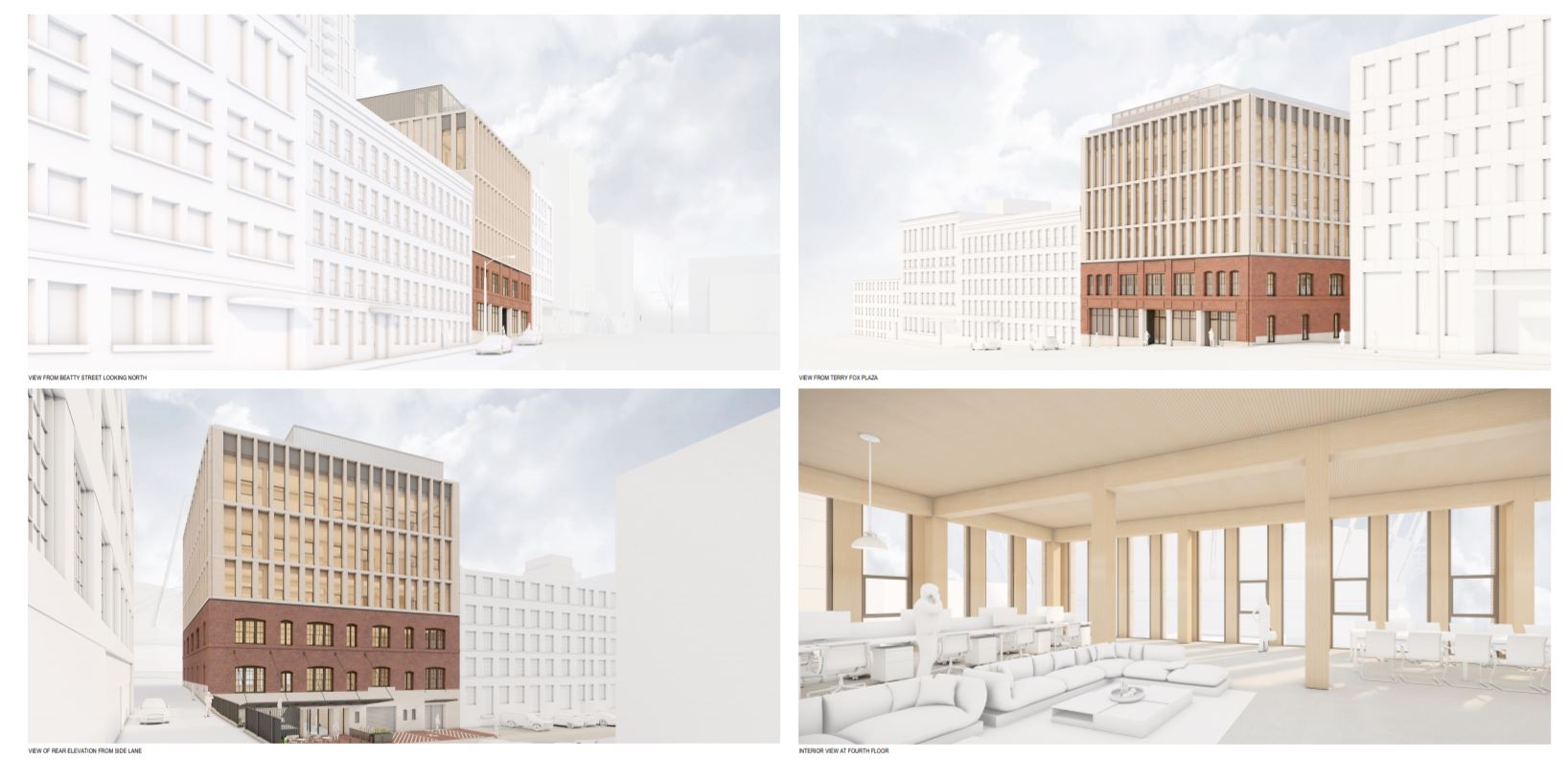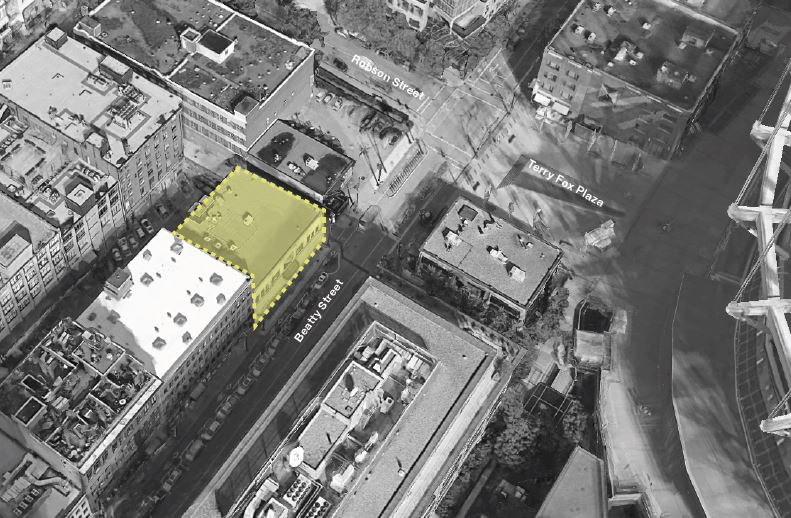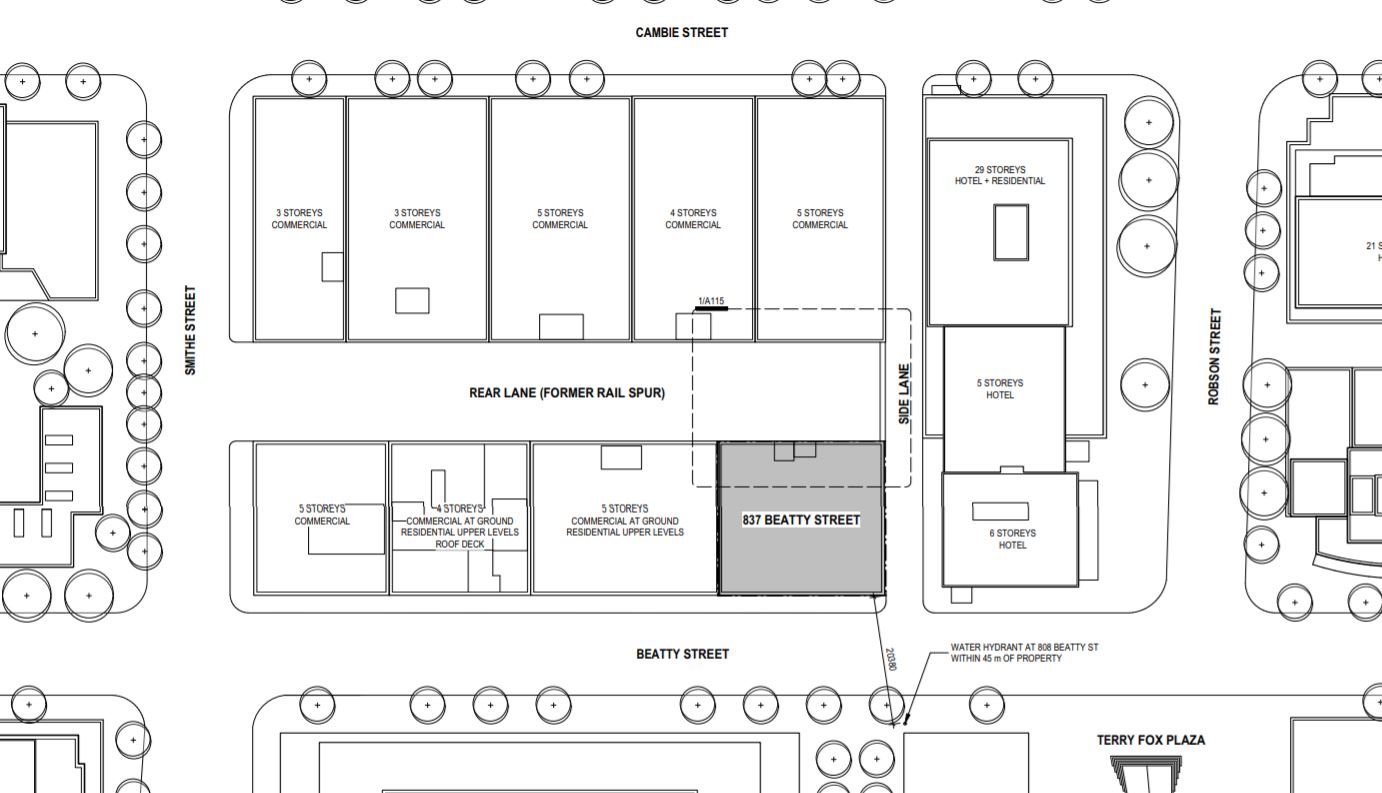 Information Information Acquired From: City of Vancouver
Developer/Architect: Reliance Property
Development Application: DP-2020-00531