December 8, 2021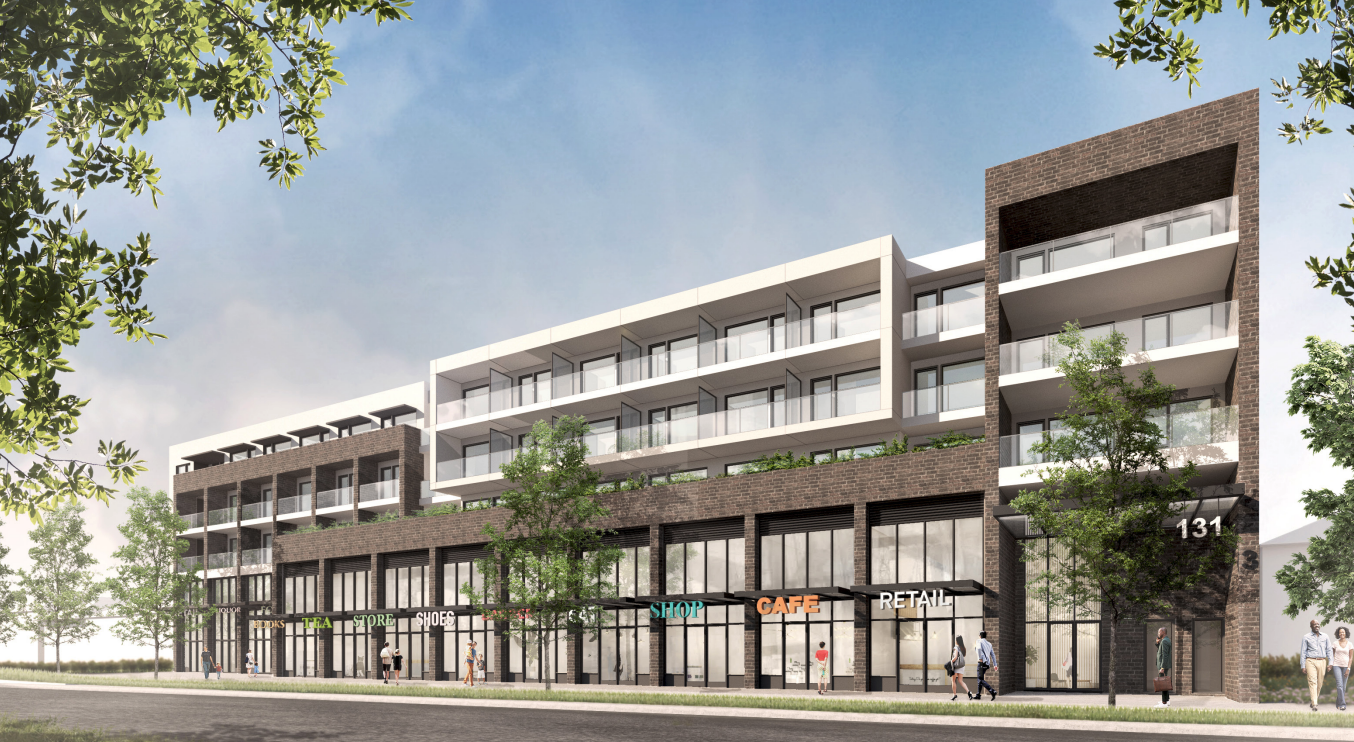 Total Site Area: 30,869 Sqft
FSR: 2.5
Potential Buildable: 77,173 Sqft
The proposal is to rezone 131 – 163 West 49th Avenue from RS-1 to CD-1 to permit the development of a new four-storey mixed-use building with two levels of underground parking. The proposed building will consist of retail uses at grade facing West 49th, and two levels of offices facing north. Three storeys of residential strata apartments are proposed above the commercial levels.
The site is very deep, and so the proposed density is achieved by incorporating office space within two levels tucked into the first retail storey. This office use makes this a truly mixed-use building and provides employment opportunities that will serve the Langara neighbourhood.
The site is 233.75' wide and the proposal breaks down the building massing into a series of smaller, distinct volumes in order to emphasize a pedestrian scale. At the southeastern corner, the building is set back to provide a generous exterior space in front of the residential lobby. Residential levels above the retail storey are set back 8' from the majority of the frontage in accordance with the Cambie Corridor Plan.
Project Statistic:
68 strata-titled residential units (9 three bedroom, 17 two bedroom, 42 studio)
Commercial retail at grade fronting W 49th Ave and two storeys of office at the rear lane
A floor space ratio (FSR) of 2.5
A floor area of 7,169.5 sq. m (77,172 sq. ft.)
A building height of 17.9 m (59 ft.)
136 vehicle parking spaces and 145 bicycle parking spaces