April 27, 2022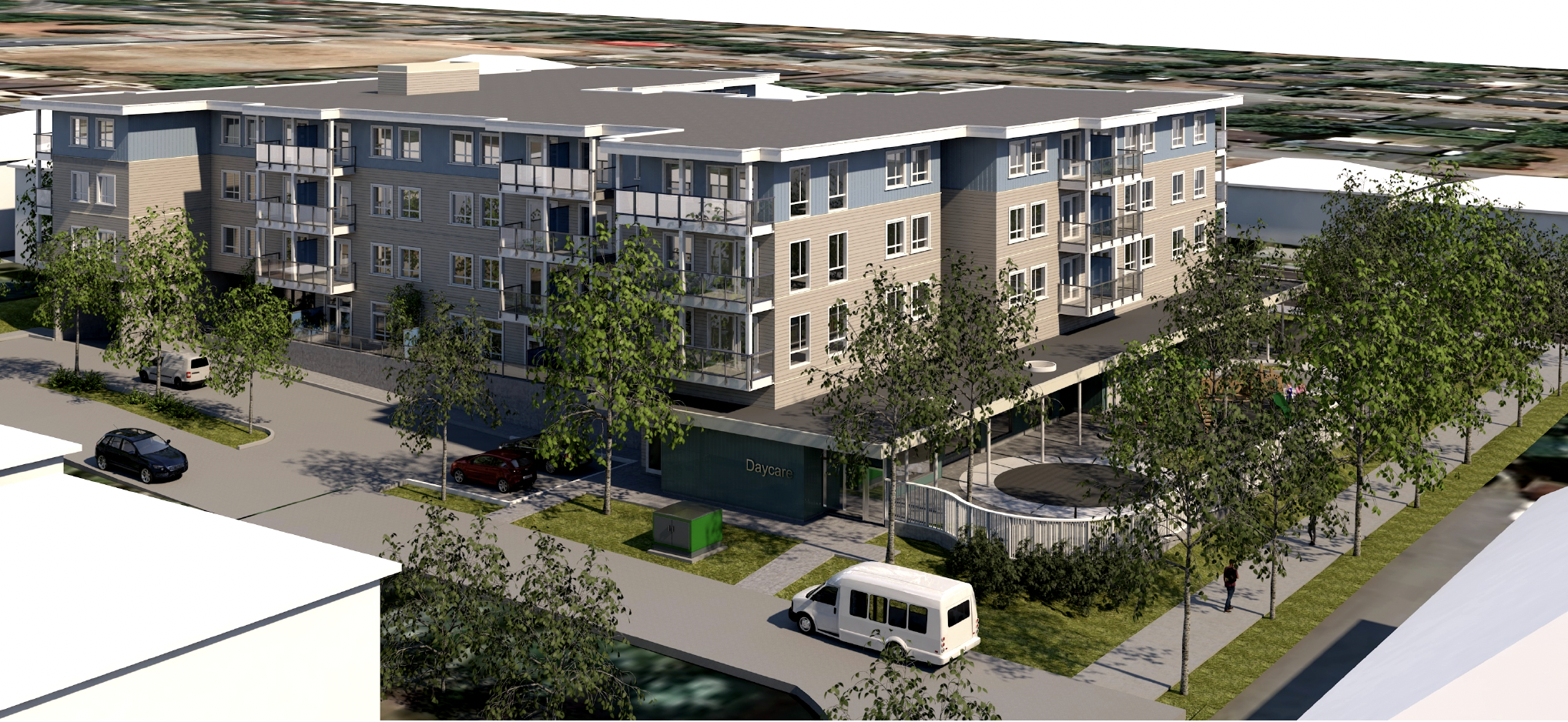 Total Site Area: 51,731 Sqft
FAR: 1.23
Potential Buildable: 63,666 Sqft
YWCA in partnership with City of Burnaby, BC Housing, and Cindy Beedie is proposing to redevelop the property at 4803 Canada Way to build a 4 storey U shaped building for affordable rental housing for women and children as well as a childcare facility.
The subject site located at 4803 Canada Way is currently zoned as Residential R-3 and P-2 Administration and Assembly District. This application proposes to transform and revitalize this section of Canada Way through a change to CD (Comprehensive Development) based on P5 and
RM3r Districts. The property is a rectangular lot with exposed frontages on two sides and a total site area of 51,731 Sqft.
The residential courtyard located along Canada way has a patio space for dinning and seating including a bicycle loop. The Multi-use path located along the west side of the property connects Canada Way to the neighbourhood and childcare facility is located on the west side of the site. The childcare facility can be accessed from Canada Way and the users will walk through the play area to get inside the facility. Secure stroller/car seat storage is provided at entry gate. The play area is divided into toddler area and 3-5 age/preschooler area.
Project Statistic:
Standard Rental: 33 two-bedroom unit, 12 three-bedroom unit
Adaptable Rental: 8 two-bedroom unit, 3 three-bedroom unit
Parking: 66 Resident parking and 6 Visitor parking