rezoning application
Vancouver
February 10, 2021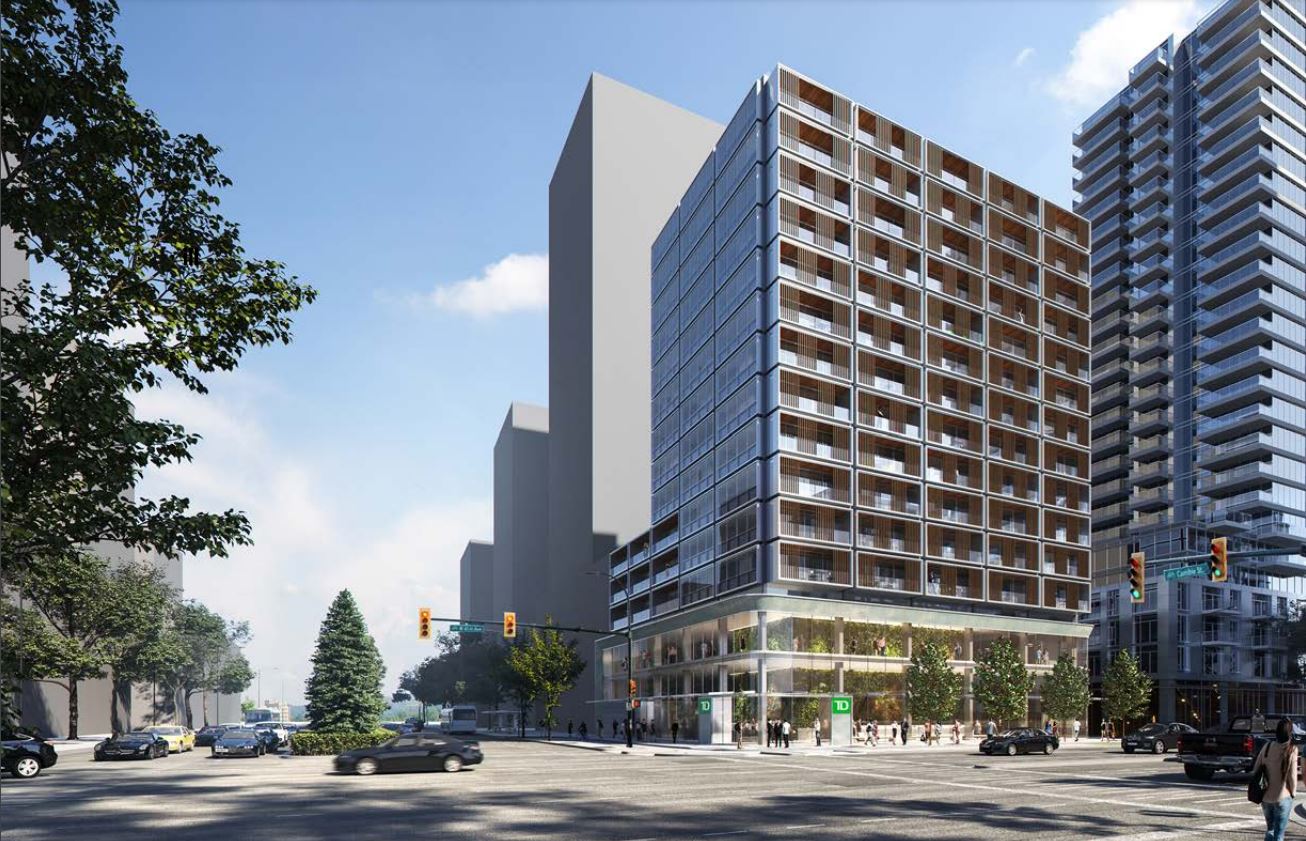 495 West 41st Avenue
Sold Price: $15,800,000 (2014)
FSR: 6.59
Price/Buildable foot: $151
Site Area: 15,835 Sqft
PCI Developments has submitted a rezoning application for 495 West 41st Avenue. The lot is situated at the north east corner of West 41st and Cambie in Oakridge Municipal Town Centre Area. The property has gone through different hands and Claridge Real Estate Advisors facilitated the purchase in 2014. PCI Development has worked with city council to develop its proposal to meet the need for rental housing in this desirable location. The project projects a relatively low financial return and is not subject to cash or CAC incentive.
The proposal comprised of an approximately 150' residential market rental mid-rise building with 112 secured market rental units above 2 levels of commercial space, intended for a single tenant.
The building would provide a variety of housing types, including over 45% 2 & 3-bedroom homes. It would include desirable, functional indoor & outdoor amenity areas and 3 levels of underground car and bicycle parking. The site is currently a vacant gas station without needing to worry about displacement.
We expected a much higher density, building height and future proof design for the site. It is disappointing to see the north east corner development as proposed. This will provide a good expectation on how the other corners will look.
Site Statistics:
112 secured rental residential units
Two floors of commercial office and retail space
A floor area of 9,702 sq. m (104,434 sq. ft.)
A floor space ratio (FSR) of 6.59
A building height of 45.7 m (150 ft.)
64 vehicle parking spaces and 202 bicycle parking spaces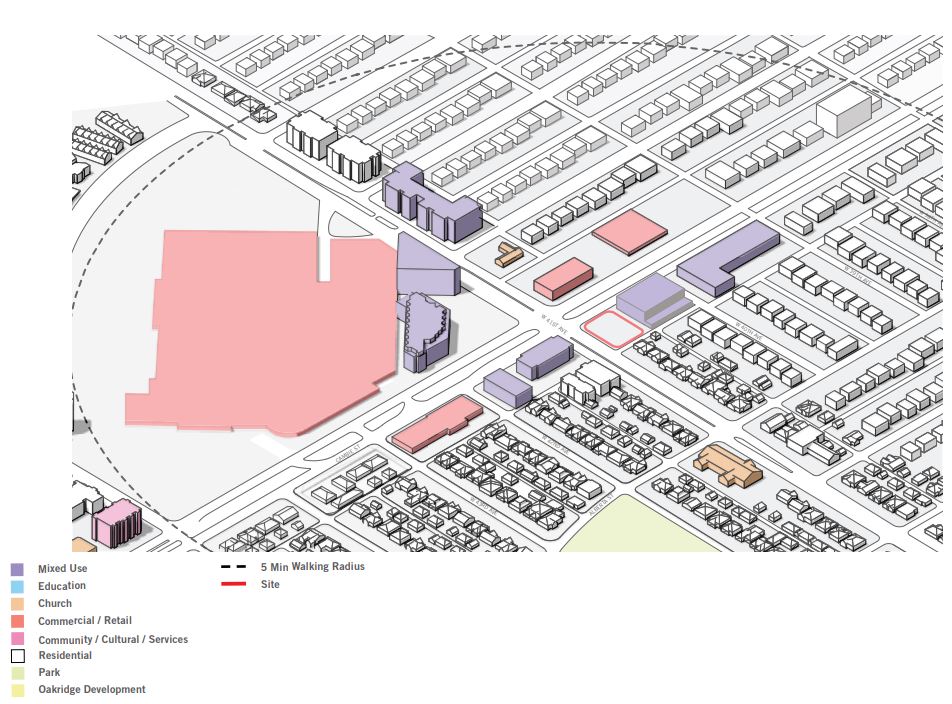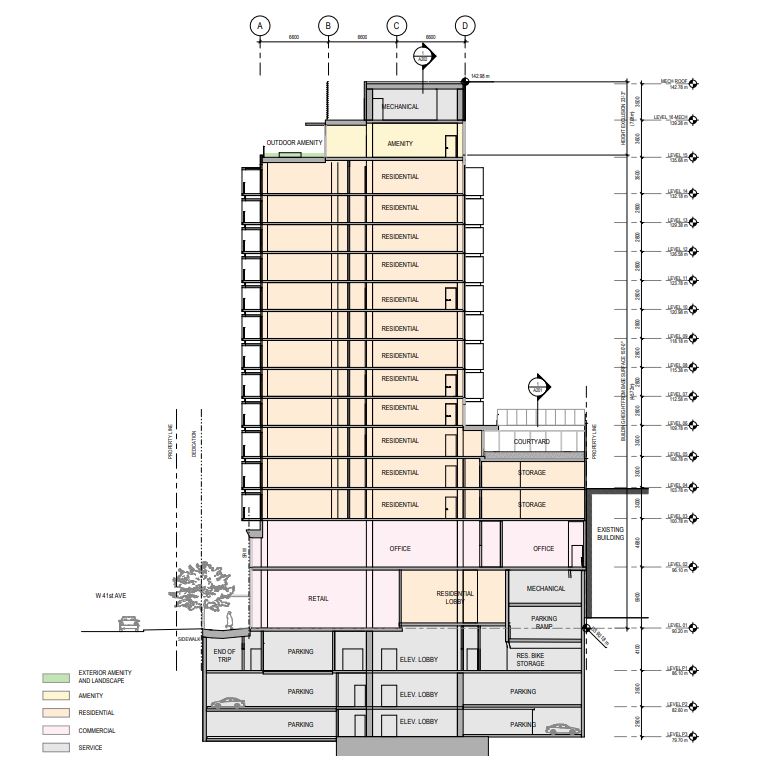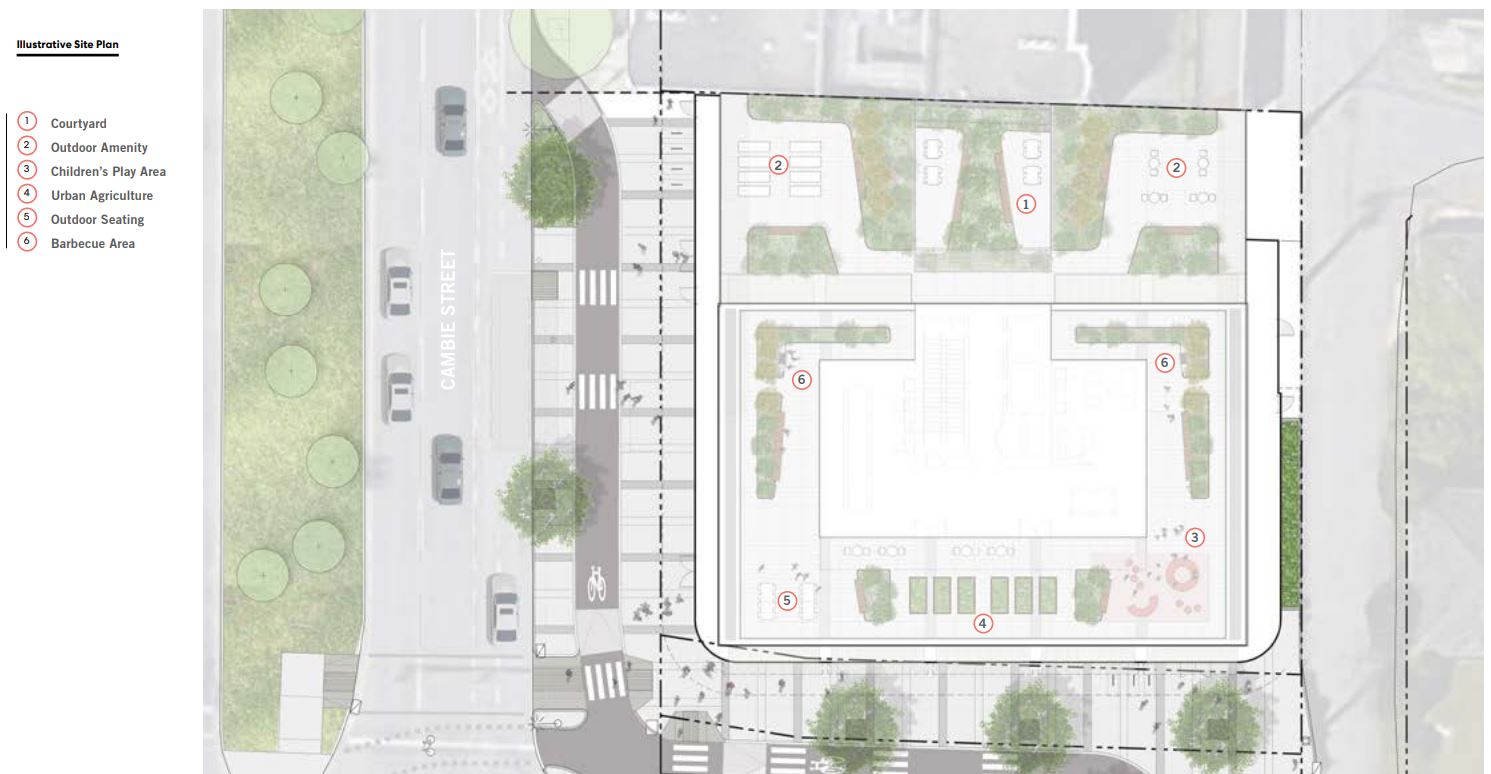 Information Acquired From: City of Vancouver
Developer: PCI Development