Burnaby
rezoning application
April 8, 2022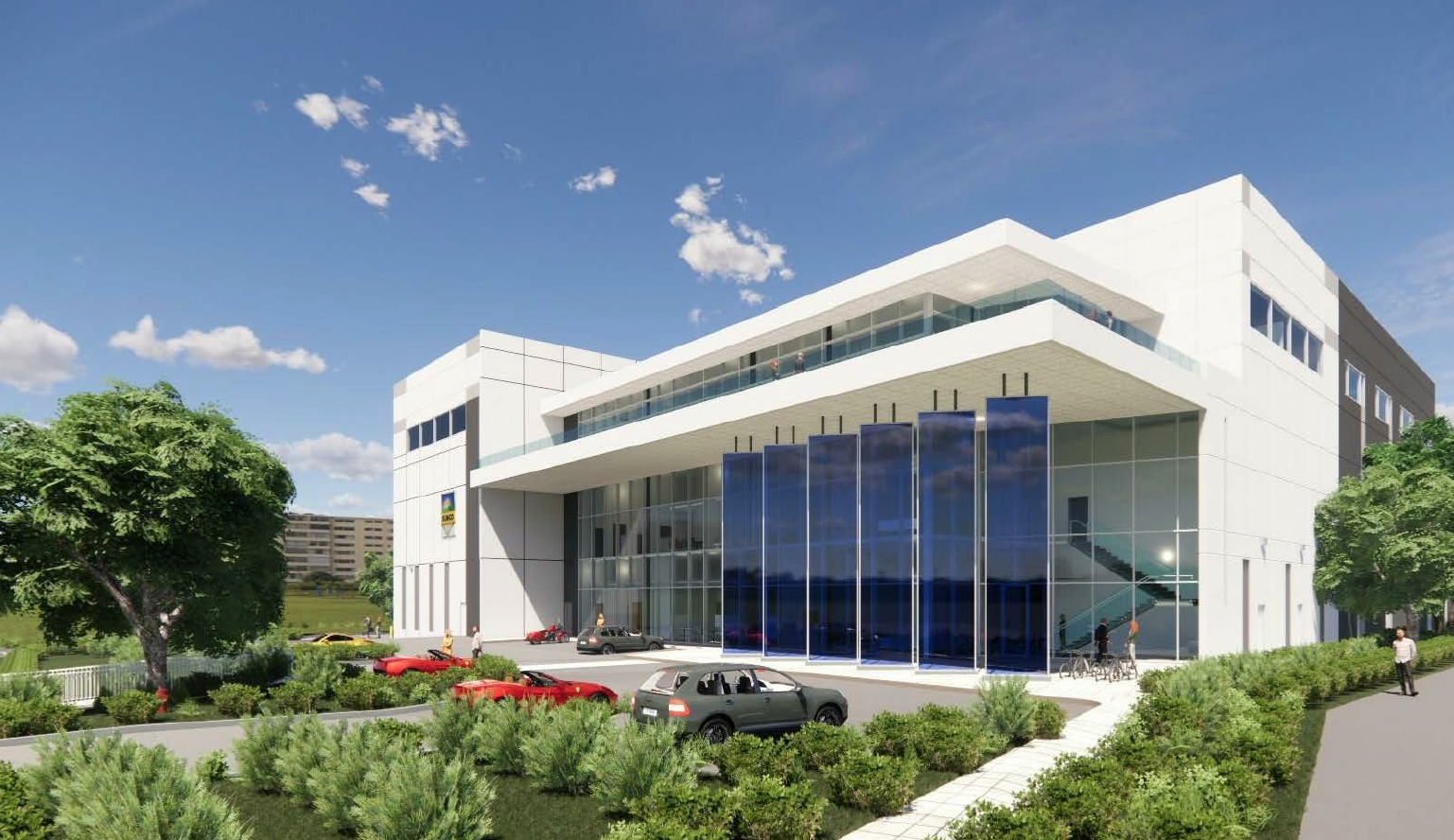 Sunco Glenlyon Business Park
Transaction Price: $9,880,000
Proposed Zoning: Amended CD-1
Developer: Beedie Development Group
Site Area: 111,100 Sqft
Proposed FAR: 0.70
Gross Floor Area: 78,201 Sqft
Land Price/Sqft: $89/Sqft
Price/Buildable: $126/Sqft
The subject site is located in the Glenlyon Business Park, within the Big Bend Development Plan area. The property is vacant and irregular in shape and identified for future light-industrial and office development in line with the Glenlyon Concept Plan.
The proposed building is 2 storeys of warehouse and 3 storeys of office. The total area of the proposed building would be approximately 78,201 Sqft. The main floor will have 14,469 Sqft of Manufacture/Industrial space, 23,950 Sqft of warehouse space and 2,820 Sqft of office space. Second floor has 28,559 Sqft of warehouse space. Second and third floor each have 4,201 Sqft of office space.
The site was originally undergoing rezoning as part of a larger single site that included the adjacent property at 5085 North Fraser Way (Rezoning Reference #16-56). That rezoning proposed a two-storey light industrial building on the eastern portion of the site, while the western portion (the subject rezoning) was to be utilized temporarily as an amenity space.
Project Statistic:
Total Office Space: 11,222 Sqft
Total Manufacturing Space: 14,470 Sqft
Total Warehouse Space: 52,509 Sqft
Total Parking Required: 63