rezoning application
Vancouver
April 6, 2021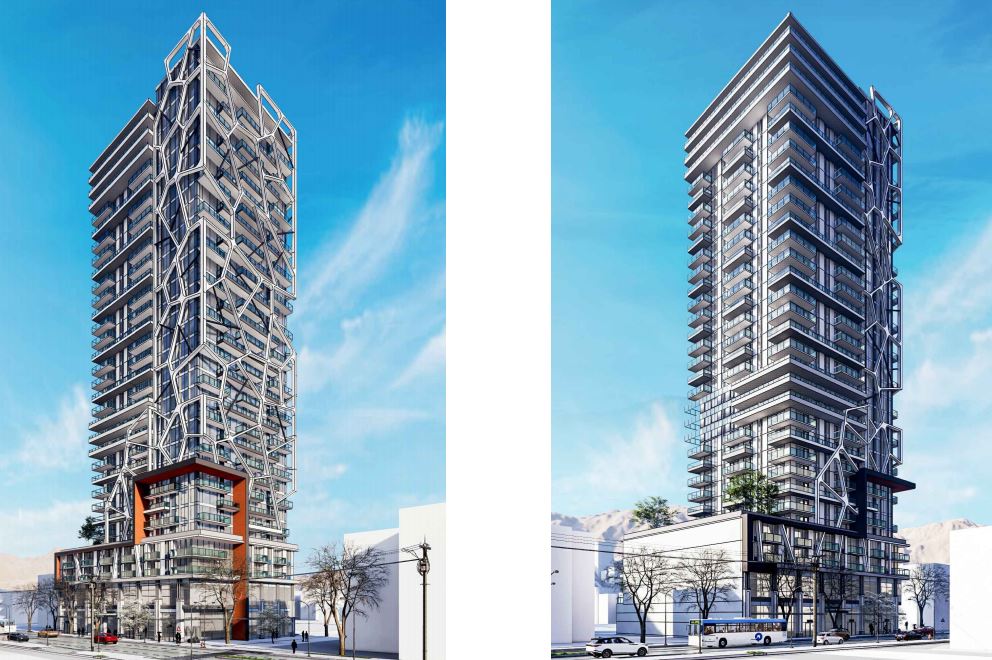 Site Area: 17,650 Sqft
FSR: 13.1
A revised rezoning application has been submitted to the City of Vancouver for 5163-5187 Joyce St. The proposal is to allow for the development of a 32-storey mixed use building with commercial use at grade and a proposed library space on level 2. The zoning would change from C-2C (Commercial) District to CD-1 (Comprehensive Development) District.
The proposal for the 5163-5187 Joyce Street is a mixed-use development, located at the central portion of Collingwood neighborhood, bounded by Joyce Street and Vanness Avenue, only steps away from Joyce-Collingwood Skytrain Station.
The tower height was increased in the revised proposal and the total unit count has increased by 8 units. It shifted from a market condo to a predominantly rental project. We believe developer has received incentive and city played a role to promote additional rental housing in a Vancouver hot spot.
The surrounding neighbourhood is a vital centre of Vancouver's transit-oriented plan for densification. In order to accommodate for rapid population, increase and attract employment opportunities and community activities. Ground level will be for commercial us including an entrance to the library that will be occupying the second floor. The development features a terrace on the fifth floor and 6 levels of underground parking.
Site Statistic
293 market strata units
A floor space ratio (FSR) of 13.10
A floor area of 21,484.6 sq. m (231,258 sq. ft.)
A building height of 94.1 m (308.72 ft.)
228 vehicle parking spaces and 588 bicycle parking spaces