Burnaby
rezoning application
January 7, 2022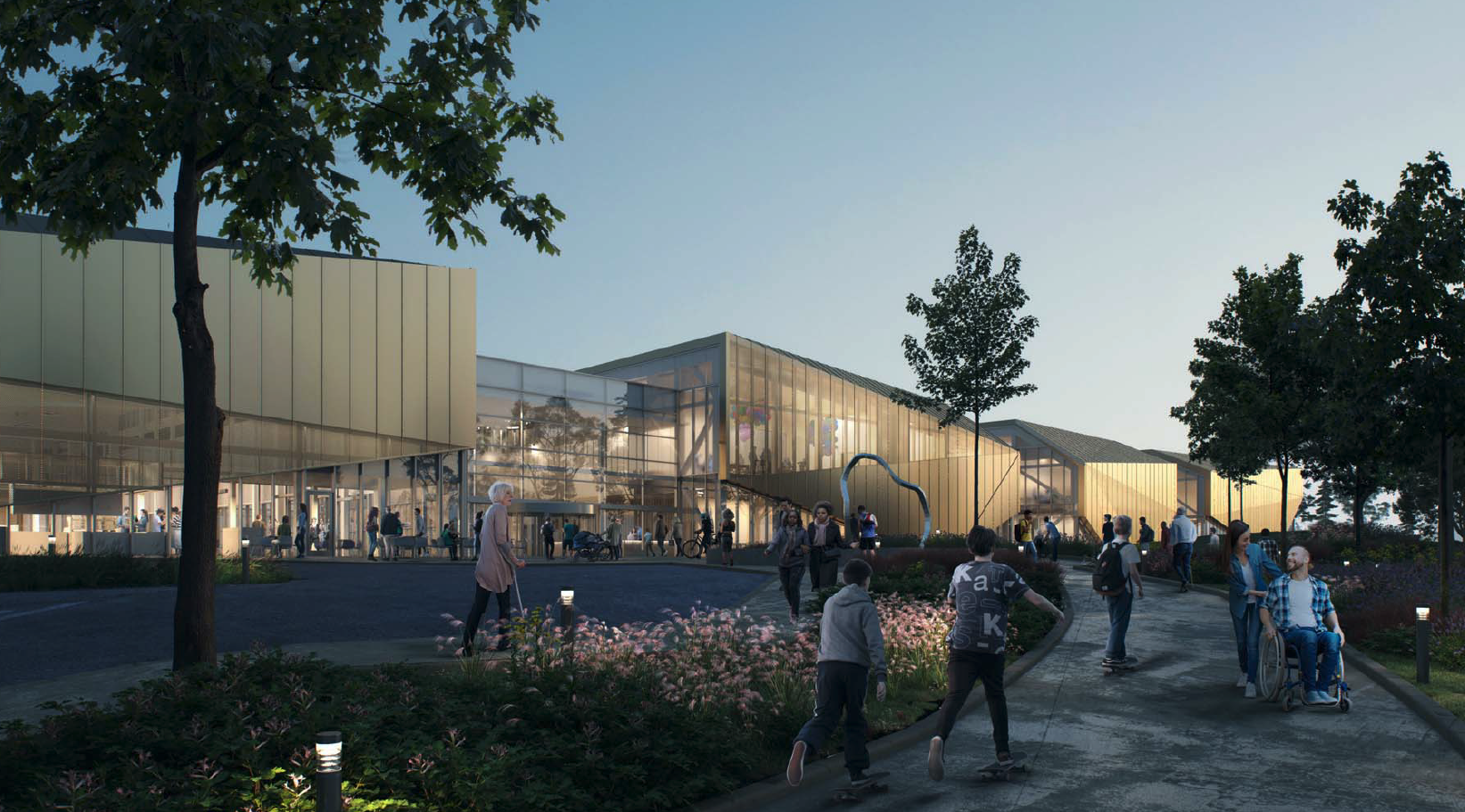 Gross Site Area:  511,520 Sqft
FAR: 0.63
The proposed Burnaby Lake Aquatic & Arena Facility is a multiuse amenity offering recreational services to the wider community, as well as providing a high-performance sports-training and competition facility. Sitting at the heart of Burnaby in the Burnaby Lake Sport Complex, it will offer a centralized city-wide amenity that serves a variety of residents. It contains a new NHL ice sheet that will be twinned at the same level with the existing Bill Copeland Arena through a share skate and upper viewing lobby, and a new aquatic centre that contains a 50m 10-lane multiuse pool (with 750 seats), 25m 6-lane, hot and leisure pools, team/sauna rooms, and associated change rooms. The new facility will be connected by a large atrium offering social spaces for gathering and viewing, as well as a café and multipurpose rooms.
"Burnaby Lake Aquatic and Arena Facility is a destination recreation facility that is welcoming to all — inspiring positive change within communities and the unique local environment."
The design strategies used to meet the vision, principles, and goals for the project, including the objective that this facility is to be inspirational, acting as a landmark facility for Burnaby's sporting and recreational needs. Inspired by the tension we observed in Burnaby Lake between the man-made intervention and then naturalization over time, the facility is envisaged as a series of sculpted forms placed within the unique natural landscape.