rezoning application
Vancouver
December 16, 2020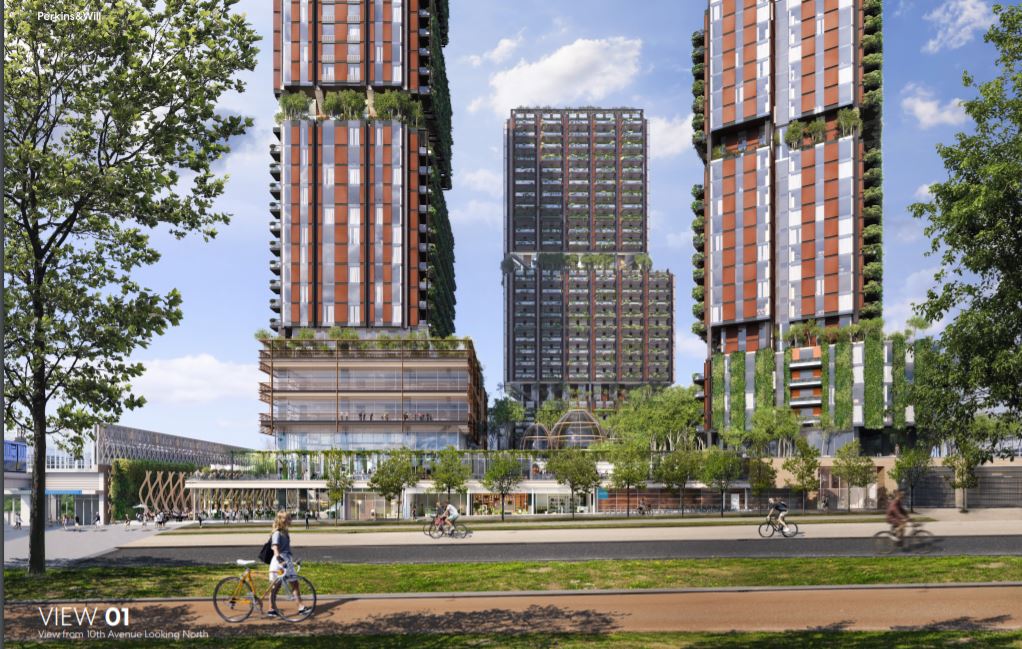 A revised rezoning application has been submitted to the City of Vancouver for 1780 East Broadway former Broadway Safeway Site. The site is immediate beside Broadway Skytrain Station, one of the busiest connectors in Metro Vancouver Area. The development will feature the highest density and building height. The large 105,695 site area will be granted three high density towers: Tower A 30 storeys, Tower B 29 storeys, and Tower C 25 storeys.
The tower height was increased in the revised proposal and the total unit count has increased by 8 units. It shifted from a market condo to a predominantly rental project. We believe developer has received incentive and city played a role to promote additional rental housing in a Vancouver hot spot.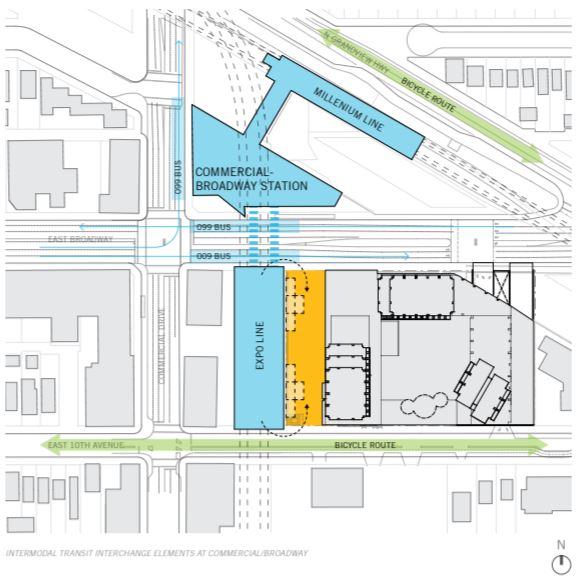 Site Statistic:
Site Area: 105,695 Sqft
Existing Zoning: C3-A
Proposed zoning: CD-1
Total FSR: 5.7
Total Potential Buildable: 602,462 Sqft
Revised Proposal:
An increase in residential floor area from 57,673 sq. m (620,784 sq. ft.) to 59,298 sq. m (638,278 sq. ft.)
A decrease in strata units from 520 to 236 units
An increase in rental units from 160 to 452 units
Revised tower heights from 24, 27, and 30 storeys to 25, 29, and 30 storeys above retail plinth
Tower A Strata – 236 units (studio-38, 1bed-114, 2bed 62, 3bed-22)
Tower B and C Rental – 452 units (studio-71, 1bed-220, 2bed-117, 3bed-44)
Pre-determined commercial

Safeway – 50,956 Sqft
CRU – 1,238 Sqft
F&B - 11,221 Sqft
Office – 48,618 Sqft
Daycare – 11,905 Sqft
Fitness – 9,634 Sqft
Original Proposal:
commercial retail space at grade including a large format grocery store;
three residential towers, ranging in height from 24 to 30 storeys above the retail plinth;
a childcare facility;
a public plaza running parallel to the SkyTrain station; and
a total floor area of approximately 57,673 sq. m (620,784 sq. ft.).