Community
Construction
Real Estate
Redevelopment
June 26, 2019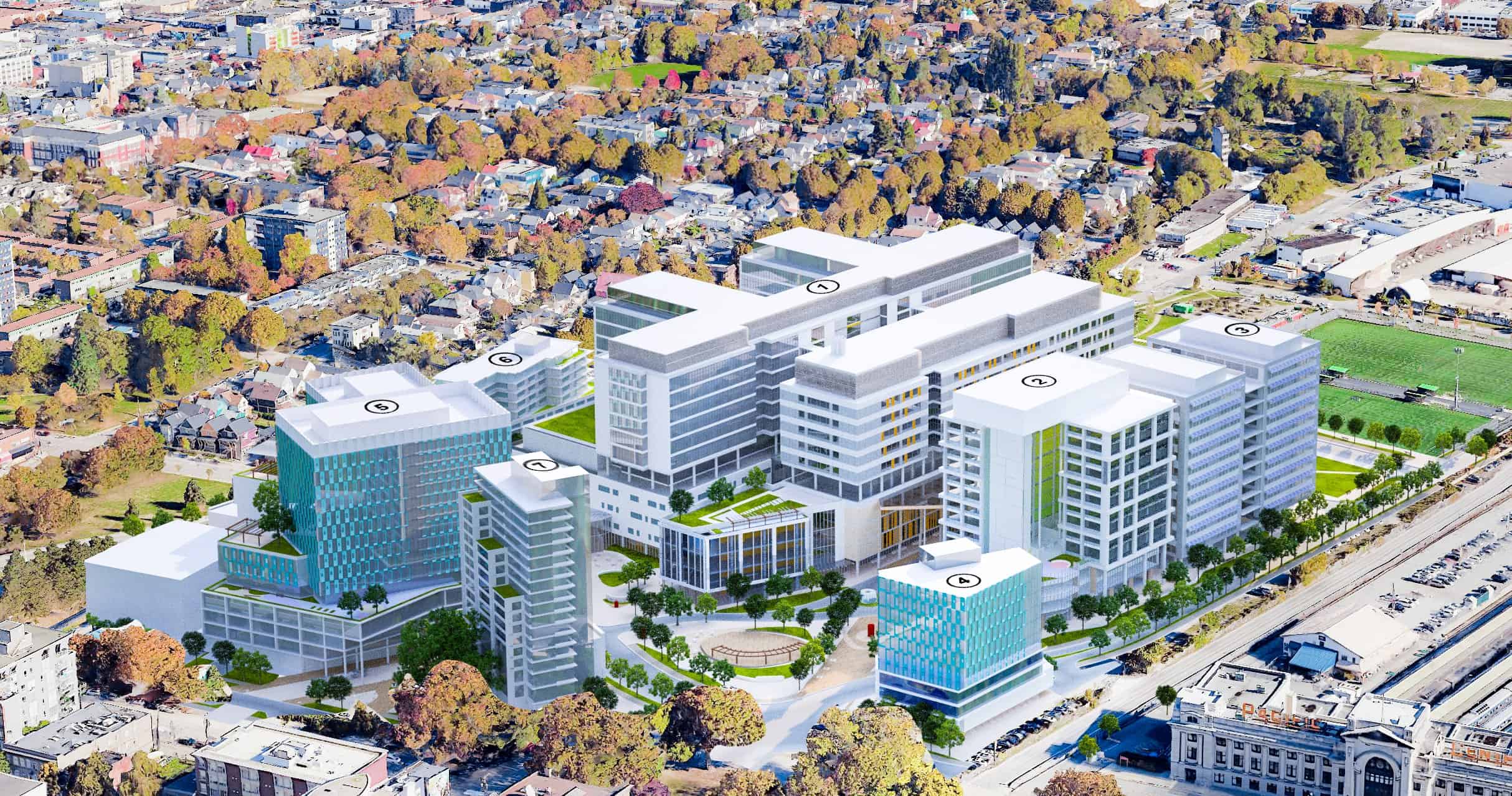 St Paul's Hospital design rejected by the Urban Design Panel. Served us for over a decade, St Paul's Hospital on Burrard Street will move to a new 18.4-acre site located at 1002 Station St beside the Pacific Central Train Station. The lack of land has limited the possibility to expand the facility in its current location. It is disheartening to see the old hospital go, but the new hospital will feature the latest medical technologies, research center, additional beds, and new services to accommodate more patients. We will also see an improved teaching facility continuing to train countless amount of UBC medical students.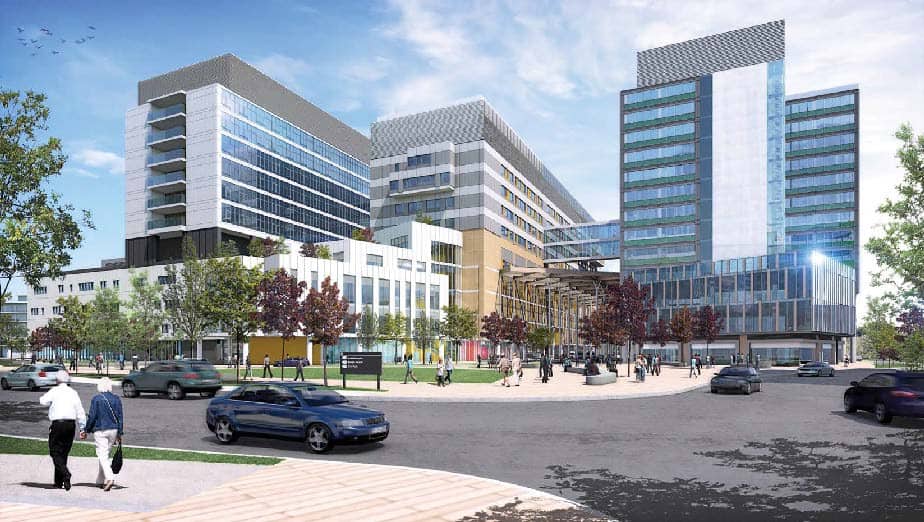 Recently, New St Paul's Hospital's innovative design was rejected by the Urban Design panel (UDP) after some rigorous discussions. A hospital is more complicated compared to a condo and office design due to hospital protocols.
Hospital tends to last a long time before it is replaced. Therefore, the visual of the hospital is important. When it comes to usability, it must be efficient and up to international health care standard to ensure patients are attended in a timely manner. There are many exterior and interior details to be considered.
According to Dr. Wang,Deerwater Dental Wellness, a dental clinic in Vancouver, she's also disappointed in the new St. Paul's hospital design. The new hospital promises more integrated health care. However, when it comes down to dentistry, it seems like the hospital has completely neglected it. Dr. Wang understands that good oral health can lead to the overall wellness of a person's body. As a TMJ specialist in Vancouver, she has seen many cases where her patients suffer from chronic pain because of different oral issues. If the hospital truly wants to promote integrated health, dentistry should have a bigger spotlight in the hospital.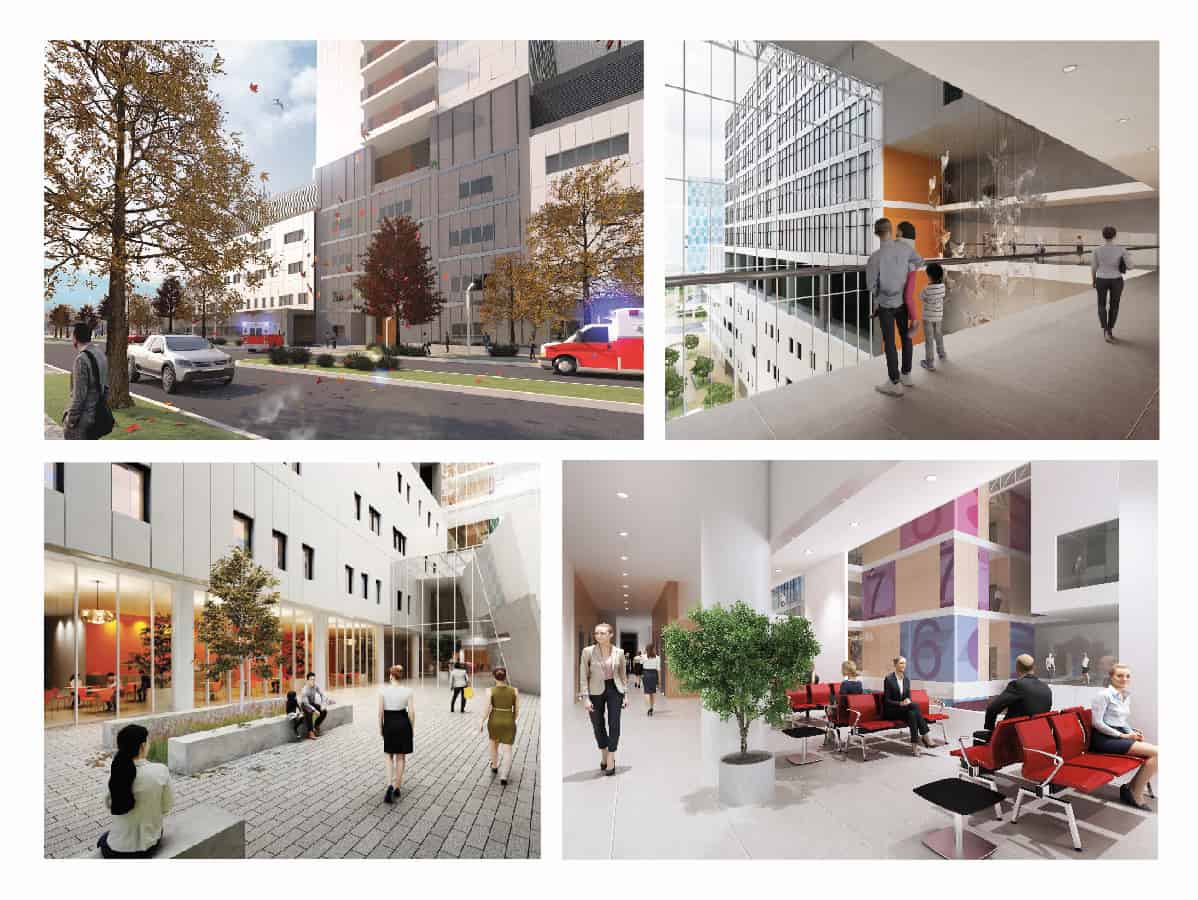 The new hospital design is optimized for medical use and has a rectangular appearance to it. It meets all zoning regulatory requirement. However, the UDP has concerns regarding its aesthetic. They wanted the structure slimmer and taller as it is a more unique and modern approach to building structure.
City staff reaffirmed their position that they would not consider any height increase. The Applicant team stated that the current rectangular design is optimal for hospital and research operations. Even if the city allows a height increase, the applicant would not build a higher hospital.
The UDP also raised concerns regarding public activation measure and street front retailers. It is apparent that UDP takes on a residential/commercial perspective coming into the meeting. It doesn't align with the applicant nor the city point of view.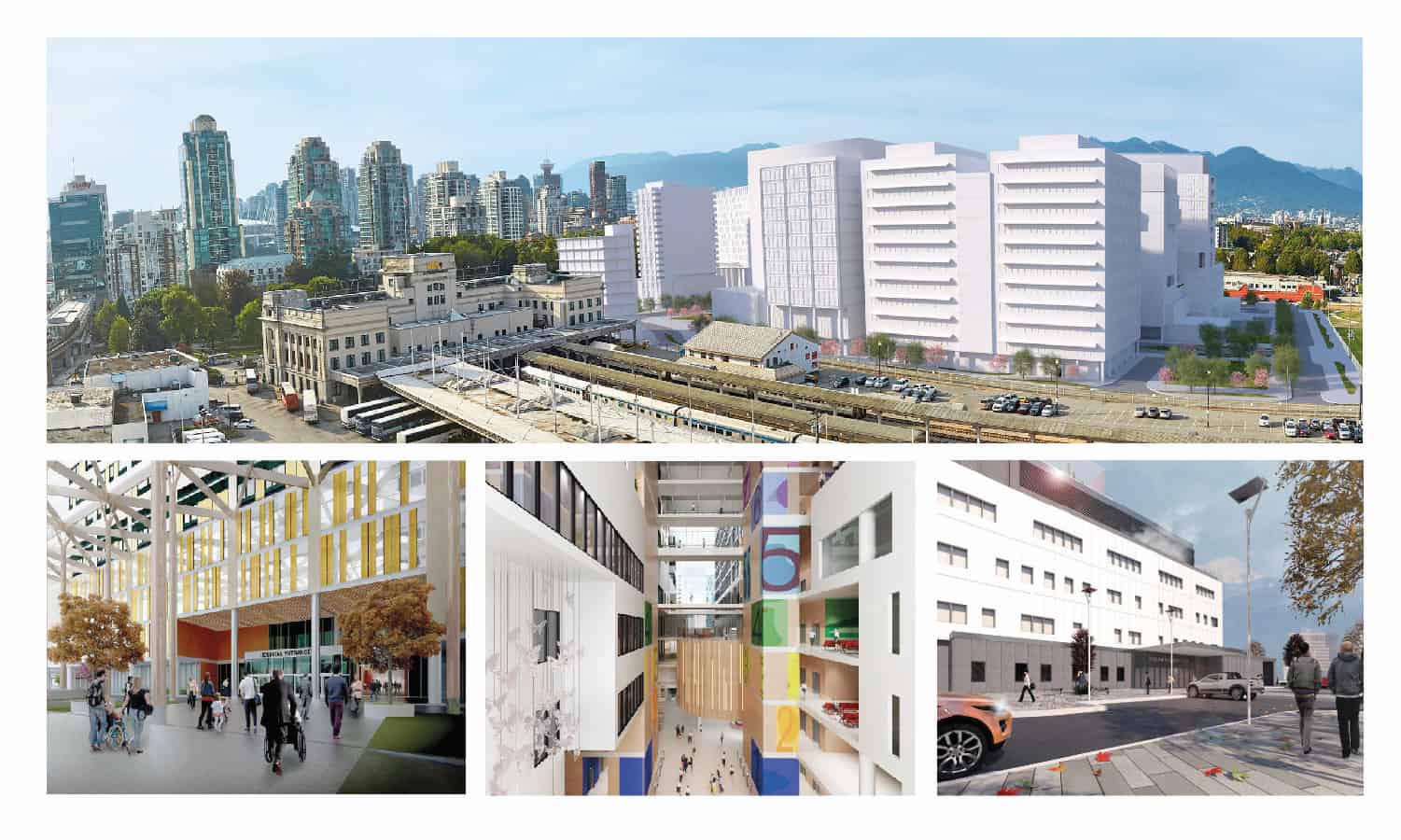 It was a heated and constructive debate, but it shouldn't affect the schedule of the development. The old St Paul's Hospital is planning to phase out in 2026. The site will be sold for redevelopment after all the equipment is transferred to the new hospital.