British Columbia
Business
Commercial Real Estate
Community
Redevelopment
January 28, 2021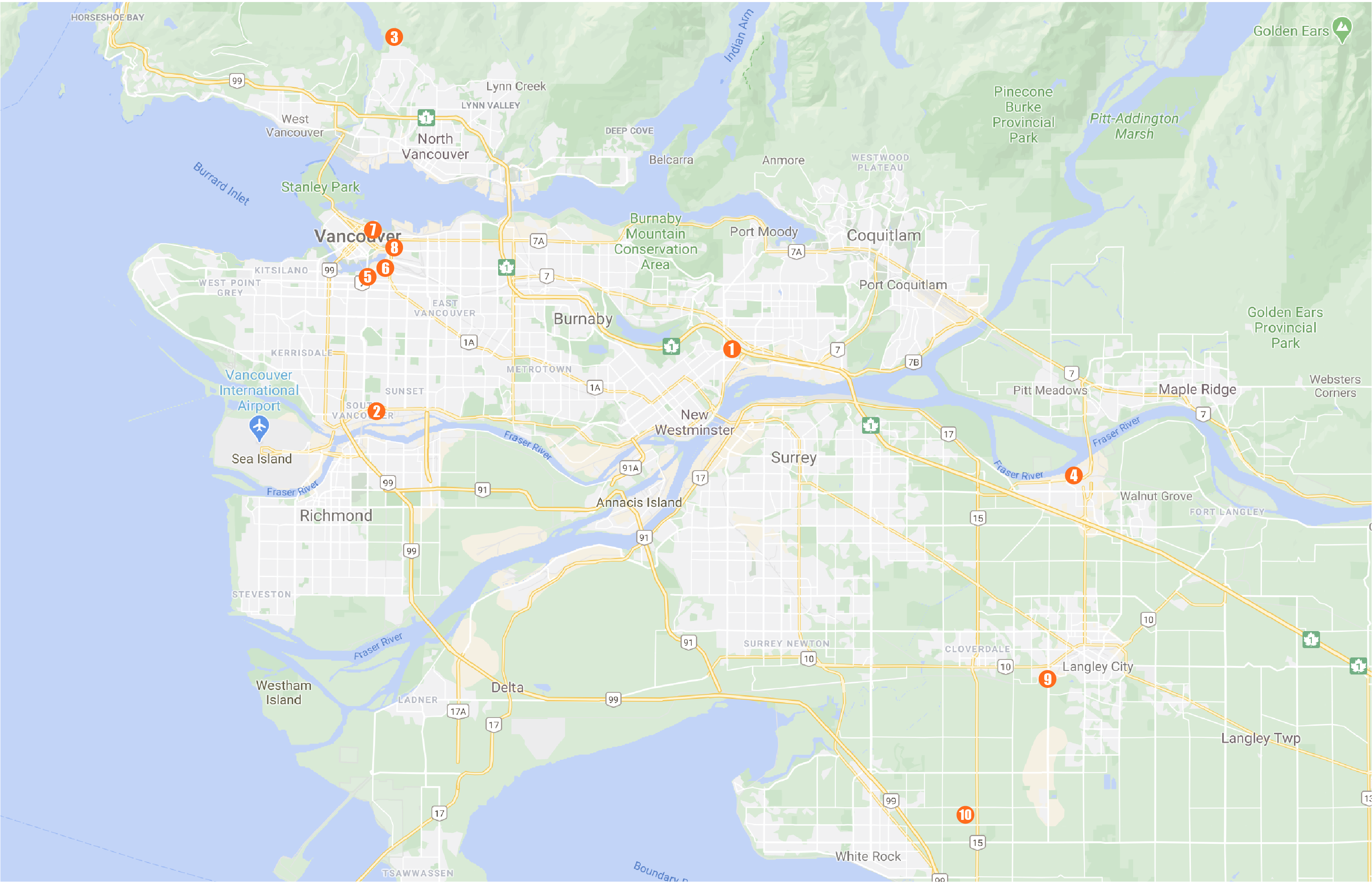 Top 10 (ICI) industrial, Commercial and Investment Real Estate Deals in 2020
The ICI market is consistent with the development land market in the same way that both 2019 and 2020 suffered from a decline in transaction volume. However, the decline was not as severe. 2019 still exceeds the 2015 transaction volume and has rebounded close to 2018's level in the first quarter of 2020 until the global pandemic hit where it sharply declined. The reason why the impact was not as severe is because ICI sales are related to asset sale with cash flow. When purchasing an asset, the purchaser is considering it as a longer-term investment for personal use or revenue generation and it will take time to recoup the cost. Therefore, when the pandemic hit, businesses in specific sectors were suffering severely leading to a decline in 2020. Now, Vancouver is lacking in industrial assets.
Asset sales are evaluated based on its revenue generating capacity with an exception to some assets, which reside on land with redevelopment potential. The majority of the ICI transaction occurred in Abbotsford and Langley netted a total of 167.5 million dollars. Vancouver takes third place with $53.6 million dollars.
Here are the top 10 commercial transactions of 2020 based on transaction value: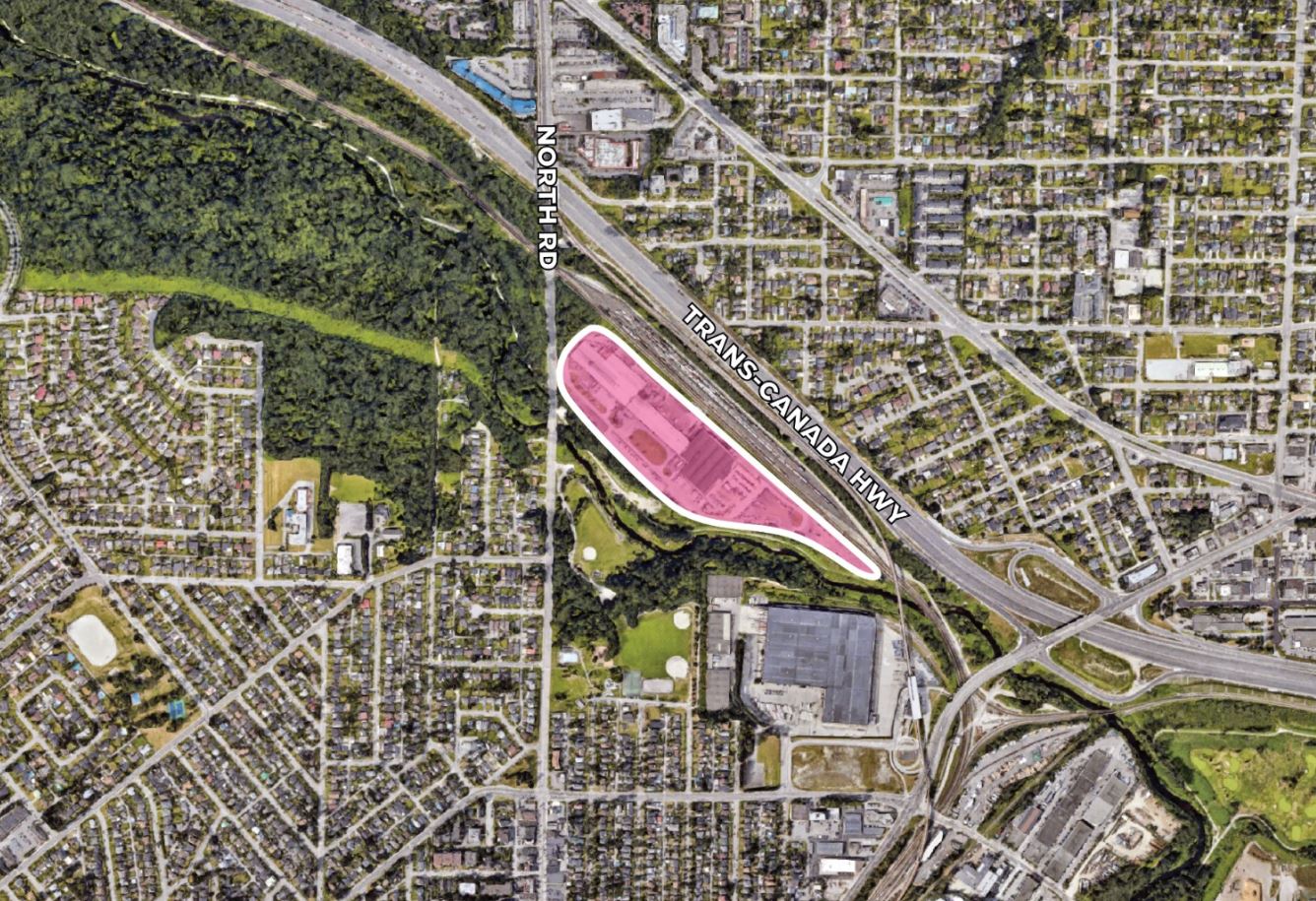 No1. 225 North Road, Coquitlam
Land use: Infrastructure
Price: $82,500,000
Lot Size: 1,166,014 Sq.ft
Price/land foot: $71
Existing Improvement: industrial building
Vendor: Alco Investment Company, https://www.alcoinvestment.com/
Purchaser: Translink, https://www.translink.ca/
Translink purchased the 1,166,014 sq.ft of land from a private investor. The site is located south of the Trans Canada Highway at North Road. Given the size of the land, Translink could have purchased it for storage or to use as a maintenance hub for public transits.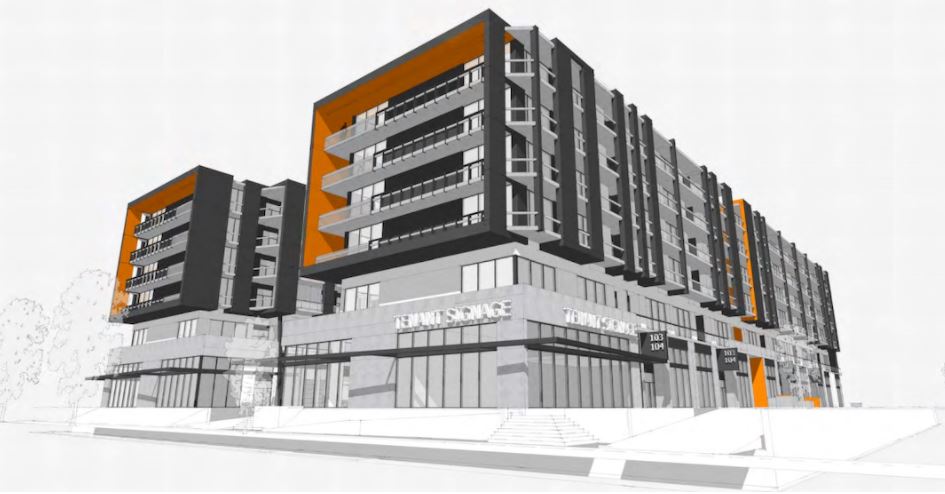 No2. 8188-8232 Manitoba Street, Vancouver
Land use: Industrial
Price: $59,999,999
Lot Size: 215,883 Sq.ft
Price/land foot: $278
Price/ Buildable Sq.ft: $?
Existing Improvement: Two-storeys Industrial building
Vendor: Sen. Western Wholesale Lumber Ltd, http://senwestern.com/
Purchaser: Wesbild Holdings, https://wesbild.com/
The industrial site has a development application (2020-00220) to redevelop the two-storey industrial building into two six-storey buildings for industrial use on the first floor through fourth floor and office use for the fifth and sixth floors. The proposal also includes 359 underground parking spaces, 80 surface parking stalls, and 89 bicycle spaces. The industrial site is at the SW Marine Drive industrial district. Wesbild holdings purchased it to redevelop the existing site for redevelopment.
Wesbild began its legacy in 1981. Their development portfolio is diverse ranging from residential, commercial, recreational, and industrial. They are also Coquitlam's biggest land-holder.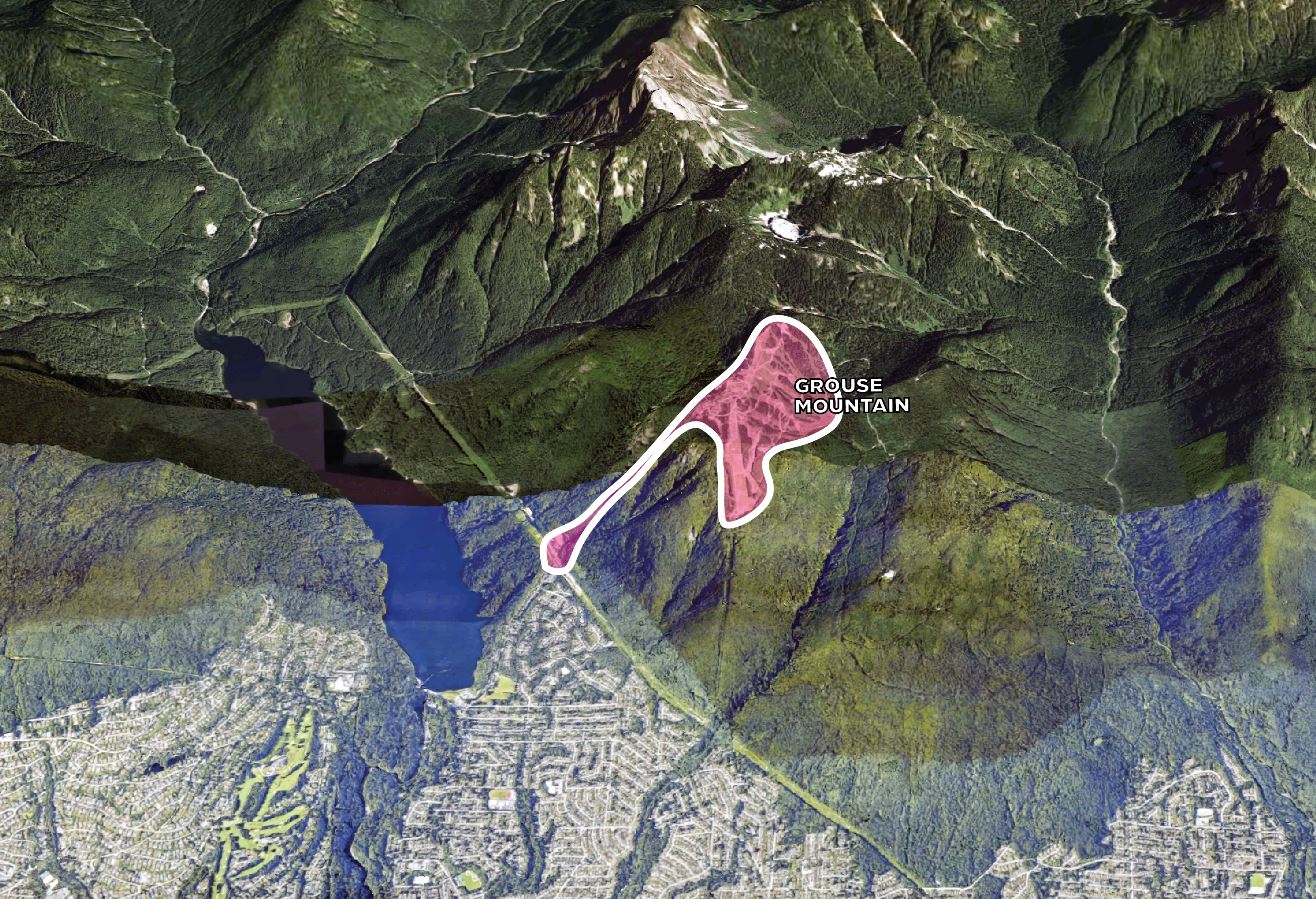 No3. 6400 Nancy Greene Way (Grouse Mountain)
Land use: Recreation
Price: $58,550,758
Lot Size: 52,526,825 Sq.ft
Price/land foot: (N/A)
Existing Improvement: Recreational Resort
Vendor: GM Resorts Limited Partnership
Purchaser: Northland at Grouse Property, https://northland.ca/
The transaction information reflects the land portion only and does not include the business sale price. The site is an outdoor tourist recreational facility including but not limited to, ski-resort, terrain park, hiking and other. There is also no redevelopment expected at the time. The Galgardi family's purchase of Grouse Mountain from a Chinese investment firm had made headlines but the sale price was never disclosed. The Gaglardi family owns over 55 hotels (Sandman, Sutton Place, BC Ski Resorts) and 170+ restaurants globally. They are also one of the richest families in Canada.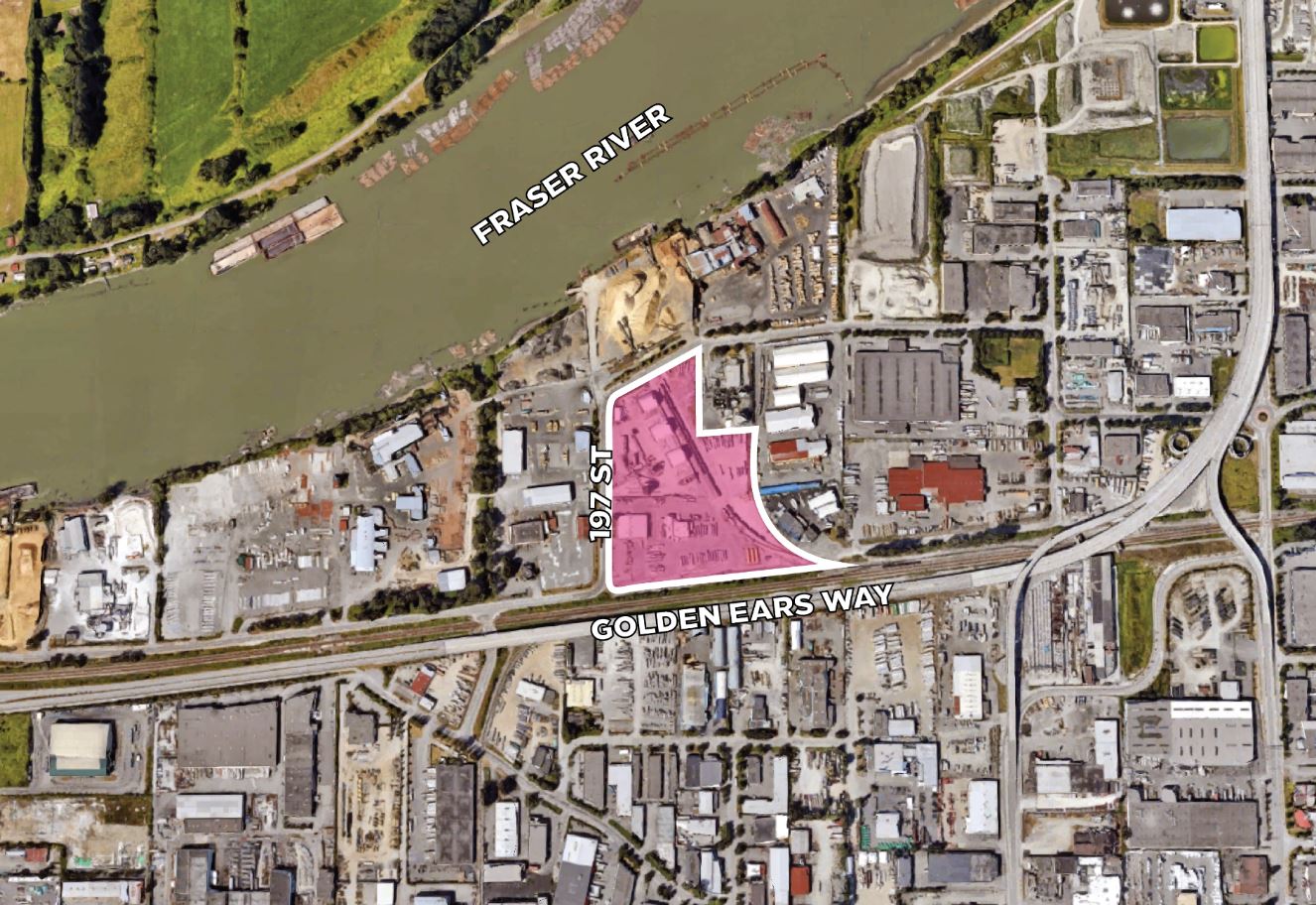 No4. 9930 197th Street, Langley
Land use: Industrial
Price: $40,184,000
Lot Size: 633,362 Sq.ft
Price/land foot: $63
Existing Improvement: Industrial building with in-ground weight scale.
Vendor: Trimac Transportation Ltd, https://www.trimac.com/
Purchaser: Hall Constructors Corporation, https://www.bdhall.ca/
The existing improvement is a truck service location. Prior to the sale, it was occupied by National Truck Services and Trimac Company. Lafarge Canada, a national concrete plant, was leasing the excess yard space. Hall Constructors likely purchased the land for construction material and machinery storage. Existing improvements provide infrastructure for mechanical maintenance and potential collaboration with Lafarge Canada.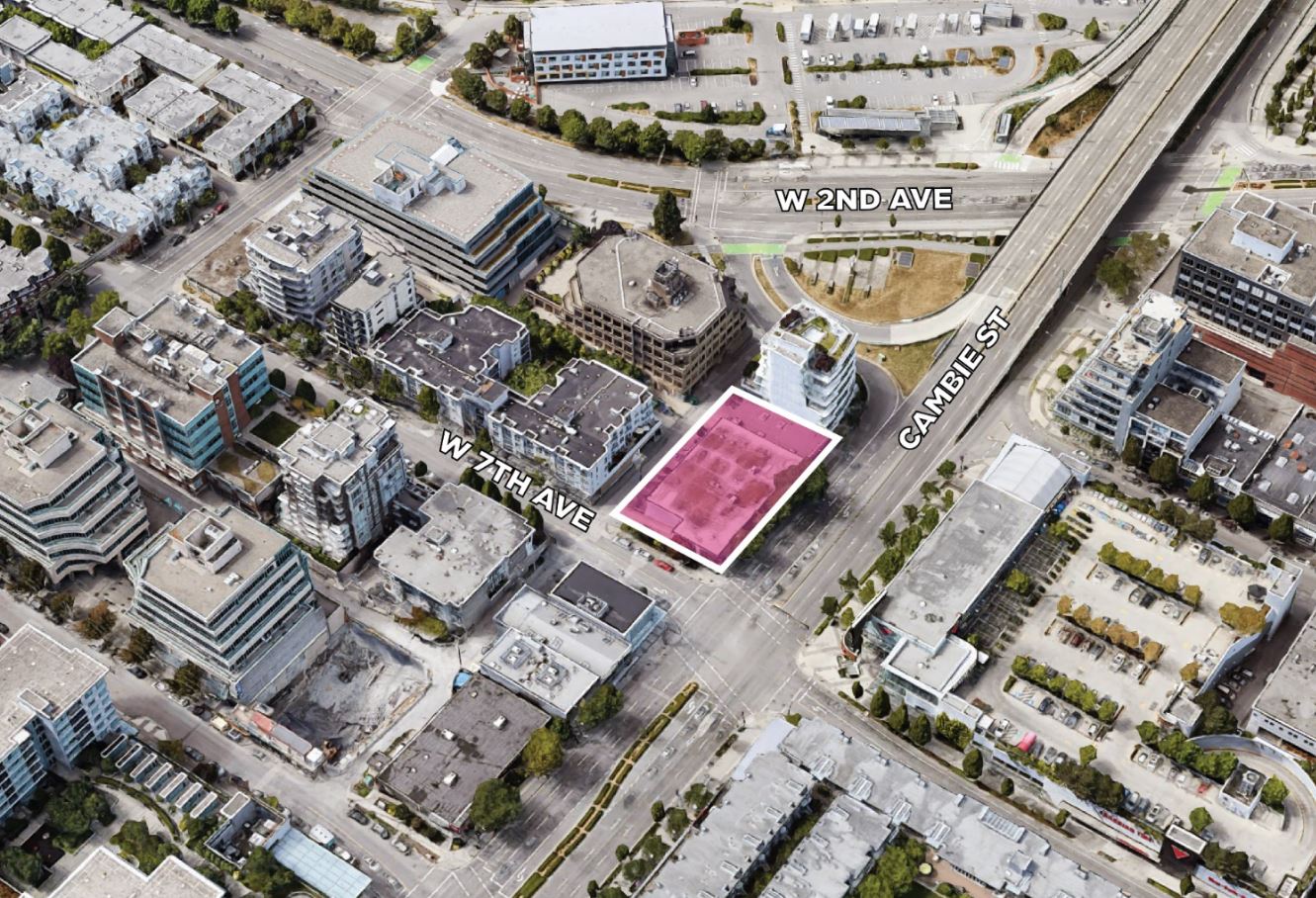 No5. 2219-2285 Cambie Street, Vancouver
Land use: Retail/Office
Price: $32,036,541
Lot Size: 15,769 Sq.ft
Price/land foot: $2,032
Existing Improvement: Retail Store
Vendor: Private Investor
Purchaser: Nicola Wealth Real Estate, https://realestate.nicolawealth.com/
The site is currently occupied by Robinson Lighting and Bath Center. It is a prime retail location on Cambie Street with high pedestrian and vehicle traffic. Businesses will get additional exposure from surrounding businesses. It is also suitable for office and retail redevelopment based on nearby zoning.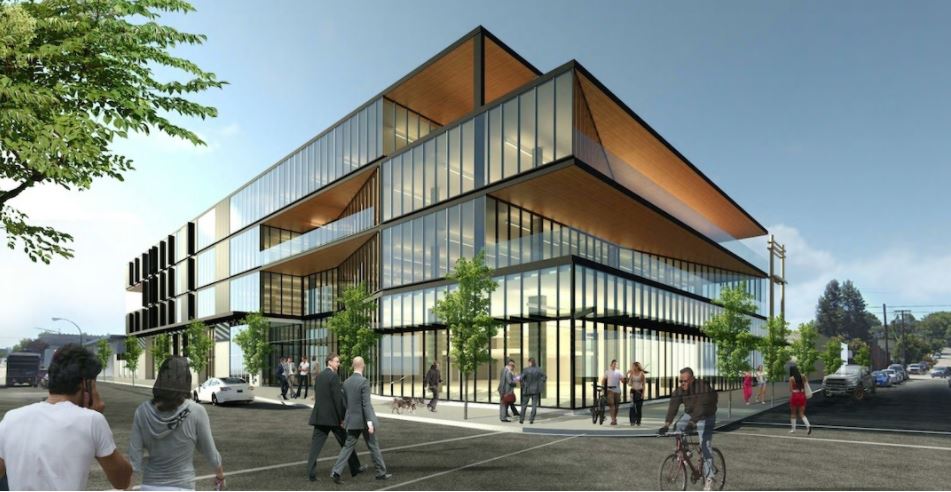 No6. 150-170 West 4th Avenue & 2004 Columbia Street, Vancouver
Land use: industrial/office
Price: $32,000,000
Lot Size: 36,242 Sq.ft
Price/land foot: $883
Existing Improvement: industrial building, and empty parking lot.
Vendor: Private Investor
Purchaser: Dayhu Group of Companies, https://dayhu.com/
The three parcels were purchased for redevelopment. A revised development application was submitted for 130, 150 & 170 West 4th Avenue and 2004 Columbia Street. The applicant proposed a 4-storey mixed-use development with industrial space on the first floor, office space on the second and fourth floors and two level below grade parking garage. The addition of 2004 Columbia increased the total floor area to 127,520 sq.ft, based on a FAR of 3.00. The existing building is dated and could be really expensive to maintain. It is the perfect opportunity to redevelop with a higher density incorporating the empty parking lot of wasted space in the valuable Mount Pleasant neighbourhood.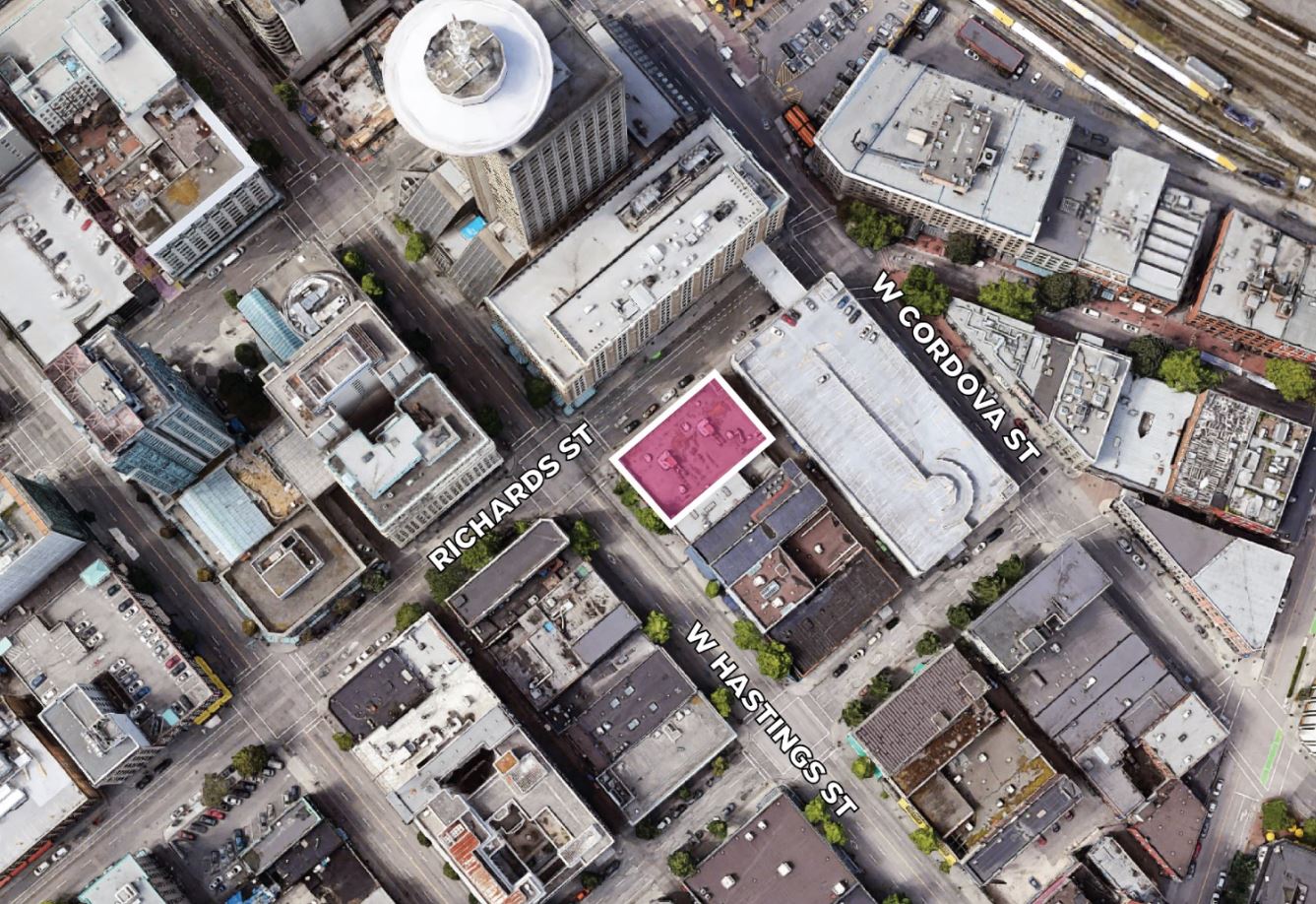 No7. 473-475 West Hasting Street & 398 Richards Street, Vancouver
Land use: Hotel, possible retail with office in the future
Price: $31,250,000
Lot Size: 9,365 Sq.ft
Price/land foot: $3,337
Existing Improvement: Two Storey building with retail and office space
Vendor: Private Investor
Purchaser: Private Investor
The site located beside Gastown, Simon Fraser University Downtown Campus, and Harbour Center will be highly desirable for development projects of different purposes. According to Victory Square District within the Downtown Eastside Community Plan, it is designated for new residential or mixed-use development. There is no development application submitted for the time being. Additionally location wise, it would be beneficial to see institutional, recreational or a hotel to be considered as potential options. The location is too good to be used for residential housing with retail at ground. Hotels or attractions will further complement nearby businesses and support tourism. Post secondary campus will drive more traffic and help develop collaborative work with SFU, VFC, BCIT and other institutions in downtown. Social services or additional office spaces can also be viable options.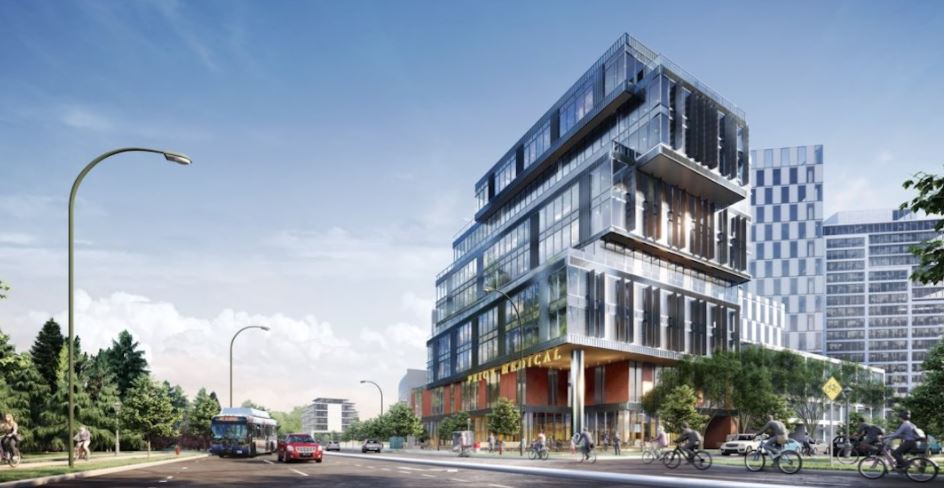 No8. 222 Prior Street, Vancouver
Land use: Office
Price: $25,000,000
Lot Size: 20,430 Sq.ft
Price/land foot: $1,224
Existing Improvement: Vacant land
Vendor: Private Investor
Purchaser: Keltic Canada Development, https://www.kelticdevelopment.com/
A rezoning application had been submitted by Keltic Canada to redevelop the site to build an official medical office tower. What made the site unique is that it is located directly beside future St. Paul's hospital. The current zoning allows a height up to 150 ft and total floor area of 102,00 sq.ft with an FSR of 5.00. This allows specialized doctors to have their office near a general hospital. This can be mutually beneficial for each other at times of need in terms of personnel and equipment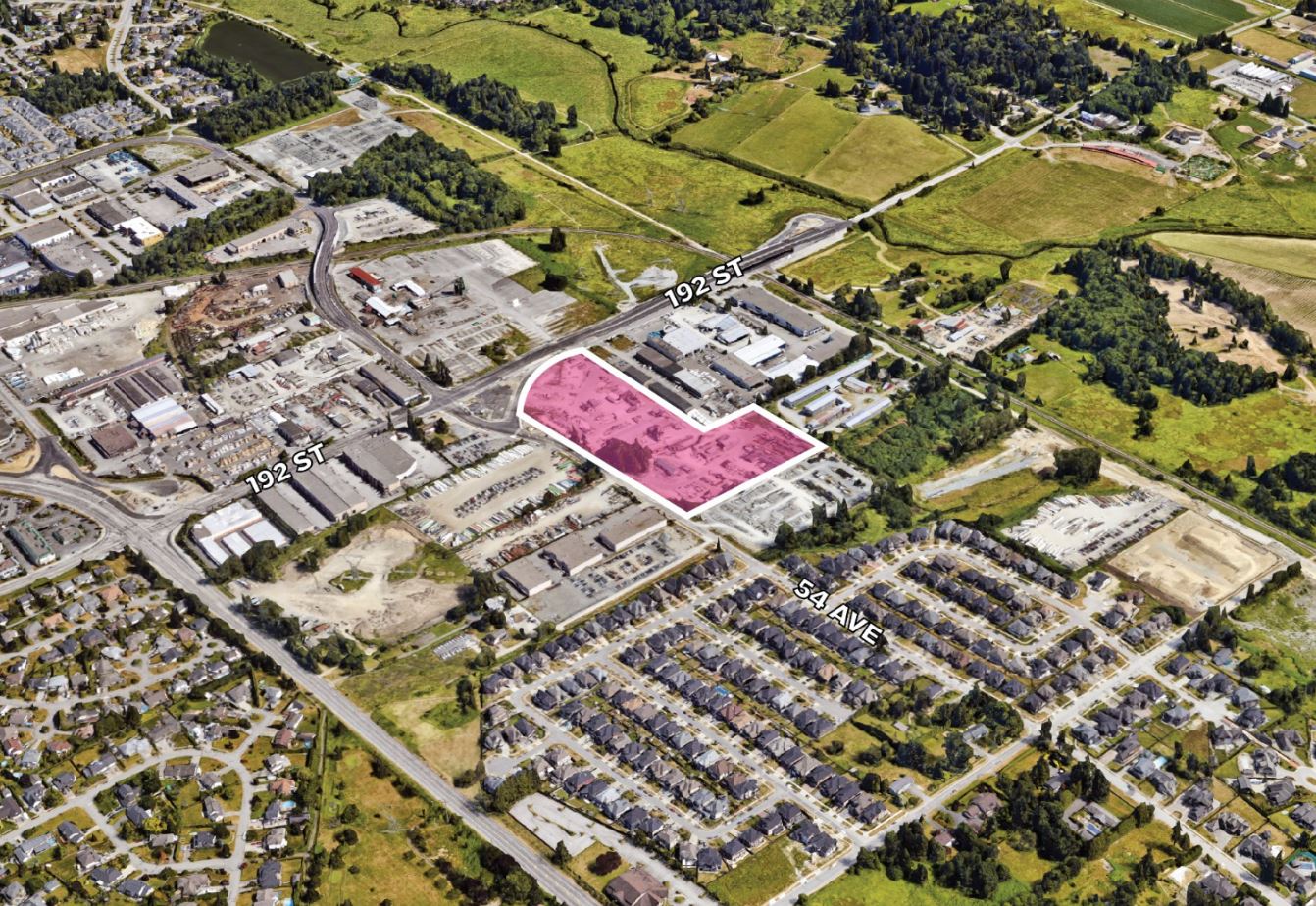 No9. 5353 192nd Street, Surrey
Land use: Industrial
Price: $23,000,000
Lot Size: 477,853 Sq.ft
Price/land foot: $48
Existing Improvement: Storage Space
Vendor: Private Investor
Purchaser: Cedar Coast, https://cedarcoast.com/
The site is currently being occupied by AE Concrete as a storage and shipping hub for construction material. Its site is intended for warehouse, industrial storage, manufacturing, wholesale trade, and equipment repair with an FSR of 1.00. Cedar Coast is a real estate developer and could be planning to redevelop the site for another client. However, no further detail is currently available.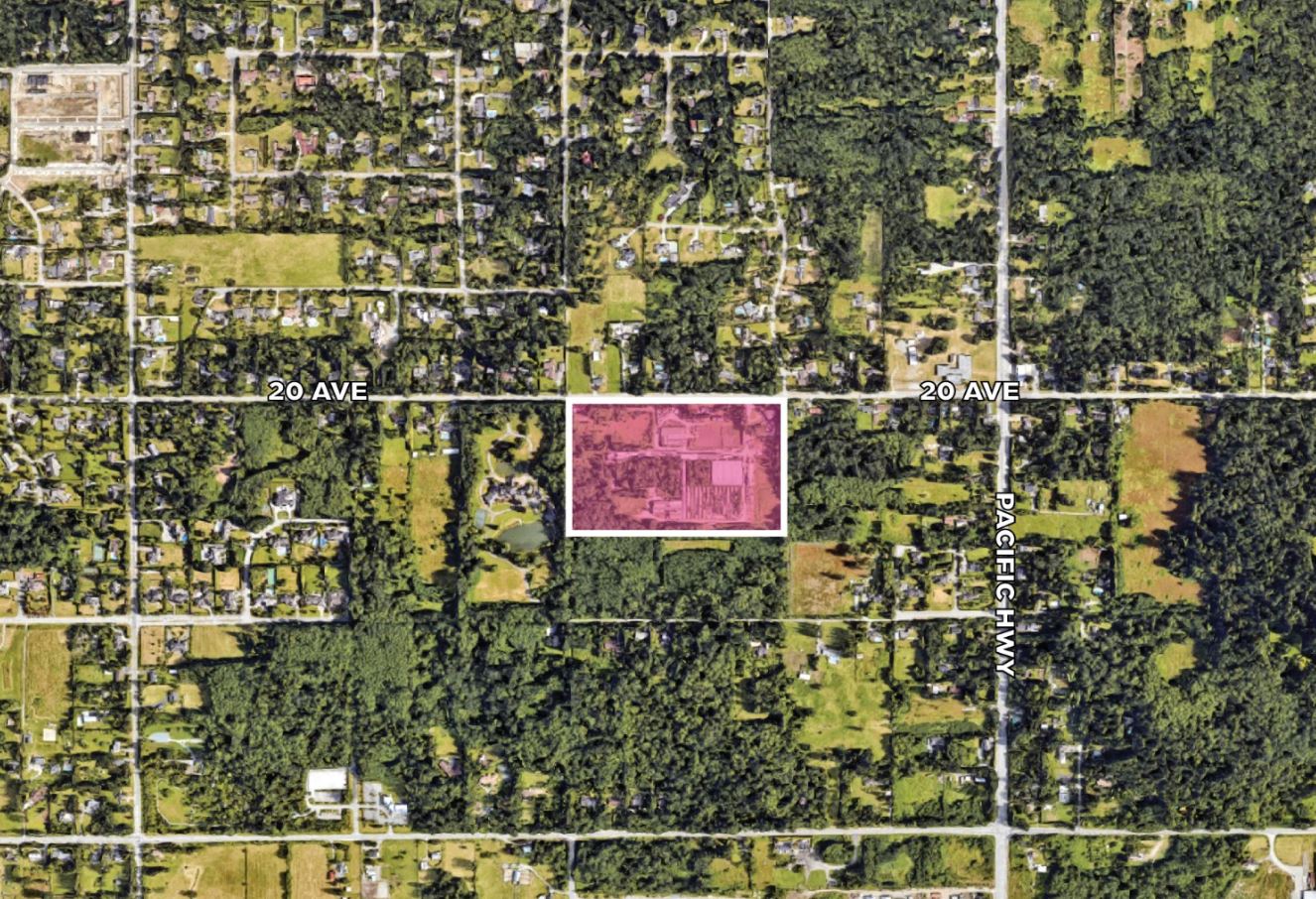 No10. 17390 20th Avenue, Surrey
Land use: Institutional
Price: $18,789,261
Lot Size: 454,679 Sq.ft
Price/land foot: $41
Existing Improvement: Single Detached Home
Vendor: Private Investor
Purchaser: School District No.36 Surrey
The school district has purchased the urban reserved land in the Surrey/White Rock area. No redevelopment application has been submitted at the moment, but it is very likely that it will be a secondary school in the works. The location is surrounded by 3 different elementary schools with no secondary school in close proximity. It would be inconvenient for the community to take their kids to farther schools.
The total top 10 transaction price amounts to $425 million dollars this year compared to last year's $347 million dollars which is a growth of 22%. This is not a good indicator of the market trend because we're still specifically looking at the biggest deals of 2020. The total transaction price for all ICI deals still experienced a decline. Nonetheless, the deals this year are indeed larger compared to last year. The Translink deal and Grouse Mountain were exceptionally high. Another interesting point we noticed was the majority of the deals this year occurred in Vancouver. In 2019, the majority were in Surrey and Port Coquitlam. When it comes to ICI industrial and commercial, we should think about the function of each municipality and the geographical location involved. Vancouver deals tend to have imminent development potential while other deals are for long holding purposes.