Community
Economy
Vancouver
May 19, 2021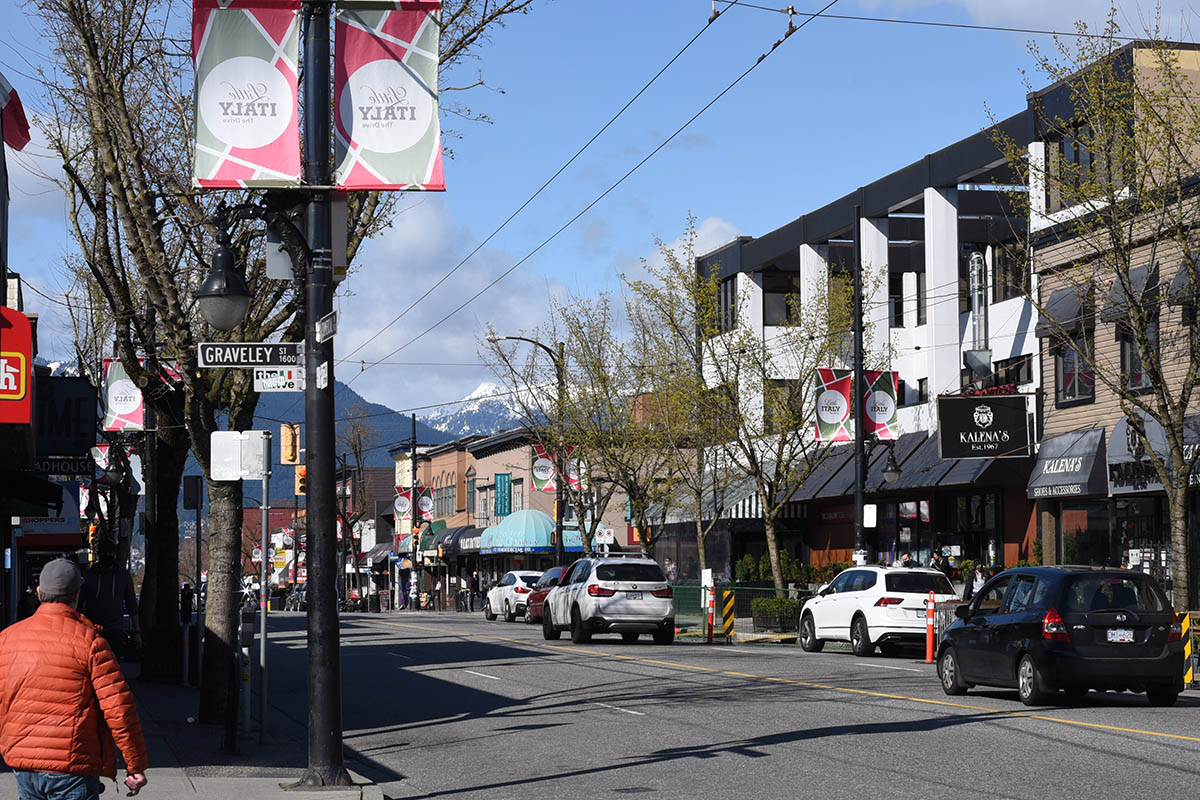 A motion was bought forward to the council recently to reduce the number of vehicle travels lanes on Commercial Drive south of East 1st avenue and improve on pedestrian sidewalk. Commercial Drive from Venables to Broadway is known for its authentic and unique character. Today, the Drive serves as a high street for the Grandview-Woodland neighbourhood and a commercial destination for the region.
The key design principal for Grandview-Woodland Neighbourhood Plan is to preserve the core values and eclectic nature of The Drive. To improve and expand on public spaces creating an environment for social and cultural amenities. The result is the key design principal listed below.
Providing direct and convenient access to shops and services for all modes of transportation;
Safety and comfort for all modes, with a focus on people walking and cycling;
Carefully considering impacts to transit, general traffic, nearby streets, parking, services and deliveries, pick-ups and drop-offs, and viability of local businesses;
Considering flexible design approaches that facilitate special events; and
Exploring opportunities to integrate sustainable rainwater management techniques.
Vancouver's focus in urbanism and post-pandemic recover sees the importance in strengthening neighbourhood engagement and "making streets for people". By making the neighbourhood accessible by foot will reduce the amount of vehicle in the road and helps local business grow.
The result is the Pedestrian First Commercial High Street supported by the Commercial Drive BIA. The purpose is to create a "Slow Street" and not promote The Drive as a traffic connector. Enhancement on the sidewalk will accommodate more pedestrian and helps seniors and those who are mobility challenged more accessible. A stop and shop model for all travel methods to enhance local traffic. Additional lighting, street furniture and other public friendly items will be added. The south portion has one additional lane compared to the north; additional space will be allocated for more parking space.
The changes are not without hurdles. The Drive narrows north of East 1st avenue reducing the amount of space available for improvement. Transportation department may demand 5 lanes for turning. The drive is one of three most popular bus route by removing the additional lane might cause congestion and defeats the purposes of helping senior accessibility.
It is an interesting concept that requires careful planning and execution.