March 30, 2019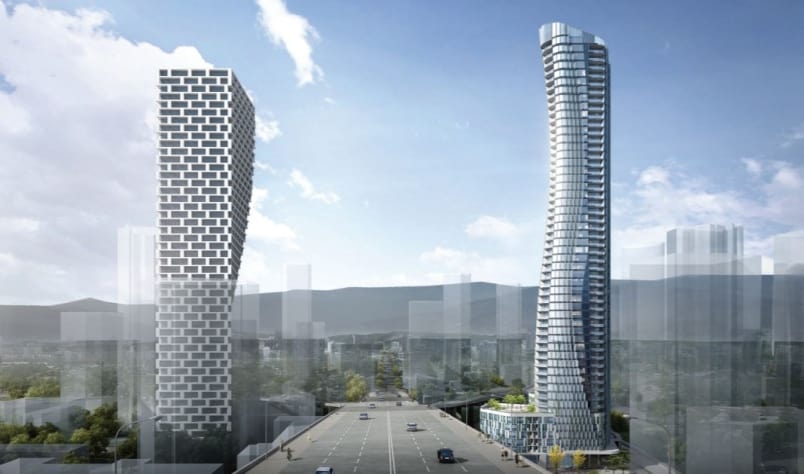 Pinnacle International's rezoning application for 601 Beach Crescent has passed the Urban Development Panel. The 54-storey mixed-use building is the second Granville Gateway Tower guarding the entrance to Downtown Vancouver via Granville Bridge forming an arch in conjunction with Vancouver House Gateway Tower (1400 Howe Street).
The development planned for 303 market residential units, 152 social housing units and 22,543 sqft of commercial space at grade. A total of 442 underground parking and 970 bicycles spaces. Not only does the development create new housing supply, but it is also significant architecturally wise as it rivals the Vancouver House development. The 52-storey Vancouver House development based on a triangular shape and honeycomb look is an architectural achievement and sets a statement one of the Granville Bridge Gateway Tower.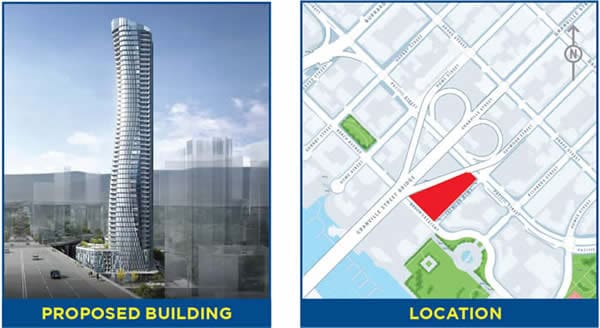 601 Beach Crescent's panel meeting was complex and informative. The panelists were considering every aspect of the development from structural integrity to the surrounding environment. Concerns rose regarding the impact on May & Lorne Brown Park and the building's amenity area. Retail experience on Rolston Street needs improvement with better landscape treatment and vehicle entrance. Neighbouring visibility and usability of the amenity space can be improved by increasing the building height. Another concern was the distance between Vancouver House.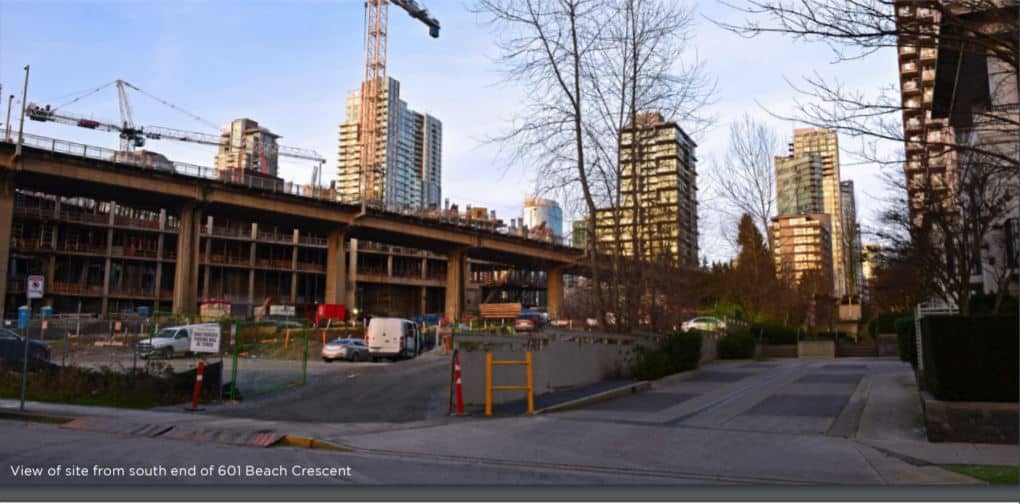 It is a major milestone to past the Urban Development Panel. There are concerns regarding its height, impact on surrounding development and existing infrastructure, and design. The UDP did come to the conclusion that a higher building height will overcome most of the problem. The large quantity of social housing provides more opportunity for residences who need to live in downtown.
The Two Gateway Tower will add a total of 830 units to the market with Vancouver House aiming for a 2019 completion. We're excited to see the two Gateway Tower side by side bringing a new buzz to the City.
Reference