Business
Community
Real Estate
July 21, 2021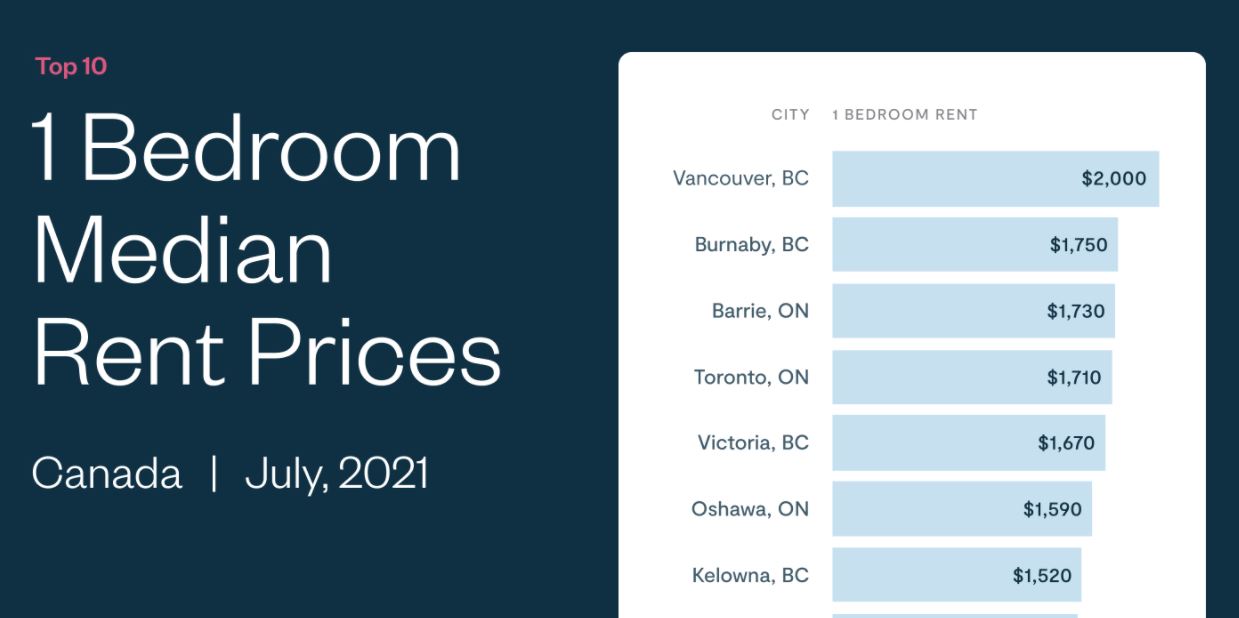 The rental market in Canada continues to recover as restriction being lifted and vaccination rate increases. Canada is opening the country by September, and we expect to the rent continue to climb in the upcoming month.
When travel is permitted, workers are allowed into the country, and students returning to in-class lecture, there will be a surge in demand for housing within the country. The strict quarantine policy forcing people to secure housing in a really short period of time and with a possibility of cancellation if policy changes. This allows landlord to list at a much higher price due to risk from uncertainty and competition in the market.
According to Zumper, a rental market data collection agency, 16 cities is experiencing an upward trend for June 2021. Vancouver continues to be the most expensive market to rent followed by Burnaby BC, Barrie ON, Toronto ON, and Victoria BC.