Economy
Policy
Port Moody
Redevelopment
November 4, 2020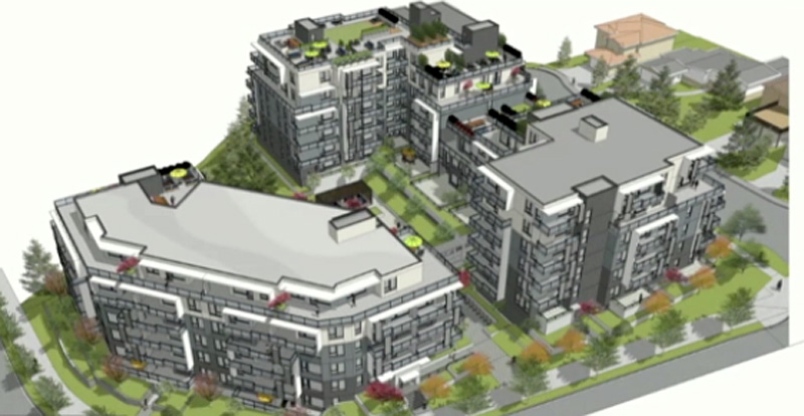 Bold Properties is collaborating with BC Housing to build more affordable housing in Port Moody.  The project proposed a 163-units condo development and 118-units will be more affordable for middle-class buyer. We noticed plenty of affordable housing construction in Vancouver, Coquitlam, and Burnaby, where housing prices are the highest in Greater Vancouver Area. We definitely need more affordable housing supplies in the nearby cities for those who needs additional help to home ownership.
The City of Port Moody refuted the third reading of zoning bylaw and official community plan amendments means the project will have to go through another public hearing process. The project was rejected once last December, but after announcing its collaboration with BC Housing it was approved in June 2020. The discussion revolved around did the developer do enough in its contribution to help affordability.
Bold property was sent back to the drawing board because BC Housing Affordable Home Ownership Program has been put on hold. It had more urgent housing issues to deal with due to COVID-19. As a result, the planned 10% discount on units did not happen. Tommy He, Principal of Bold Property, is pitching an additional contribution of $300,000 dollars to the affordable housing reserve or implement a rent-to-own program for 15 units (approximately 10% of the total unit count) to compensate the lack of BC housing funding.
However, considering that Bold property's net contribution to any affordability project amounts to $1,000,000 dollars. The city felt the developer was not doing enough and would like to see more units to be included in the rent-to-own program. The program was popular because it the rent you pay for the first two years are put towards their down payment.
We know that COVID-19 impacted our lives in many ways. 8 months into the pandemic, the financial pressure on our governmental system is starting to take shape. All the tax rebates, deferred payments and other subsidies had to come out of somewhere. The provincial government had to cut program and funding and increase future taxes to keep the system running. Let's hope the pandemic comes to and end soon. If you are looking for affordable properties to purchase in Port Moody, you should reach out to Harmse & McCann. They have been helping homebuyers get their dream home in many multi-bid situations!