Community
Real Estate
Rental
July 30, 2019
Project Overview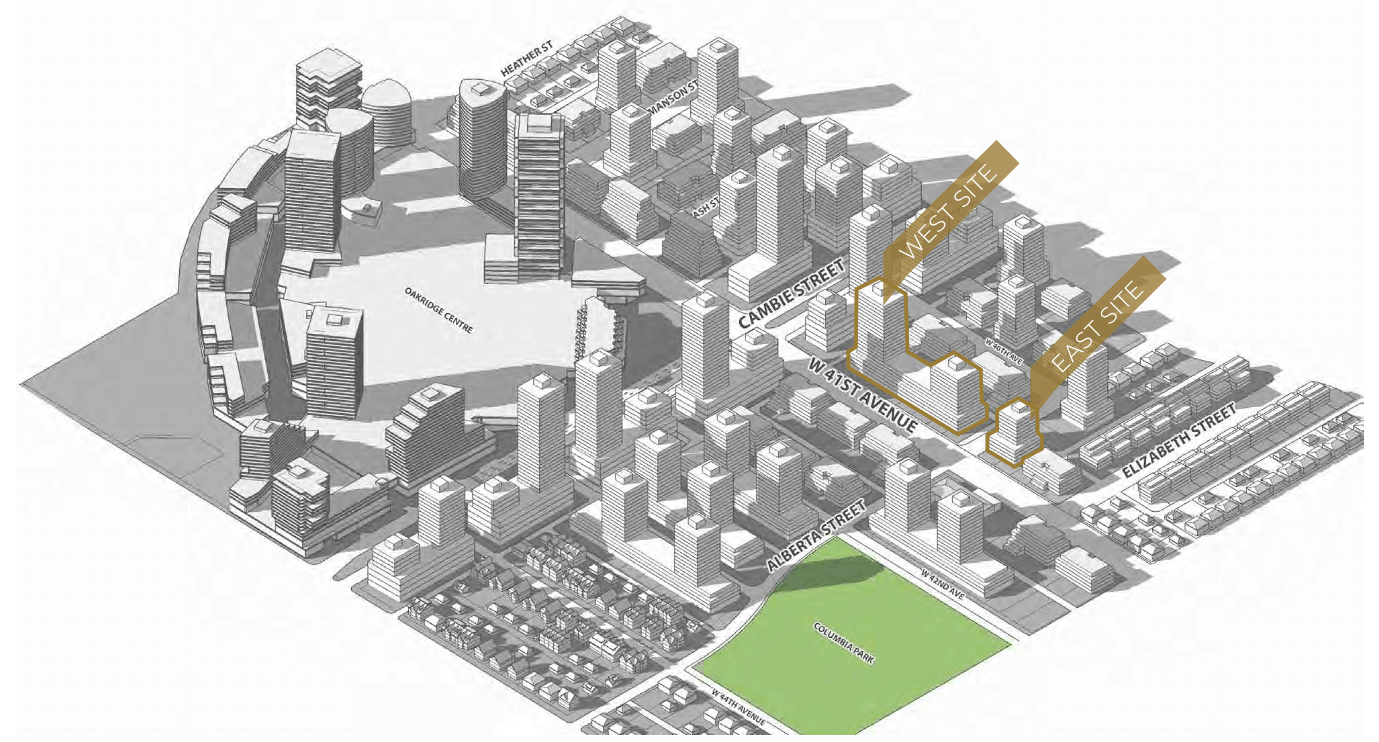 Coromandel Properties is bringing the largest Rental Development to the Cambie Corridor: The 100% rental with commercial space at grade redevelopment is in open house consultation stage comprised of Two Sites. The West Site is a full block, 357-475 West 41st Avenue. The East Site consists of 325-343 W 41st Avenue. In total, the development will create approximately 427 rental units. Both sites were assembled by Covalent Advisory Group. It is one of the prized sites at the heart of the Cambie Corridor Plan.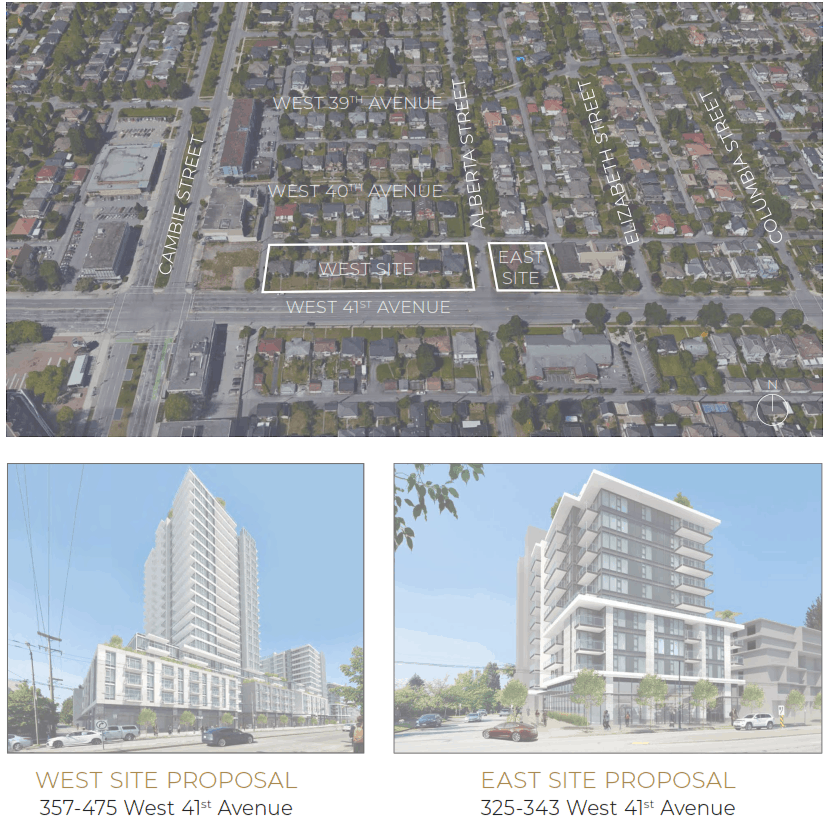 West Site
22-storey, 14-storey tower, and 6-storey podium with an FSR of 6.1
Total Floor Area 310,000 Sqft
344 rental units (153 one-bedroom and 122 two-bedroom units)
64 studio units
78-hotel unit potential
16,000 Sqft of retail and restaurant space
375 vehicle and 661 biking parking stalls
East Site
10-storey with an FSR of 5.3
Total Floor Area 68,000 Sqft
83 rental units (54 one-bedroom and 29-two bedroom)
43 vehicle and 161 bike parking stalls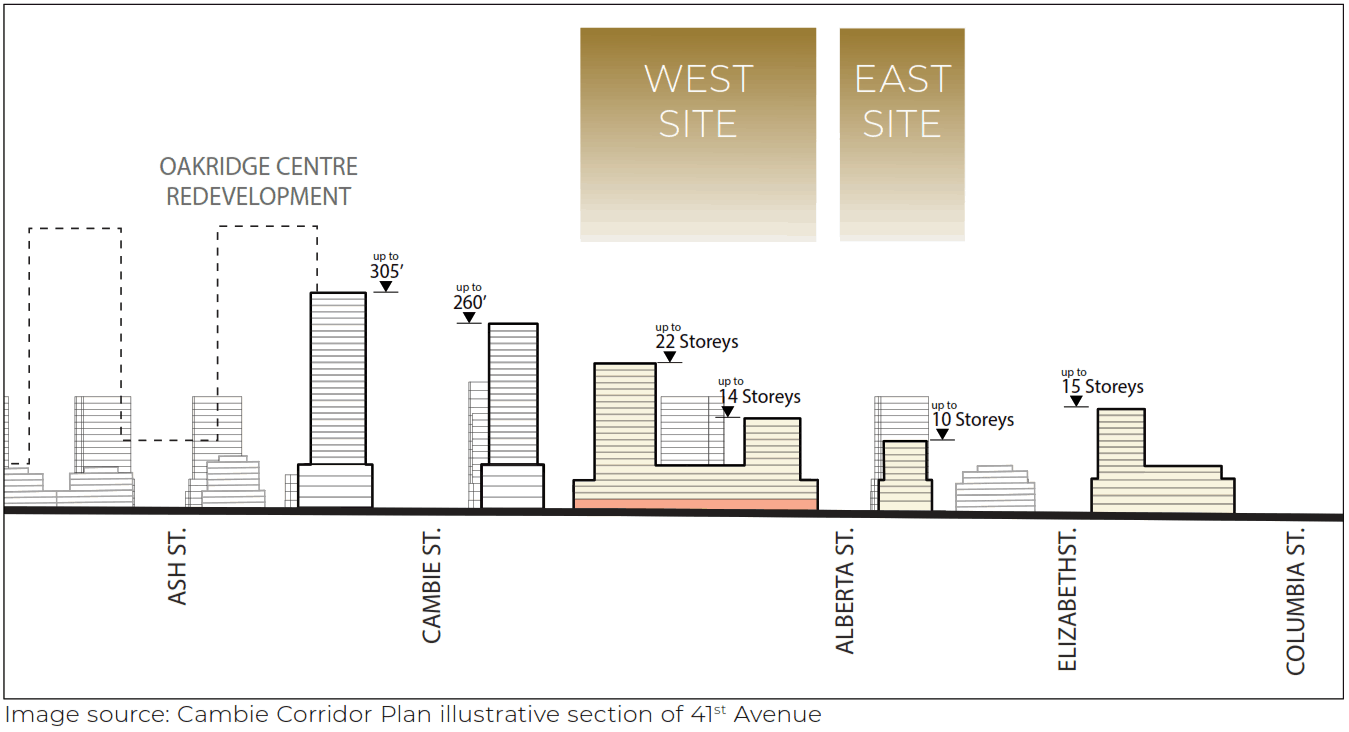 Potential change in density according to contemporary situation
According to the early stages of Cambie Corridor Plan, the site only allowed 6 storey mid-rise development. As the housing crisis persists, we see higher development potential along the arterial road. Homeowners continue to plead for a high density of their property as the city needs more housing supply to meet existing demand. The new planned allowed up to 22-storey if the developer meets certain conditions:
6-storey Commercial at grade (West Site)/choice of use at grade (East Site)
Above 4 storeys, upper floors are stepped back from 41st Avenue to be compatible with existing streetscape
Public realm feature requirement
Specific space and height requirement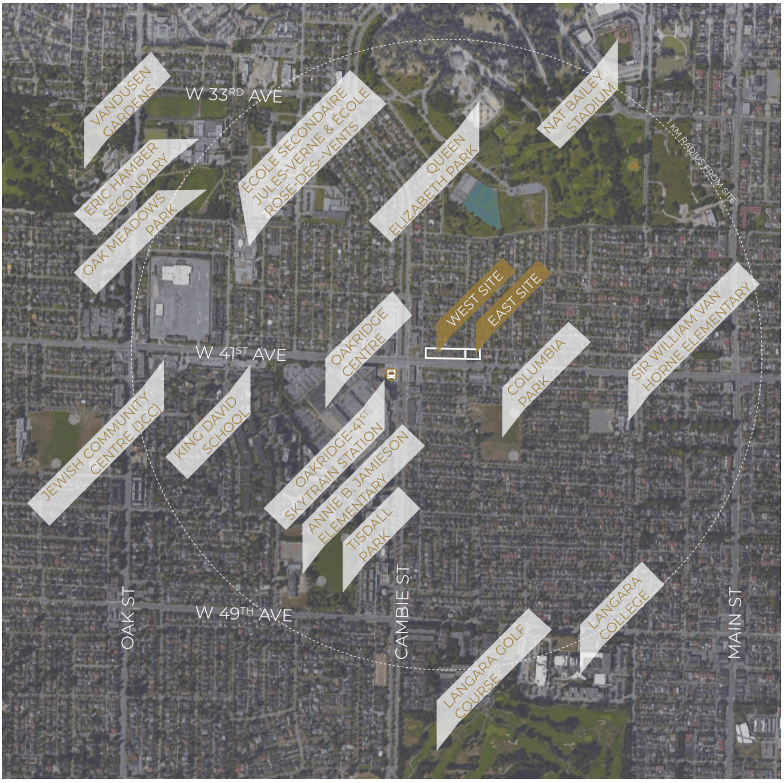 Oakridge Town Center has amenities planned to cope with the changing density. We're getting a new community center, library, and park. The additional bicycle lane and new B-Line will help with traffic. Covalent Advisory Group also acquired 495 W 41st for Coromandel Properties. We are excited to see what is planned for this exceptional redevelopment opportunity.