Business
Coronavirus
Real Estate
April 20, 2020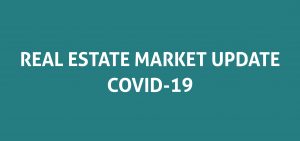 Social distancing, considered as vital to stop the rapid spread of COVID-19, is implemented in all levels of society. The British Columbia Real Estate Association (BCREA) is asking realtors to stop hosting open houses amid the COVID-19 with support from local real estate boards. Although such action is unenforceable by BCREA and to mandate requires higher level of authority, CEO of BCREA Darlene Hyde is asking realtor to take advantage of digital tools to conduct their open houses. Nonetheless, the market is still heavily impacted by COVID-19.
Vancouver's real estate market had a great start early march with 2,524 residential sales, 46.1% increase comparing to the same time last year and 17.4% increase comparing to last month. The data is from Real Estate Board of Greater Vancouver's monthly statistic. Early in the month, it was averaging 138 daily residential sale, as the COVID-19 pandemic pans out, there numbered declined to 93. It is still too early to understand what COVID-19 will do the real estate market because we're still in the early stages. The decline is expected as people are more concerned about virus rather than focusing on purchasing and selling their property.
It seems the impact on real estate is less severe in Vancouver comparing to other industries (ex: retail, restaurant, other service-related businesses). The sales number speaks, a large quantity of wealthy individual is residing in the city purchasing home in the time where other residence is struggling from job losses to business closure. There are many factors in play that is affecting the market right now. Firstly, it is also a good time to buy because interest rates are low. The effect of low interest doubles down stress test relaxation making purchasing a home much easier. Secondly, people are less willing to list in order to social distancing and will appraiser inspect the property during this time.
Bank of Canada has lowered interest rate to 0.25%, this is a good time to consider refinancing and those who is completing their house soon will get a good rate. It is difficult to have a clear view of demand and supply because it is blurred by social distancing. The good news is that on April 8th, infected rate peaked showing signs of decline. Let's look forward to what happen in the follow 1-2 month and hope the COVID-19 pandemic end soon so everyone can go back to their life.