rezoning application
Vancouver
November 24, 2020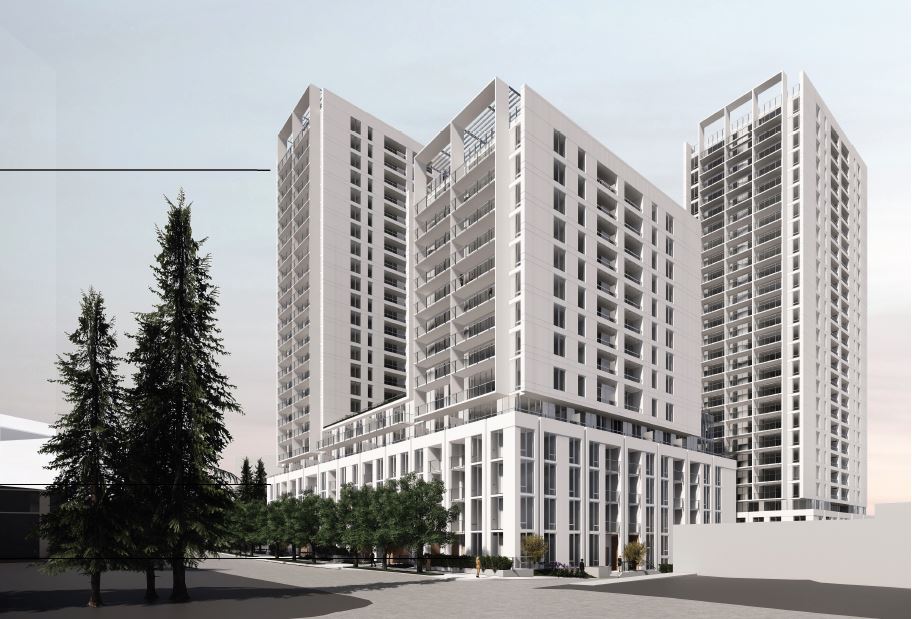 Intracorp has acquired 8560 Ash and 8495 Cambie Street and submitted a rezoning application to rezone the site from RT-2 (Multiple Dwelling) to CD-1 (Comprehensive Development). The proposal consists of three mixed-use towers at 15, 24, and 27 storeys located at Marine Gateway.
Marine Gateway is the one of the two major town center area in Marpole. Its been a while since Concord Pacific completed its W1 development to see another major development take place. According to the Marpole Community Plan, the area around Marine Gateway is designated for multi-family dwellings. Intracorp's application for the three tower exceeds building height beyond what is envisaged in the Marpole Community Plan and is being reviewed and acquiring permission for acceptance by the City.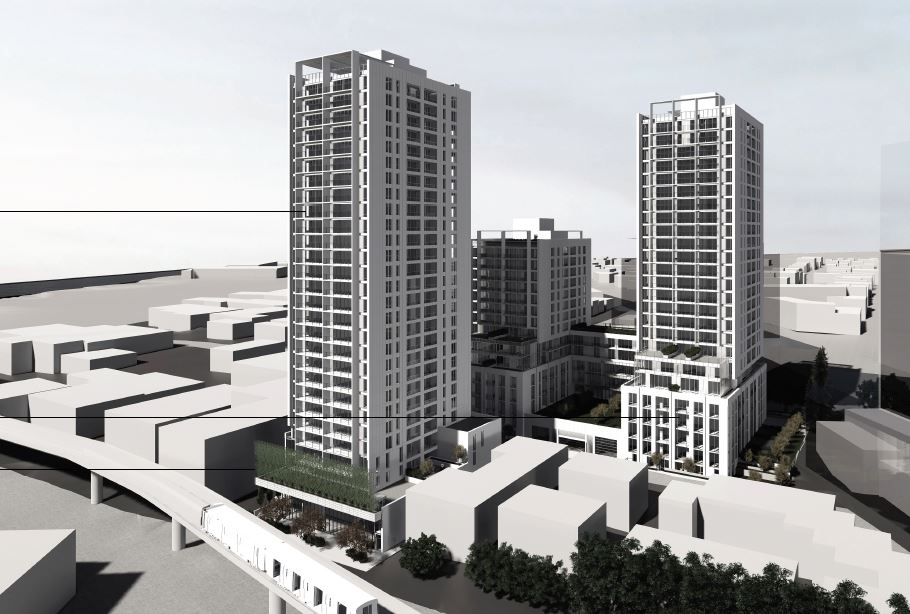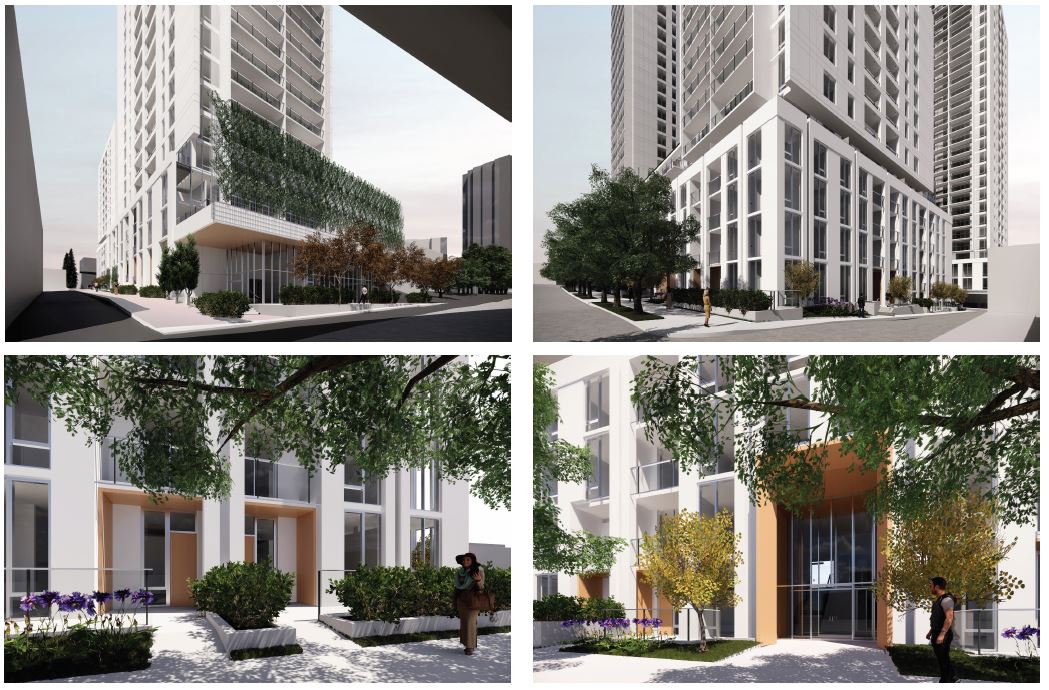 The project is divided into two sections (Ash Facing and Cambie Facing). The Ash facing 15 and 24 storey towers will share its commercial level at ground. The 27-storey tower will be located on another street fronting Cambie. A total of 125 non-market residential unit, and 457 market rental units. The development is dominantly market rentals units. It creates more competitions in a convenient and accessible location that is lacking housing supply.
Site Statistics:
1-for-1 replacement of the existing 54 Ashley Mar Housing Co-operative units;
71 additional non-market housing units;
457 secured market rental units;
1 commercial-retail unit;
a floor space ratio (FSR) of 7.54;
a gross floor area of 45,455 sq. m (489,270 sq. ft.);
a maximum building height of 81.5 m (267 ft.); and
309 underground parking spaces and 1,162 bicycle spaces.
spaces, 4 surface vehicles parking spaces, and 114 bicycle parking spaces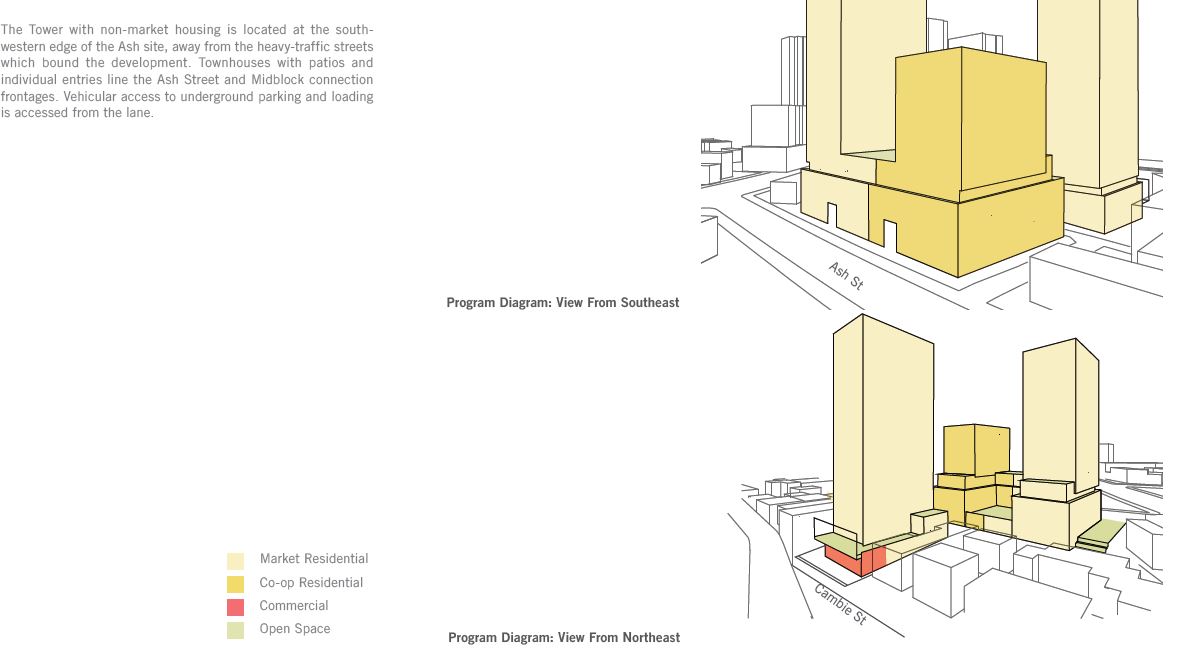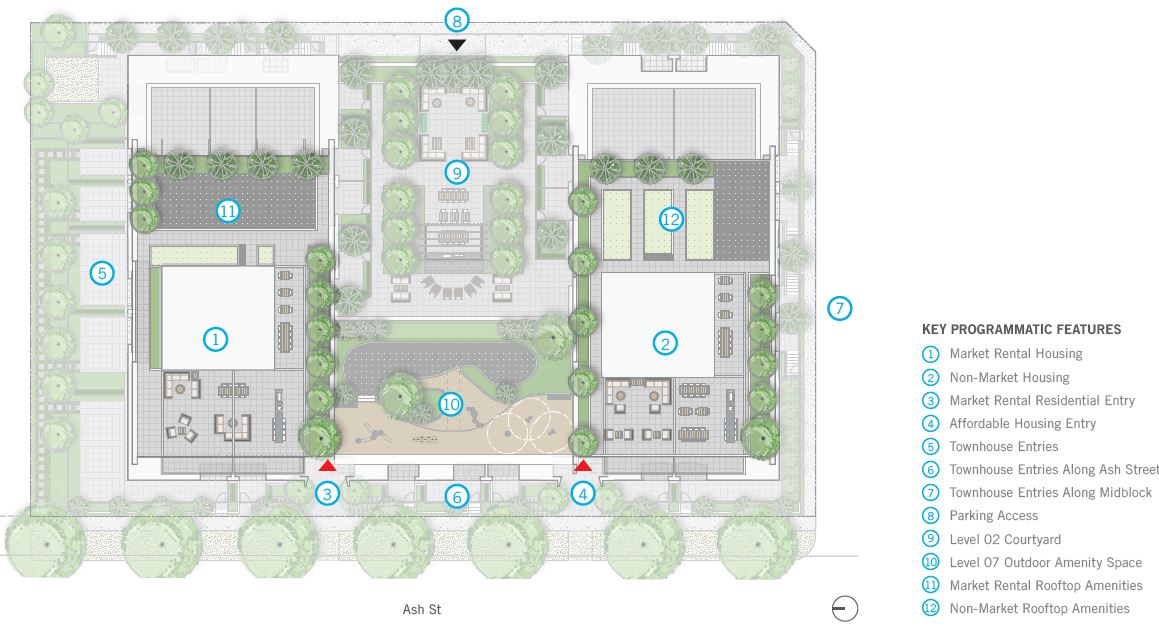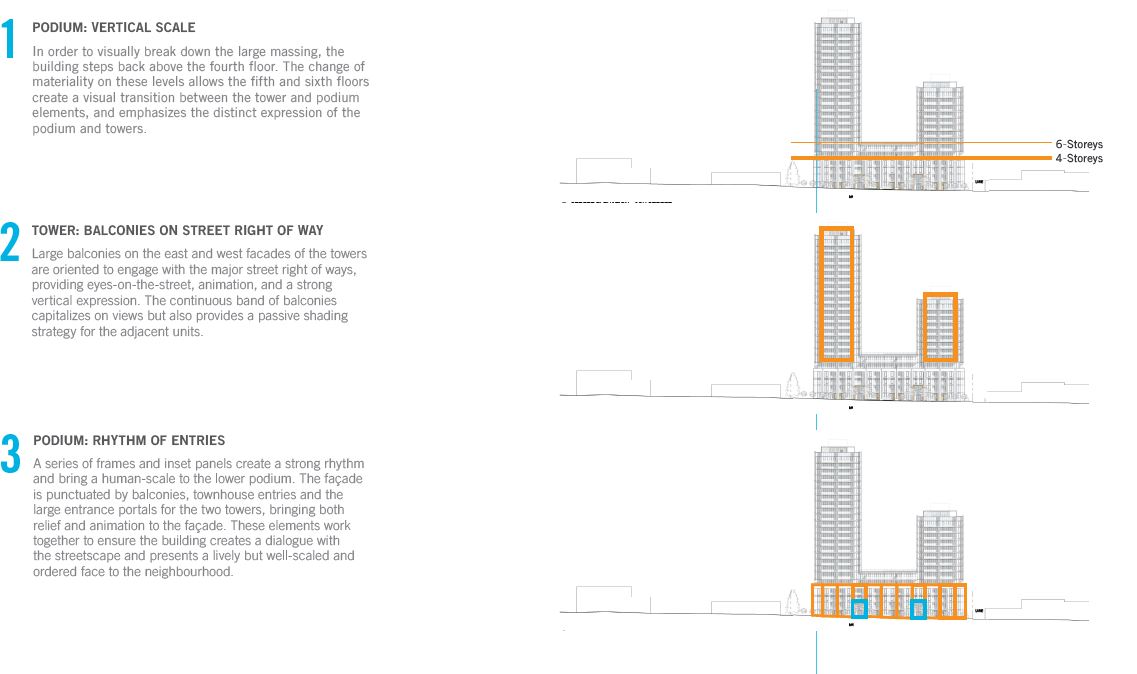 Information Acquired From: City of Vancouver
Developer/Architect: Intracorp