Coquitlam
rezoning application
October 28, 2020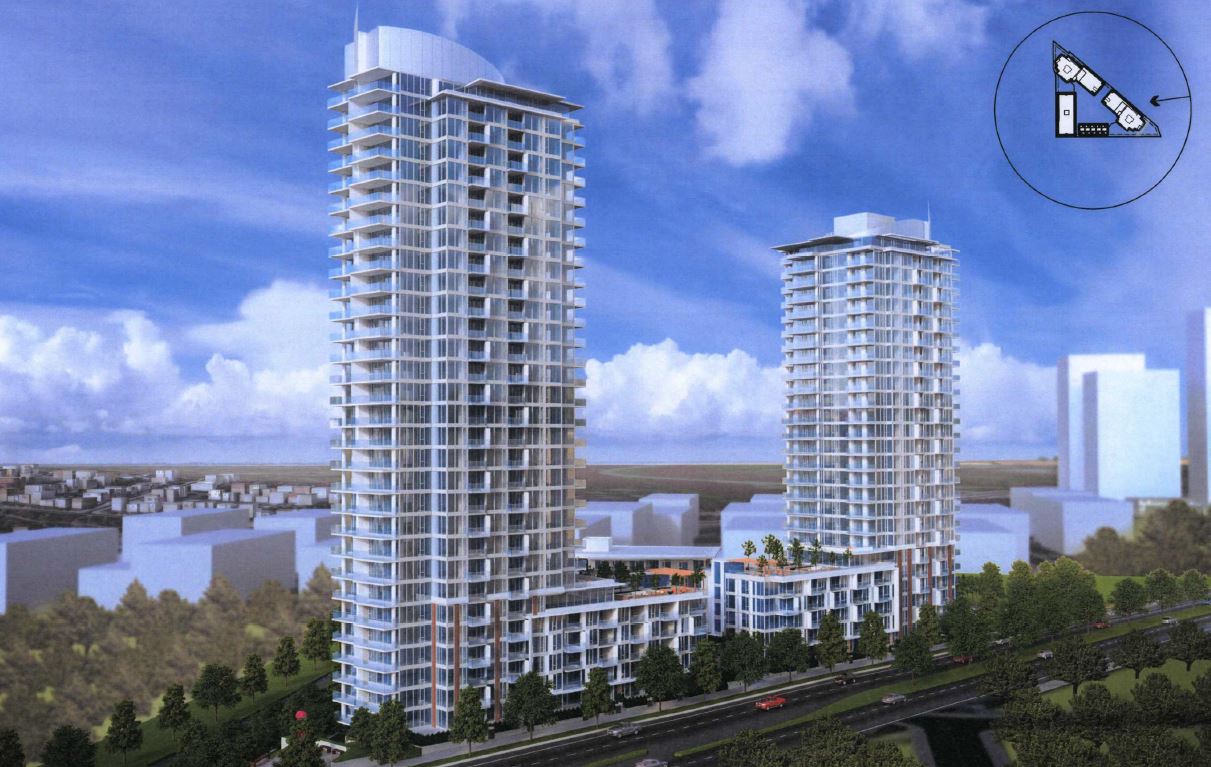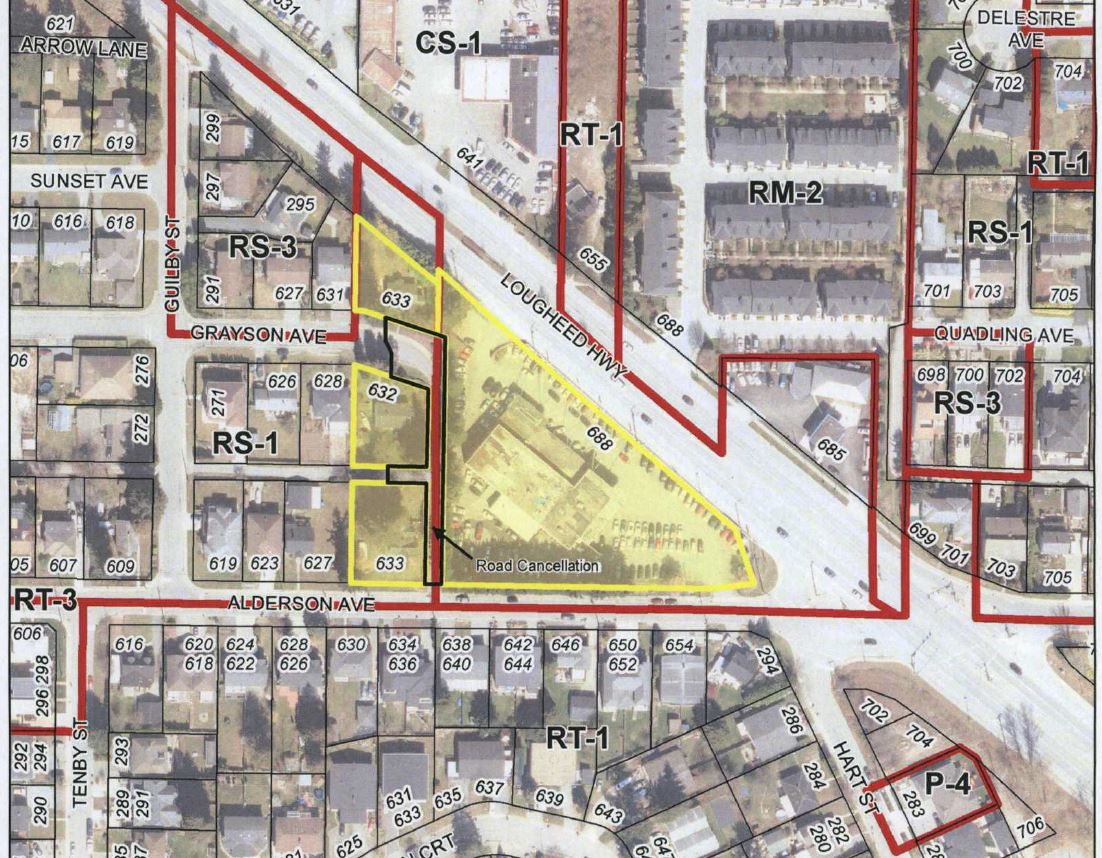 Sold Price: $27,000,000 (2017-10-24)
Buildable: $56
The City of Coquitlam receives an application for a major development under the Burquitlam Lougheed Neighbourhood Plan. To rezone the triangular shaped 120,226 sqft of land comprised of 688 Lougheed Highway, 632 and 633 Grayson Avenue, 633 Alderson Avenue, a Portion of Grayson Avenue and a Portion of Lane in Coquitlam for neighbourhood centre use. The listed lots will be rezoned to Comprehensive Development 16 (CD-16).
The proposal consists of two 25-29-storey residential tower (BLDG1 and 2), 6-storey apartment (BLDG 3) and 10 townhouse units (BLDG 4). A portion of the units in BLODG 1 and 2 are allocated for rental use. It will be constructed in three phases. A total of 573 residential units inclusive of 414 market condo and 159 rental units.
Phase 1: 29-storey tower and 4-storey stacked townhome
Phase 2: 25 storey towers with childcare space
Phase 3: 6-storey apartment.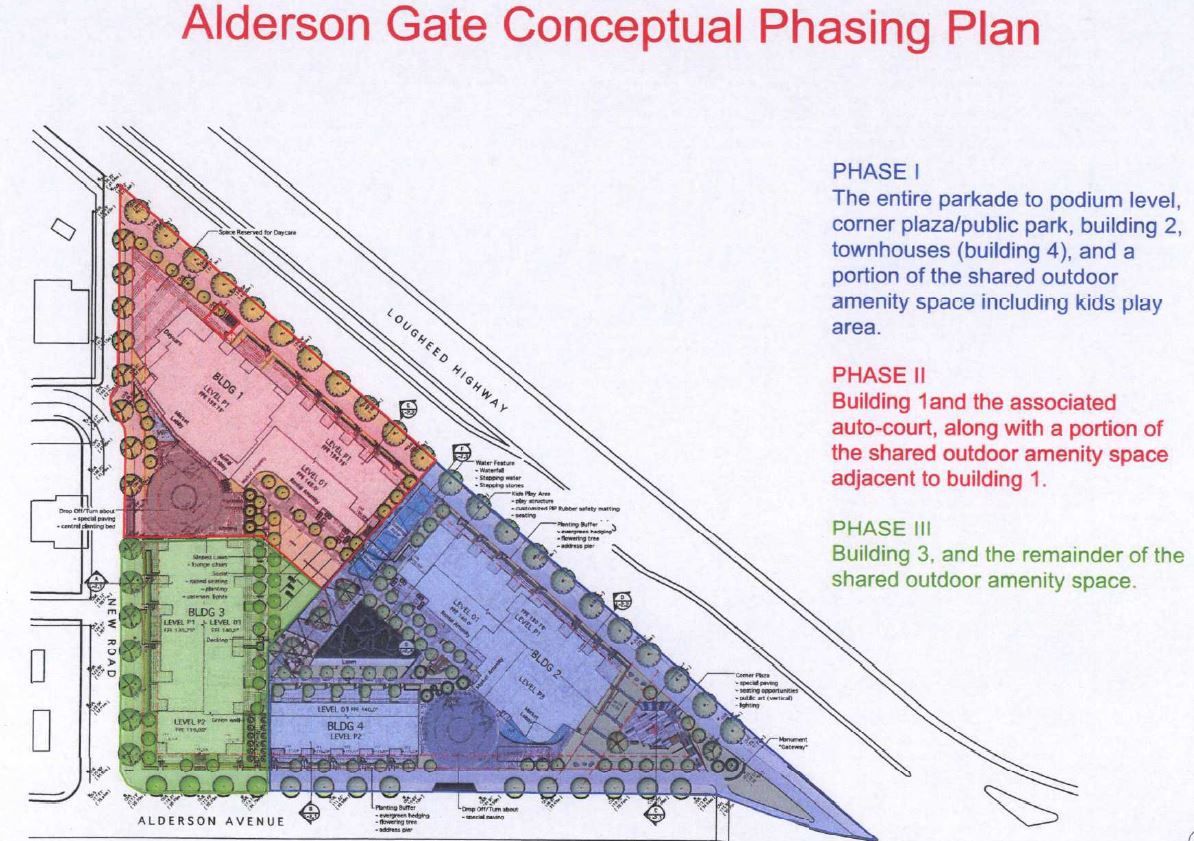 The site located on Lougheed highway is not ideal for commercial with low signage exposure and lack of easy entry points. The development will include two publicly accessible space facing Lougheed Highway including a major node with water feature and a plaza with public art installation. There will be no commercial space.
Site Statistics:
Gross Site Area: 120,226 Sqft
FAR: 4.0
Potential Density: 480,904 Sqft
Project Statistics:
Building 1 (Tower):

Market: 1 bedroom + den (40), 2 bedroom (116), 3 bedrooms (3)
Rental: 1 Studio (4), 1 bedroom (40), 1 bedroom + den (11), 2 bedroom (10), 3 bedrooms (15)

Building 2 (Tower):

Market: 1 bedroom + den (46), 2 bedroom (139), 3 bedrooms (3)
Rental: 1 bedroom (40), 1 bedroom + den (8), 2 bedroom (14), 3 bedrooms (17)

Building 3 (Apartment):

1 bedroom + den (19), 2 bedroom (32), 3 bedrooms (6)

Building 4 (Townhouse):
Child Care Shell Space with direct access to private outdoor play area